The president of the Board of Trustees of the Teatro Real, Gregorio Marañón, has signed this Wednesday in Ceuta a collaboration agreement with the Government of the autonomous city. The president of Ceuta, Juan Jesus Alive, has valued as a "historic agreement for culture" of the city the arrival of the institution.
The rubric took place within the framework of Spanish Economic Forum that EL ESPAÑOL and Invertia have held in Ceuta on September 28 and 29. In this sense, both Marañón and Vivas have highlighted the work of the executive president and director of EL ESPAÑOL, Pedro J. Ramírez, as a "vehicle and connector "between both parties.
Marañón has stated that "for the Royal Theater it is a signing of a very important agreement, it is very significant". Likewise, he stressed that this type of agreement "already exists in other communities" and now comes to Ceuta to take the opera to all places for the "clear vocation of being the national opera of Spain".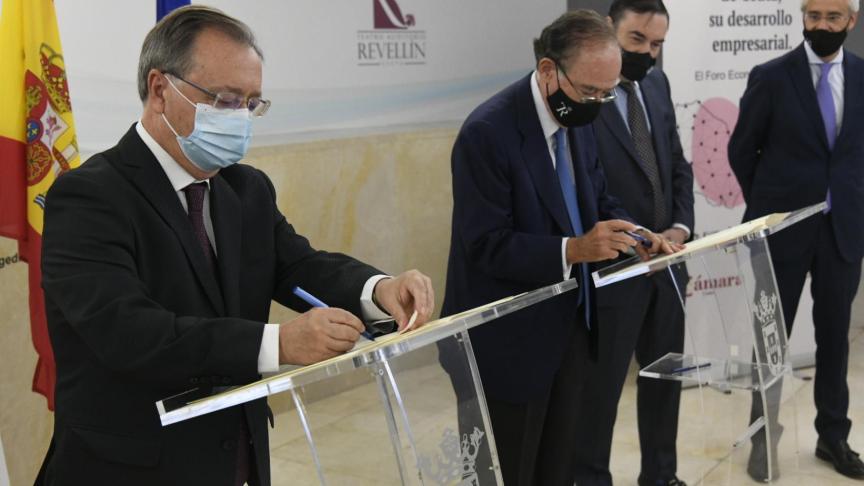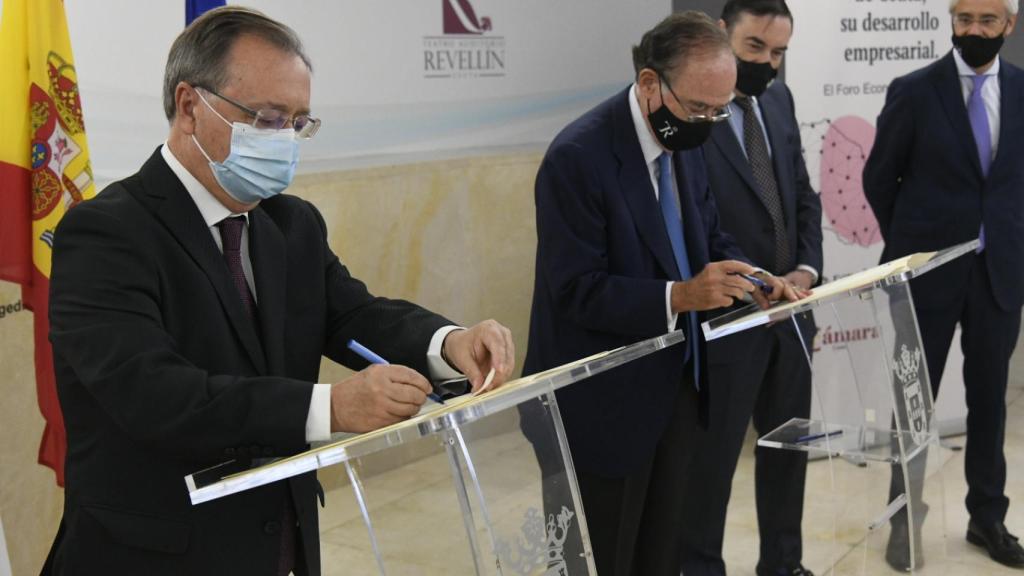 Likewise, the Royal Theater announced that the main purpose of this new agreement is "to facilitate access to the opera through two channels. The first is direct: we will come with the company, the orchestra or the choir"said Marañón. On the other hand," we are also going to bring opera to the streets through the internet to hospitals, schools or cultural centers. "Marañón wanted to point out that" whatever the personal situation, the neighborhood in which who lives or the school where their children study, the opera will reach all citizens".
The Royal Theater is now putting the development of all actions in the hands of the Ceutí Government. A responsibility that will fall on the Education counselor, Carlos Rontomé, who according to Marañón y Vivas has made a crucial effort to sign this collaboration.
For his part, the president of Ceuta has valued the agreement as "historic" because it implies "incorporating into Ceuta an asset such as the Teatro Real that Spain has and gives us prestige in the world. a leap in quality that will enrich the city in a point as important as culture".
Vivas also wanted to thank the president of the Teatro Real Board of Trustees for his work: "In addition, this firm is sponsored by the figure of Gregorio Marañón, a benchmark for all Spaniards of good sense, a benchmark in balance and passion for science, culture and Spain ".
Follow the topics that interest you
Reference-www.elespanol.com