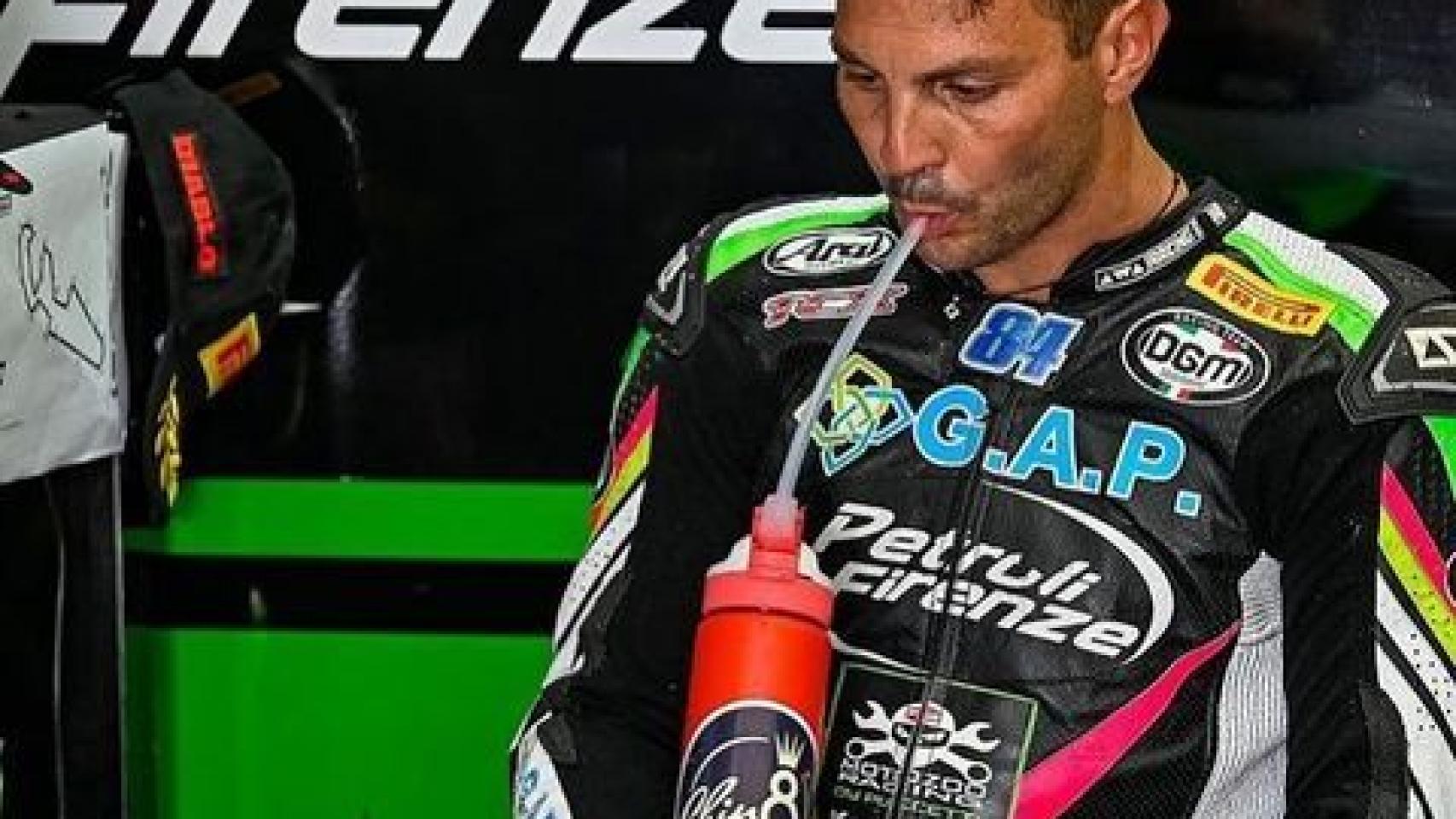 The world of motorcycling is still mourning the tragic death of the young man Dean Berta Viñales after suffering an accident at the Jerez circuit this Saturday. This Sunday the engines started roaring on the track again, with the consent of the Viñales family, but not everyone agreed. Veteran Michel Fabrizio, 37, has refused to run and has announced his retirement.
The Italian has protested and has announced his goodbye from the circuits through a forceful statement on social networks in which he has exposed his reasons. In it, unfortunately, he criticizes Marc Márquez and almost blames him for tragedies like Dean Berta's.
"I refuse to race due to lack of respect for human life. And I withdraw. It is time to say enough. I have witnessed a bad day, the loss of a 15 year old driver. Races like this I have seen many in this category, and every time I finished one, I breathed a sigh of relief because it had finished well. But unfortunately things do not always go well and this time the unpredictable happened or perhaps what we knew could happen, "begins his statement.
Marc has become a benchmark: these young people emulate his feats, risking every inch
He relates what he has witnessed after the accident: "I have been lying in my hotel bed for more than five hours looking at the ceiling, remembering the beautiful moments that this sport has given me. But when I returned I saw that this world has changed. I saw indifference for part of the International Federation: having 42 children in the Yamaha Cup (fortunately everything went well in 2021) and another 42 in the World Supersport 300. Too many, too many pilots with little or very little experience, and this happens not only in the world championship, but also in national championships, where to win money you take everything, down to the last available seat ".
Hard against Marc Márquez
It is after this when he attacks Marc Márquez and believes he has part of the blame in this for his way of riding that the younger ones now emulate: "Years ago, Valentino Rossi was criticized when Márquez entered MotoGP. 'Vale' complained about the Márquez's "wrong" maneuvers. We must agree with him. Marc has become a benchmark: these young people emulate his exploits, overtaking the limit, leaning on his opponent, risking every inch. "
He ends his statement by clamoring for the arrival of changes to motorcycling: "I add that I am withdrawing from the racing world to send a strong message of protest! So that the rules for the protection of human lives change. The problem is in Moto3, the Talent Cup and the national championships! In addition to this, the slopes that should provide better escape routes should also be reviewed! See the accident of Valentino who risked death from a poorly made track. See the Red Bull Ring, where pilots fall and stay in the middle of the trajectory! This all depends on the FIM, which does not play a life-saving role, but simply prefers business! It is time for the politics of each nation to intervene The first to send a strong message was Ayrton Senna, who said that some tracks were dangerous, and only after his death did he intervene. To date, there are fewer deaths in Formula 1, while in motorcycling there has been a massacre lately! ".
[Más información: Muere el piloto español Dean Berta Viñales, primo de Maverick, en un accidente en Jerez]
Follow the topics that interest you
Reference-www.elespanol.com