The COVID-19 pandemic has redesigned consumer habits in many industries, to which the consumer packaged goods (CPG) industry has been no exception.
According to Boston Consulting Group (BCG), the industry's compound annual growth rate, from 2016 to 2019, grew 1.8%; while in 2020, it had an impressive growth of 10.4%.
The above, derived from volume, which not only shot up 6.4% across the industry, but also exceeded the price / mix for the first time in ten years. The price / mix reached a decade-high annual gain of 3.7%.
That volume in growth was driven by high consumer demand during the pandemic, peaking in March 2020, when consumers rushed into the physical and digital aisles to prepare for isolation, according to the global consulting firm. .
In its 2020 study, BCG revealed that, while many large and medium-sized companies have returned to lead the industry, 60% of the leaderboard is made up of new entrants, who could meet specific consumer demands during the pandemic.
The participation of Grupo Bimbo and Gruma, among Mexican companies, stands out.
Grupo Bimbo heads the top ten of the leading growth companies this year, followed by General Mills, Mondelēz and Conagra Brands. As for the most attractive categories – for consumers in this sector – are ready-to-eat foods (including bakery products, frozen meals and sweets), cleaning materials, paper products and household care items.
In the case of Gruma, it ranks 11th out of 15 of the medium-sized companies that drove growth; in whose categories – of companies with this size – are products such as alcohol, tobacco, non-perishable foods and beverage options; which generated more than 20% of the sales growth.
Boston Consulting Group also warns that, although the pandemic appears to be ending, certain trends will continue, such as e-commerce and certain recently solidified consumer habits; Therefore, he recommends that CPG companies carry out strategies such as the following:
Capture the growth of post-pandemic demand changes. You should continue to invest in winning brands that are in attractive categories and demand spaces.
Reactivate the activation of the brand in the store. Secure high-impact store locations, but also optimize product variety.
Anticipate developments in the retail landscape. Build organizational, product, and marketing capabilities to capture growth in channels such as value and e-commerce.
Sharpen your private label defense strategy. Renew your focus on the differentiated product advantage and offer the right pack sizes at the right prices.
Create operational resilience. Use the data as the new basis for scale throughout the value chain (for end-to-end demand planning, for example).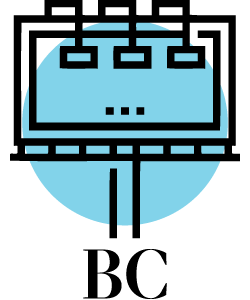 Branded Content is El Economista's commercial content unit that gives value to brands with content worth reading.


Reference-www.eleconomista.com.mx