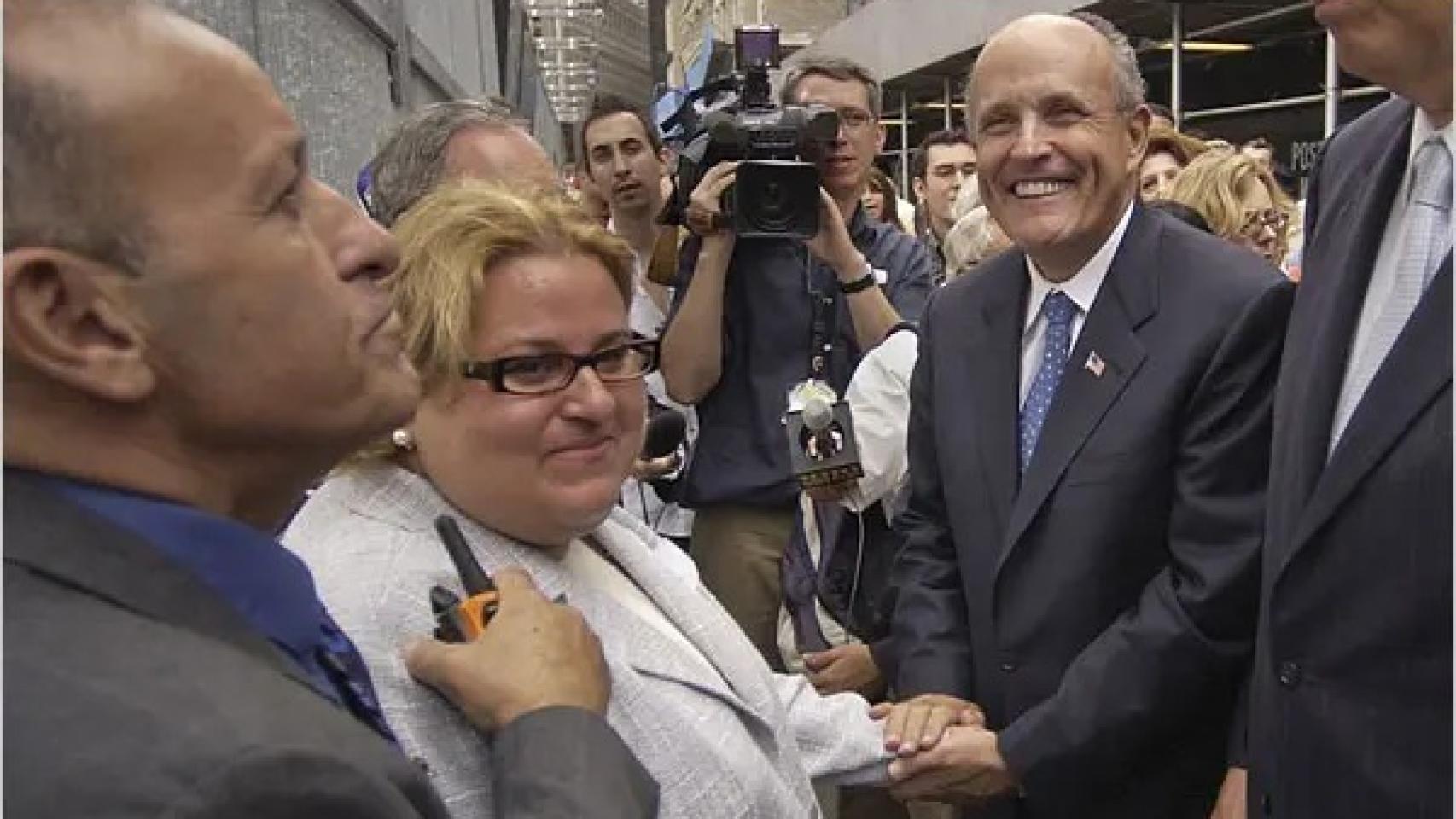 Alicia Esteve Head, better known as Tania Head, is the protagonist of one of the most infamous stories of the 11-S. The Spanish woman pretended to have experienced the attacks in the Torres Twins, coming to preside over the World Trade Center Survivors Network. Twenty years, a book and a documentary later, little is known about the reasons for the fabulación or Head's current whereabouts.
Tania Head She was 27 years old in 2001. On the fateful September 11 of that year, Tania claimed to be on one of the upper floors of the Torre sur of the World Trade Center, in the offices of the investment bank Merill Lynch, when the first plane hijacked by terrorists from Al-Qaeda it hit the Twin Towers.
Head said he was one of 20 people who were able to escape through a restricted access staircase and who had the help of Welles Crowther, known as Hero of the Red Scarf, who entered and left the enclosure several times to rescue up to 12 people, before dying in the final collapse of the Torre On. Head claimed to be happily engaged to a brand new consultant –Dave– who died in the other tower.
"I saw so much suffering on that floor … to the point that it's something I don't want to share with anyone," Head said during an interview with Investigation Discovery years later. "I've been keeping it to myself. It's a secret that you carry with you and it becomes a burden because you can't really share it with other people. "
9/11 Hero
Upon learning of his story, other victims and relatives of victims were stunned for what he had suffered. After all, some of them had been to the Twin Towers that day, others had lost loved ones, but Tania was the only victim who seemed to fall into both categories. Not only that, Tania claimed to have been on the 73rd floor at the moment of impact, above the point where the two planes crashed, which gave it the category of star survivor.
In 2003, Tania joined the World Trade Center Survivors Network, an association of 9/11 victims of which she ended up presiding. For years, Tania used her own money to fund public awareness campaigns, reaping significant gains for the victims of the attacks and their families. In 2005, it was Tania who guided the then mayor of New York, Rudy Giuliani, on his way to know the advances of the museum of the Zero zone.
The story was elaborate, with great detail, so no one doubted it. Until six years after the attacks, journalists from The New York Times David W. Dunlap and Serge F. Kovaleski they dismantled Head's tragic tale, point by point.
Tania's real name was Alicia Esteve Head, she had never been engaged to Dave (whose family repeatedly denied knowing or hearing her name), she did not work for Merryll Lynch and he wasn't even in state United on September 11, 2001. Days before the article in The New York Times When it came to light, Head hired an attorney and wrote a formal statement presenting his side of the story.
In that statement, Head admitted that he had never worked for Merrill Lynch. What's more, not only did he not have a stellar career at the bank, but he had simply visited the offices to apply for an internship, unfortunately on the day of the attacks. Dave was not her fiancé and they had never had a dog in common named Elvis. They went from being engaged to owning a home in Long Island to have been dating "a few weeks."
When the New York newspaper published its investigation a week later, Head's attorney's statement fell apart. And it is that, as it became known later, Head took more than inspiration from the interview than a real victim of the attacks on the Twin Towers, Ling Young, granted to The New York Times years before. Many of the details in Head's story actually pertained to Young's tragedy, which was taken to safety by Welles Crowther, Head's supposed rescuer.
Tania Head was actually Alicia Esteve Head, born in Barcelona in 1973 and daughter of the businessman Francisco was, convicted of a financial fraud case in the 90s and a British stewardess. On September 11, 2001, Alicia was not in New York, not even in the United States.
Media star
While at the helm of the World Trade Center Survivors Network, Head lobbied for a code of conduct, protecting scammers claiming to be victims of 9/11 suffering long-term injuries and seeking to scam supporters.
Head's filmmaker and former personal friend, Angelo William, was one of the first to discover that history did not hold. Guglielmo wanted to make Head the star of the 9/11 documentary he was working on.
At the same time, other members of the organization led by Head began to wonder about various elements of Tania's story that changed depending on who they were talking to. For example, sometimes she spoke of Dave as her fiancé, other times she referred to him as her husband. Confronted about it, Tania explained that she had requested the posthumous ratification of your marriage. It was later when it was discovered that Dave had indeed died in the North Tower, although his obituary did not mention Tania.
The reasons for the lie
Gugielmo, director of the documentary titled The woman who was not there that delves into Head's story, believes that "Tania began to approach [los supervivientes] just as one human to another and ended up becoming a 9/11 survivor. "In an interview with The Washington Post, the filmmaker pointed out that Head "needed that intimacy, that connection. I needed to be part of that community and not a stranger."
Other experts in psychology and psychiatry who have studied the case of Alicia Esteve Head point out that behind this lie could be hidden a pathology like the pathological liar or the Mounthaussen's syndrome.
"The survivors of the attacks believed that much of their healing came from the help of Tania," he says. Robin Gaby Fisher, co-author of the book The woman who was not there. "They needed that validation, and no one could get it for them except Tania."
Follow the topics that interest you
Reference-www.elespanol.com