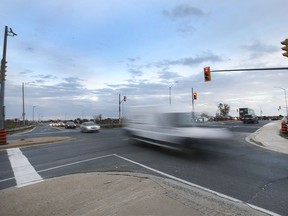 Article content
The westbound entrance ramps to EC Row Expressway at Central Avenue and Walker Road are rated No. 1 and 2 for intersections with the highest number of fatal or serious injuries in the city.
Commercial
This ad has not been uploaded yet, but your article continues below.
Article content
That statistic, for the five-year period between 2015 and 2019, is one example of the hundreds from the 2019 Road Safety Report that is presented to the council on Monday. The city's traffic engineering department uses the data to analyze the changes needed to meet the lofty Vision Zero goal set by the council two years ago to achieve zero fatalities and serious injuries on city roads. Why did the Central Avenue / Westbound On-Ramp intersection have four fatal or seriously injured crashes in five years, and the similar Walker Road / Westbound On-Ramp intersection had three? Wyandotte Street East / Marentette Avenue) are questions that now need answered, said Jeff Hagan, Windsor's senior transportation planning engineer.
Commercial
This ad has not been uploaded yet, but your article continues below.
Article content
"This report is the first step and we still have to do the work of doing the detailed review in those places. It is difficult to give specific reasons for that, but it is certainly something that we will review in depth. "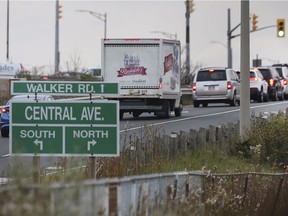 The report's most important findings include:
Windsor's motor vehicle collision death rate of 2.45 per 100,000 residents was well below the provincial rate of 3.95, but the injury rate of 7.91 per 1,000 residents was more than double the rate. Ontario rate of 3.19. Hagan said the apparent inconsistency can be explained by Windsor's urban nature, with few high-speed roads where fatalities frequently occur, but more frequent collisions involving pedestrians and bicyclists where injuries can be severe.
"Vulnerable" road users (cyclists, motorcyclists and pedestrians) accounted for a whopping 46 percent of fatalities and serious injuries, which is "disproportionate to the total number of collisions experienced by each group," according to the reports. Cyclists accounted for nine percent of all fatalities and serious injuries, pedestrians 20 percent, and motorcyclists 16 percent.
The percentage of drivers in all crashes who had been drinking and / or under the influence of alcohol was very low: 0.75 percent compared to 1.13 percent at the provincial level. "So the vast majority got the message and they weren't driving in trouble," Hagan said. However, when it comes to fatal and seriously injured crashes, the percentage of drunk drivers is much higher. "So people who (still) drive drunk are disproportionately injuring themselves and others on the road."
The EC Row Expressway segment from Howard Avenue to Walker ranked first in the number of fatal and seriously injured crashes at non-intersections. Another section of EC Row, from Lauzon Parkway to Banwell Road, tied for No. 2 with six other highways, including two segments of County Road 42 and two segments of Tecumseh Road.
The marked intersections with the highest collision rates were led by Tecumseh Road East / Forest Glade Drive with 97 crashes from 2015-2019 and a collision rate per million vehicles of 1.96, followed by Wyandotte Street West at Pelissier Street (1.77) , County Highway 42 at Lauzon Parkway (1.73) and Lauzon Parkway at Forest Glade Drive (1.48).
The report lists the notorious Ouellette Place / Dougall Avenue intersection as by far the No. 1 unsigned site for crashes with 79 between 2015-2019, well ahead of intersections tied for No. 2 at Howard Avenue / South Cameron. Boulevard and Norfolk. Street / Dominion Boulevard, which had 29 each. But last year, in response to those dazzling statistics, traffic lights were installed and the intersection reconfigured. "We are hopeful that the number of collisions will decrease, we will see that in the next few years," Hagan said.
Total collisions increased just 0.1 percent, from 4,531 in 2018 to 4,536 in 2019. Deaths and serious injuries increased nine percent from 34 to 37, although 37 in 2019 is on par with the five-year average. of 37.2.
Commercial
This ad has not been uploaded yet, but your article continues below.
Article content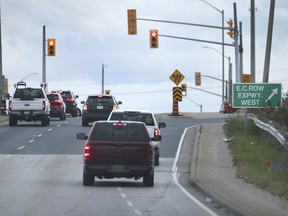 The 2019 data likely does not reflect what has happened since then, as the pandemic triggered large changes in traffic patterns with a significant reduction in volume at the beginning of the pandemic followed by a gradual increase. But the impact on collisions remains unknown until data for 2020 and 2021 are available for analysis, Hagan said. Anecdotal reports from other jurisdictions have been something of a "mixed bag," he said. Some have seen collisions fall during the pandemic. But others have seen collisions decline as fatalities increased, traffic volume decreased and vehicle speeds increased.
"For us, we'll just have to wait and see until we get the data."
The City Council contemplates a future without traffic accidents

Report Identifies Worst City Intersections to Increase Car Accidents
Reference-windsorstar.com