Teenagers are the culprits of the fourth wave, the fifth and if you hurry me, the sixth. Are irresponsible, frivolous, superficial. Their hormones are unleashed, they only think about drinking and sex … All that is said about them. If one collects the portrait drawn by the media, fiction and bar brother-in-law mantras, that would be the story of the generations that come behind. The speech has penetrated. In the imaginary that absolute demonization begins to remain without realizing that we have been them and that was also said about us even if it was not like that.
Has had to come Jonah Trueba to put a movie in front of us that shows, perhaps for the first time, what teenagers really are like. Who prevents it, who takes the title of a song from his admired Rafael Berrio -she passed away last year-, is the most honest, brilliant, complex and optimistic portrait of the new generations. Also, by the way, the best Spanish film so far this year.
A river film that plays with the limits of reality and fiction to pose a multifaceted gaze that demolishes all prejudices towards the youngest. Everything is born from something close to the experiment. Trueba proposed to the two smallest actors of The reconquest, Candela and Pablo, keep meeting, play, record things, experiment. And there, in absolute freedom, in the lack of industrial pressure, this film began to take shape that grows from the game to something like a sociological portrait without hardly wanting it.
Because there is no such deliberate will in Who prevents it, but in its forcefulness, in the way in which the purest reality is filtered through the cinematographic artifice that Trueba has achieved, ends up becoming something similar. Let's say Who prevents it follows the story of a group of kids. Their wishes, fears, problems and the day to day. But he does so without adhering to any stylistic or formal convention. The film begins without knowing if what we are seeing is a documentary or a fiction, alternating scenes that could be narratives with testimonies on camera of more personal experiences.
Everything has been part of a five-year process in which Jonás Trueba has been experimenting, recording real testimonies, proposing to this group of young people to improvise, and has been weaving a monumental work of almost four hours that look with pleasure. One would like to spend more time with Pablo, with Candela, with Gavira … with everyone. Keep learning from them, listening to them to realize that they are us. That it is not true that what is coming is worse.
Who prevents it enters two five-minute breaks, and allows you to divide your footage into three completely differentiated parts. The first is where you play the most with the viewer. Nobody could say for sure if what we see is a fiction, a documentary, if they interpret themselves or what happens. What we can assure you is that everything gives off a truth and a magic that moves.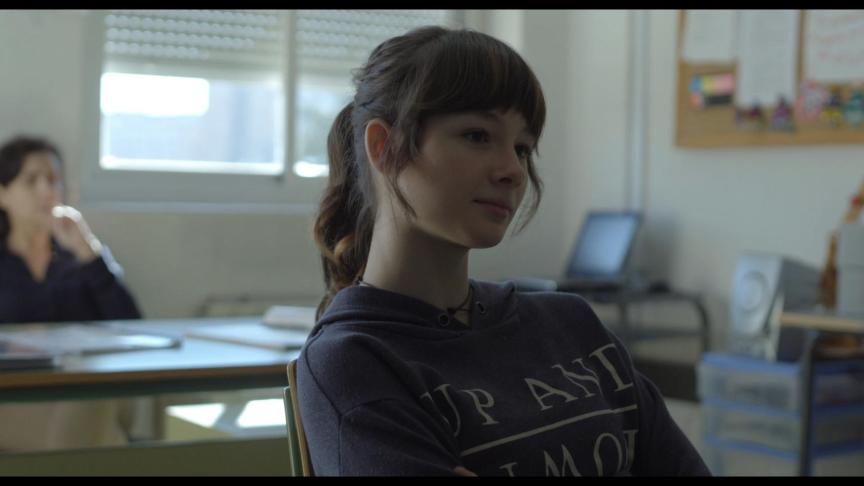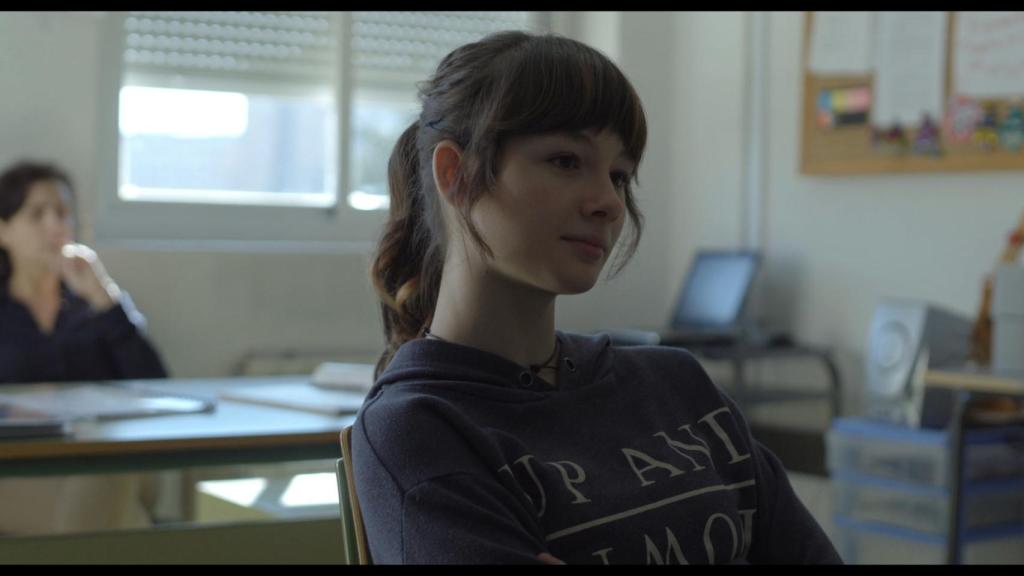 The second part is where the movie begins to show itself as such. Two stories where the pure elements of a fiction enter. There is a voiceover that tells what is happening and that it belongs to a character who is not in the story at the time. Two stories with two plots that seem to be taken from two teenage films if they were done honestly. The first, a bucolic romantic getaway in the village. The second, an end-of-year trip shot with the same sense of truth as if it were a documentary.
In the third, everything jumps into the air. The movie ends by showing all his tricks. There are no rules anymore. And we see part of the experiment. The protagonist herself questions the director and tells him that she is not going to answer a question. We also see the end-of-shoot party for the film, where they sing and we see them wake up for the camera. Wonderful is the moment in which a character in the history of the class trip is asked if he is really a teacher or an actor, teaching the viewer that part of those involved have lived in an indefiniteness like his.
The amazing thing is that the game, the mechanism, is never above the story. What remains is a free and radical work on adolescence. An adolescence that has values, that is committed, that goes out into the streets, that discuss politics. Who of course suffer from love affairs, but who have many more things on their minds. It is a film, above all, optimistic and luminous. A work so full of nuances that it would have to be seen over and over again. And put in the gatherings, and in the institutes, so that this generation that has already experienced a crisis and a pandemic, never forget that nothing prevents them from trying to change things.
Follow the topics that interest you
Reference-www.elespanol.com