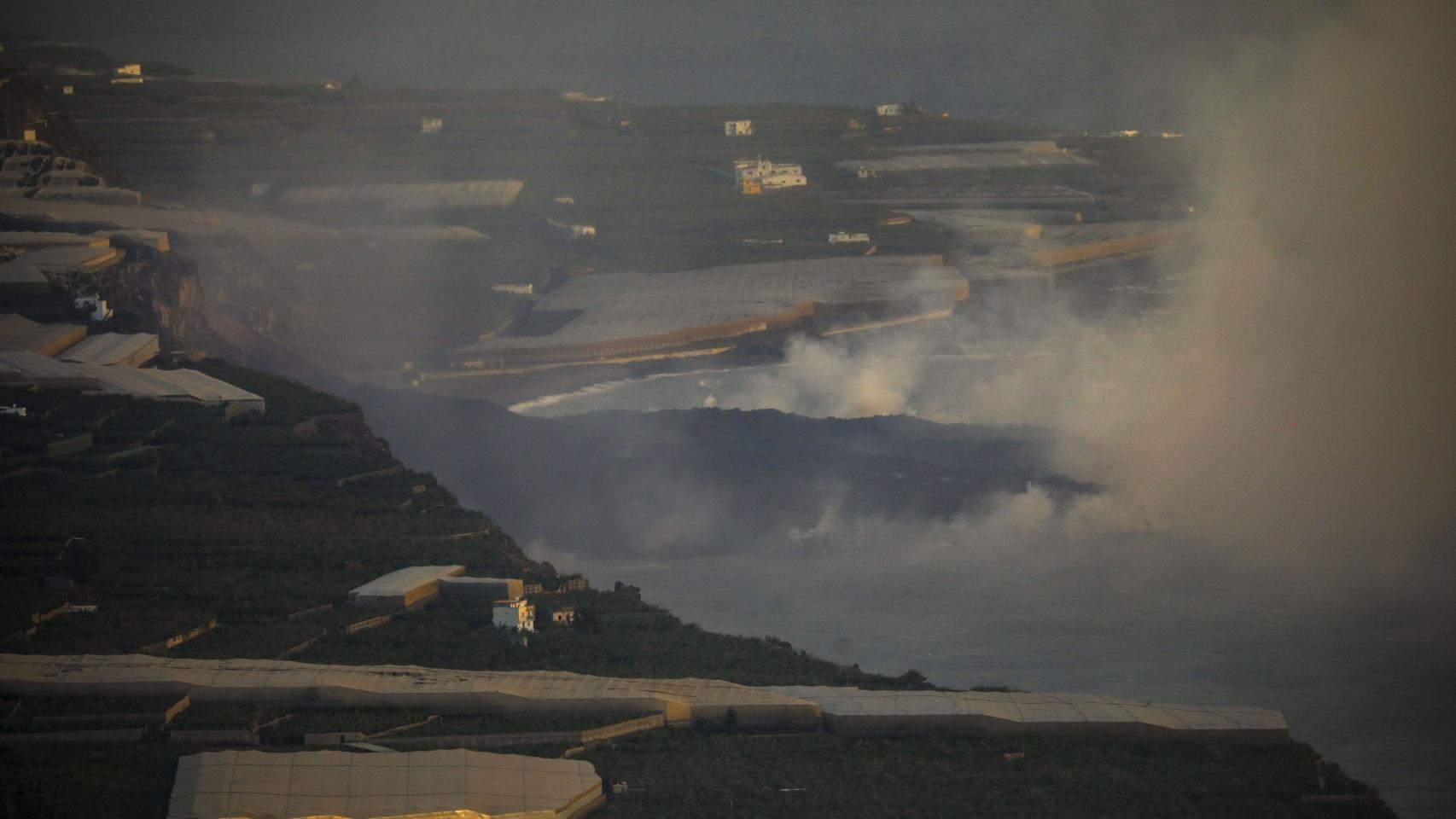 The lava of the volcano on the island of La Palma that falls into the sea has already gained ground from the water and formed a tongue of more than 10 hectares of surface. This "low island", as scientists call it, already measures more than half a kilometer wide and it will continue to grow as long as the contribution of lava continues, something that is not in doubt at the moment since the activity of that spillway is "continued".
"The estimate is that it already exceeds 10 hectares," said Involcan spokesman David Calvo, who specified that the institution will carry out a more accurate measurement in the next few hours with drones.
The lava flow of the Cumbre Vieja volcano, in eruption for 11 days, it finally reached the sea on the night of Tuesday to Wednesday after traveling about six kilometers devastating everything in its path.
Since that moment, with the volcano expelling material without stopping, the lava cascade has not stopped entering the Atlantic Ocean so the delta that is being formed is constantly growing.
Although the eruption has reached the sea, the volcano continues to show its most active side. "The fissure eruption continues to show its strombolian mechanism with an effusive prevalence for a few days in the broadcasting center, "explained María José Blanco, director of the National Geographic Institute in the Canary Islands (IGN.
"The stream that reached the sea maintains a continuous flow in the form of a cascade forming a lava delta at the base of contact of the cliff with a wide front that has reached the visible surface of the height of 24 meters in marine depth", has added.
Likewise, in the contact area of ​​contact, clouds of water vapor and other possibly toxic gases are being produced that have been baptized as "marine plume" and which are concentrated in a small area. "Although the active stream has reached the sea, the eruptive process continues its activity and the rest of the streams are practically inactive," said Blanco.
Follow the topics that interest you


Reference-www.elespanol.com