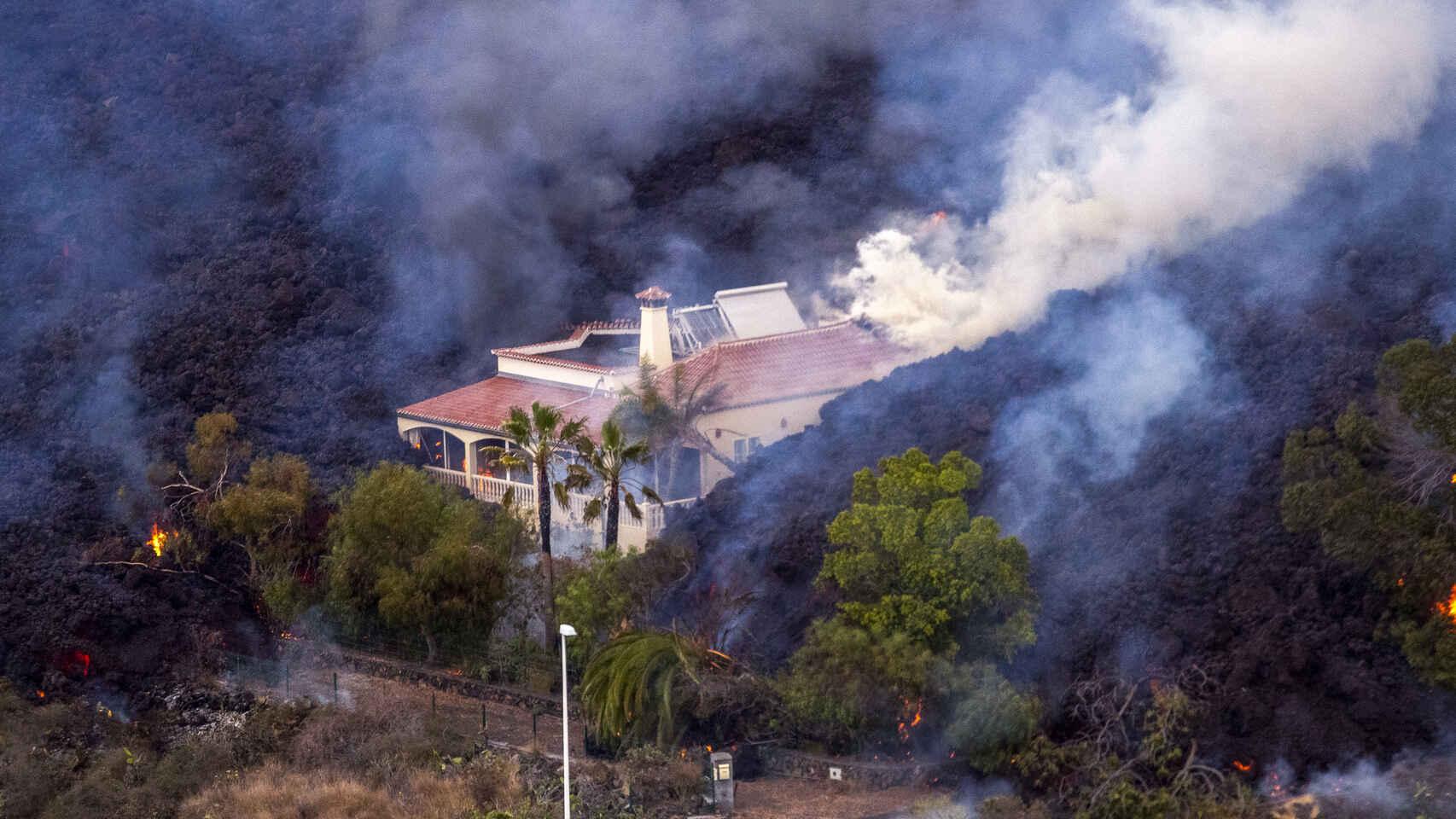 The lava spit out by the La Palma volcano continues to slow down, according to the latest estimate at about 4 meters per hour, but one of the two streams, the one that has already reached the Todoque neighborhood, continues to widen its front and already exceeds 500 meters.
María José Blanco, director of the National Geographic Institute (IGN) in the Canary Islands, explained after the meeting of the Committee of the Volcanic Emergency Plan (Pevolca), that the slowdown of this wash -the other is stopped- does not imply that the eruptive process has tailed off. "The lava today will not reach the sea and tomorrow, either", said Blanco, who added that the estimates may be modified by factors such as the temperature, fluidity and topography, which is currently considered a predominant factor.
The slowdown of the casting, which at some points reaches heights of twelve meters, is due to the fact that "it is increasingly difficult for him to move forward" because it loses temperature as it moves away from the cone and because it has to go through the "large volume" of material already deposited, which has also cooled on the surface. "But, albeit slowly, progress continues," he warned.
According to the director of the IGN the fact that the lava moves even more slowly nor does it imply that seismicity has decreased. In fact, "it has registered so-called long-term signals related to explosive phenomena" that occurred last night, more intense than those of previous days.
Blanco has abounded in that the lava emission center "remains the same", the deformations of the surface "maintain a stable speed" and the rate of entry of magma from the crust to the reservoir of the volcano – about 26 million cubic meters – and exit to the surface is the same.
The director of the IGN in the Canary Islands has indicated that the explosions noted in recent days have not been accompanied by long-term signals on the seismometers and has been convinced that they will continue to occur. Nor has he ruled out that new mouths of the volcano may emerge.
For the rest, it has abounded in what the State Meteorological Agency (Aemet) has already announced regarding that an episode of acid rain in the Canary Islands is highly unlikely and that the air quality is "good" at the moment.
He noted that the ash emission – the column has reached 4,500 meters of altitude – affected aeronautical operations during the morning.
Follow the topics that interest you


Reference-www.elespanol.com