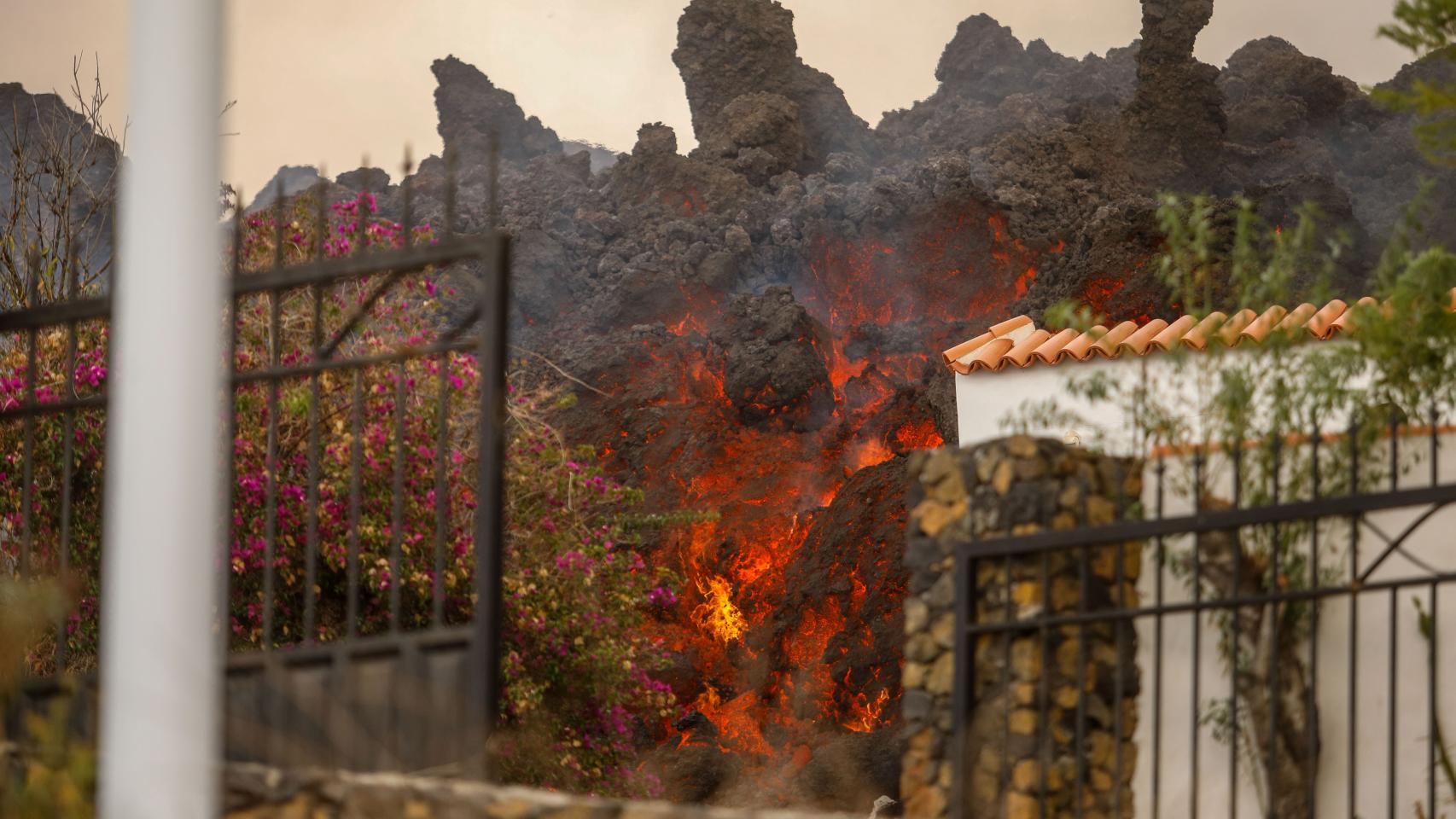 The vice president and counselor for Finance, Budgets and European Affairs of the Government of the Canary Islands, Roman Rodriguez, has affirmed that the regional Executive will buy empty homes on La Palma and it will enable other prefabricated buildings to help residents who have lost their homes due to the Cumbre Vieja volcano.
"We are going to make every effort to guarantee a response commensurate with the severity of the crisis in which we find ourselves and that many people are living on the island," he said this Wednesday during a statement to the media on the occasion of a visit to the municipality of Agüimes (Gran Canaria).
Rodríguez acknowledged that the president, Pedro Sánchez, has spent several days on La Palma worrying about the situation and understood that the Government of Spain is going to make an effort with aid to respond to the needs of the palm trees. "We believe that it will be up to the task," he said.
"And so do we," he added. We are going to buy the empty houses that are in La Palma without problem and with the rules in hand; and we are going to enable prefabricated housing spaces, since there are quite a few high-quality products on the market in this area ".
Meanwhile, the vice president added that they will also try to relocate those affected in hotel facilities or apartments. "We are going to put the rest on the island of La Palma because it is our obligation, they are our compatriots and they are going through a very tragic moment," he said.
Rodríguez made special emphasis on the fact that no human lives have been lost, "the only thing irreparable", while regarding the material he insisted that the necessary effort will be made.
"We cannot order the volcano to stop, we would like to. It does not depend on us, but what depends on public matters has to be in the hard and in the old days," he said.
Finally, the vice president also recalled that the Canary Islands turn to the EU for damaged infrastructures such as schools, health centers, roads or hydraulic infrastructures, "but now the important thing is the housing response to people who are displaced"
Follow the topics that interest you
Reference-www.elespanol.com