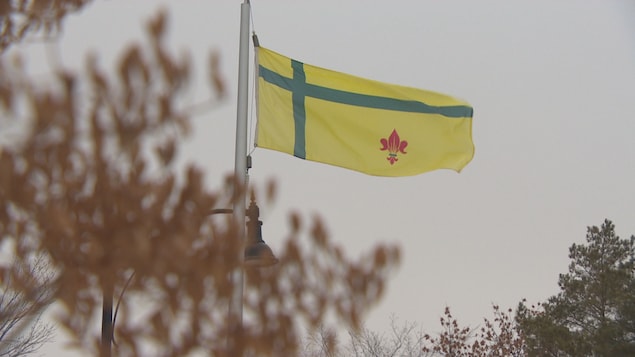 The Fransaskois community as a whole seems to be experiencing a staff shortage. Several community organizations reported their difficulties in recruiting to ensure the proper functioning of their operations.
This situation could have consequences on the participative and community life of the Fransaskois.
According to Claire Bélanger-Parker, director of the CNT management group and consultant in association management services, the shortage of labor is hitting everywhere around the world.
She indicates that community organizations are the most affected by this problem because of the competition to recruit staff. Competition is fierce when it comes to compensationemphasizes Ms. Bélanger-Parker, while some associations fail to offer an attractive salary and sufficiently attractive social benefits for employees.
" It starts with human contact, it starts with recognizing volunteers, running effective meetings and having a clear vision. »
Organizations facing an organizational problem
Regarding the positions to be filled on the boards of directors, Claire Bélanger-Parker mentions several points that would not work in favor of the organizations.
She estimates that the duration of the monthly meetings largely exceeds the attention that the volunteers are ready to give. A monthly meeting of a board of directors should not exceed an hour and a halfnotes Ms. Bélanger-Parker.
She deplores the fact that some meetings last up to three or four hours. According to her, such long meetings should be held only if the board meets infrequently, such as once every three months.
She points out that the volunteers who sit on the boards of directors of organizations must also take care of their work for which they are paid, of their professional career, as well as of their family.
On the other hand, Claire Bélanger-Parker says she recognizes that some people refuse to participate in community activities for professional reasons. They are advised against getting involved to avoid conflicts of interest, she adds. Also, some volunteer opportunities require a lot of time, so companies are concerned that this will affect the productivity of their employees.
The association management service consultant also addressed the fear of some people who do not want to be held responsible for poor management of a project at the organization level, due to the lack of weather.
Clearly set expectations
To attract volunteers, Claire Bélanger-Parker believes that it is important for Fransaskois organizations to define expectations and talk to interested people.
People want to give to the community, they want to get involvedshe says. Volunteers do not know what to expect, it is important to explain to them.
Ms. Bélanger-Parker emphasizes the need to engage in a real dialogue on the organization's objectives and mission in order to attract, she says, people and bring them to participate in the political life of the organization. 'association.
She also proposes that commitments be made in the short term and that people with specific skills be targeted in the context of carrying out a project. This would be a motivating element to attract people who wish to express their interest in a cause, concludes Claire Bélanger-Parker.
With information from Nicolas Duny


Reference-ici.radio-canada.ca