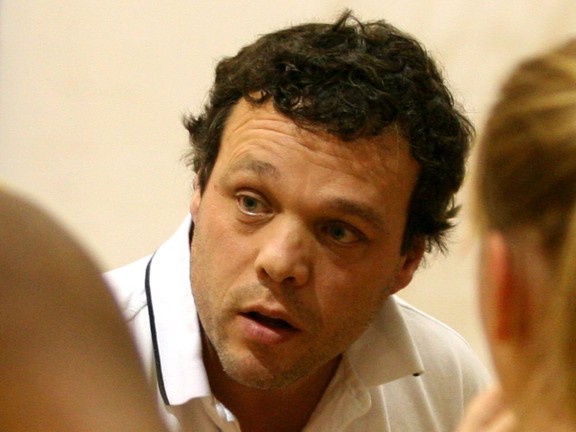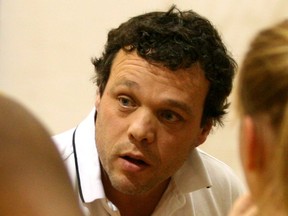 .
Every time a 13-year-old girl asked for help in math class, her teacher, Rick Despatie, couldn't keep his hands off her, the girl testified Wednesday at the former teacher's sex crimes trial.
.
He touched her shoulders, arms and rubbed her thighs through the skirt of her St. Matthew Catholic High School uniform, down to her underwear, she told the court.
.
Despatie, a longtime teacher and celebrity basketball coach, is on trial for 14 counts of sex crimes involving four girls.
The teen said Despatie gave her "private detentions" for not doing her homework. She said that she had them in her classroom in the morning before school and during lunch. Sometimes the girl was alone and went to "private detentions" only to be picked on again by Despatie, she claimed.
She said she was teased most of the time in her math class, with the teacher rubbing her thighs.
At the beginning of the year, he often asked the teacher for help in math class, but stopped doing so at the end of the school year after being subjected to unwanted advances, he said.
.
"I was afraid of him because his actions made me feel uncomfortable," the teen told the court on Wednesday.
She is the latest former student to testify in the trial of the former Ottawa teacher. Earlier this week, the court heard from another former student.
In a police interview shown in court, the other girl said she was also subjected to unwanted touching, from Despatie rubbing her thighs to back rubs and even a creepy attempt at footsies in math class.
Prosecuting the case are Deputy Crown Prosecutors Cecilia Bouzane and Stephen Albers.
Despatie, who recently changed his last name to Watkins, is out on bail pending trial. She is not allowed to contact whistleblowers and is banned from swimming pools and parks or anywhere children hang out.
He is also prohibited from working with children, or even volunteering with them, according to his bail conditions.
.
Despatie, 58, no longer works at the Orleans Institute.
When the sex crime charges were published last year, the Catholic school board said: "No student in our care should be harmed in any way, especially when attending their own school, where so many staff work hard to create a safe environment. safe and caring environment."
The school board and Ontario Teachers College said last year that they are looking into how the complaints were handled and why Despatie was allowed to continue teaching.
Neither the board nor the university have announced the results of their investigations.