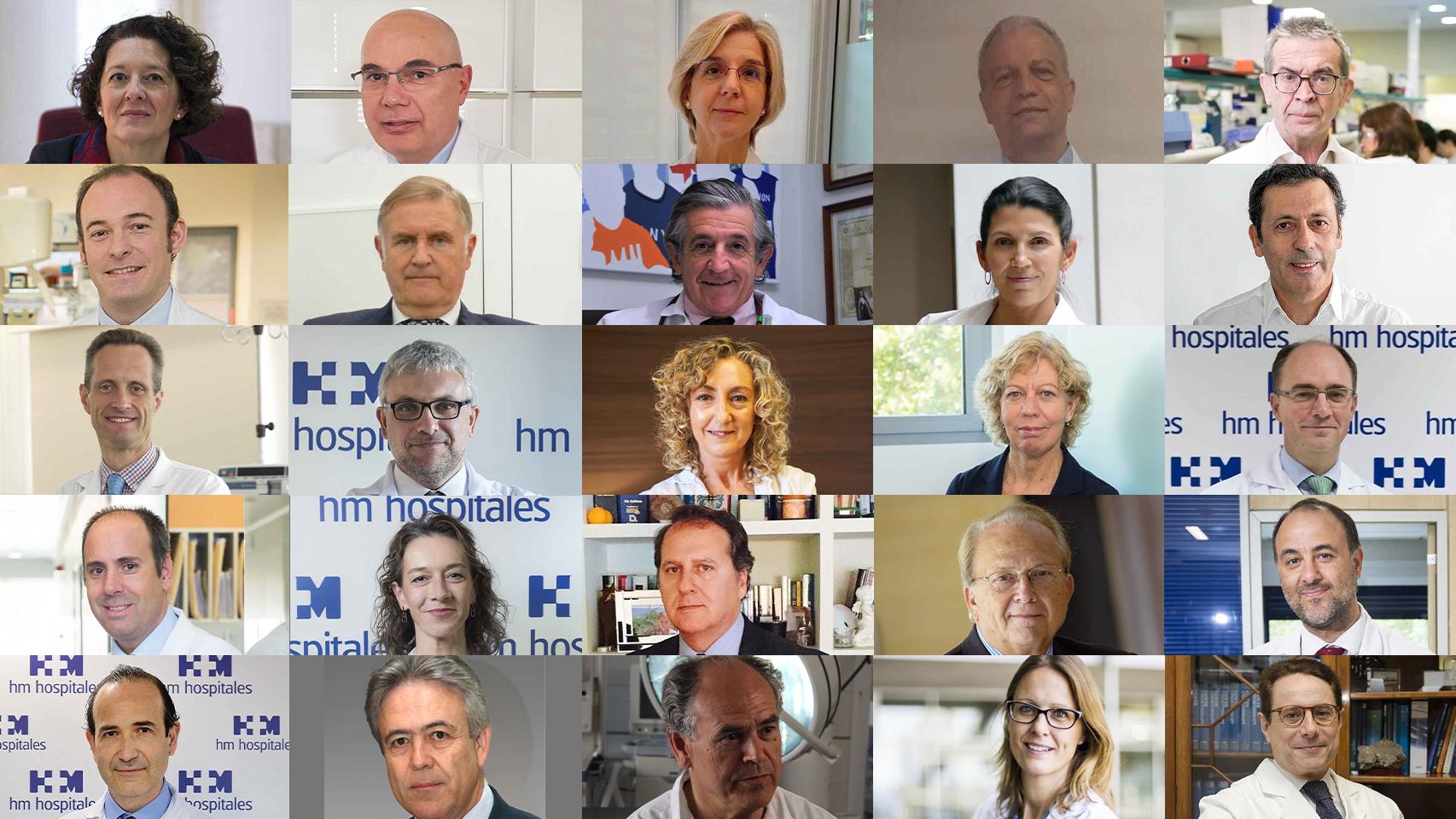 One in five people who died in Spain between January and May 2020 did so from cancer. Are the most current data provided by the National Institute of Statistics. In that period, it was the third cause of death in our country, surpassed by cardiovascular diseases and, exceptionally due to the Covid-19 pandemic, by infectious diseases.
However, it is estimated that 113,000 people died in the whole of the past year from cancer, compared to the 85,000 who did it for SARS-CoV-2. Cancer continues to be a scourge in our country, although no one has to go abroad to be treated, no matter how rare the tumor is.
Proof of this is that Spain is the country, after the United States, with greater number of hospitals with their accredited quality of care, according to the Foundation for Excellence and Quality in Oncology (ECO Foundation), with more than 30 hospitals participating in evaluation programs.
According to Eurostat, the statistical agency of the European Union, our country is, after Italy, the one with the most oncologists per inhabitant: 5.8 per 100,000 people. This data, although it is the latest available, belongs to 2014, yes.
EL ESPAÑOL has drawn up a list of the 25 most outstanding oncologists in Spain arranged in alphabetical order. This is the third installment in the series Los supermedicos por especialidades, the first two being dedicated to traumatologists and cardiologists. This list is added to the already classic list of the best public and private hospitals, and that of the 100 best doctors, which have been published in this newspaper since 2018 and which are widely relevant in the sector.
To choose the specialists, their positions in different hospitals, their inclusion in other rankings – such as the Forbes list or the Top Doctors medical directory, which collects opinions from users -, the recognitions they have received during their career have been taken into account both nationally and internationally, and the scientific publications and projects that have been developed in recent years.
This list is dominated by medical oncologists, who represent the largest number of specialists in Oncology (which also include radiotherapists), as can be seen if we go back to the Eurostat data: the number of centers for treating cancer on an outpatient basis (without the need for hospital admission) is by far the largest on the continent, with 19.8 locations per 100,000 inhabitants, well ahead of Germany France or Italy. This time they are figures from 2018, growing three points compared to the previous five years.
These centers include both pharmacological and radiotherapy treatments. On the other hand, when only the radiotherapy equipment is broken down, our country does not stand out especially: one for every 200,000 people, less than half that of Belgium or France.
New cases of cancer in our country have not stopped growing in recent decades. According to the Spanish Society of Medical Oncology, SEOM, it is mainly due to progressive aging of the Spanish population and the prevalence of risk factors such as tobacco, alcohol, pollution, obesity and sedentary lifestyle.
To this must be added that the early detection of colorectal and breast tumors, thanks to screening programs, as well as of the cervix and prostate, also implies a greater number of cases but, yes, with better treatment and cure opportunities .
When the end of 2021 there will be 276,239 new cancer cases, according to SEOM estimates. Of these, the most frequent will be colon and rectum (43,500 cases), prostate (35,700), breast (33,300), lung (29,500) and bladder (20,600).
However, a part of them will not be diagnosed by Covid. The pandemic has turned the detection and treatment of almost all diseases around and cancer – or cancers, since it is not a single disease but a multitude of pathologies – is not alien.
"It is estimated that 20% of [nuevos] patients in Spain are at home and have not arrived "to the hospital, he said Eva Ciruelos, coordinator of the Breast Unit of HM Hospitales, during the II Symposium of the Health Observatory. The fear of going to hospitals during the pandemic and the saturation of the system are the main causes of this loss.
This has a consequence: a three-month delay in diagnosis can increase the specific mortality of some types of cancer. Specifically, 15% in breast and colon (because they are those that are detected through population screening).
Radiation therapy treatments have been reduced by 5%, and chemotherapy by 15%. "This has been supplemented with an increase in endocrine therapies, kinase inhibitors, immunotherapy … Drugs that can be alternatives and that do not produce as much immunosuppression," Ciruelos pointed out in the same forum.
This is the positive aspect of Oncology in Spain. There is increasing access to innovations, with special importance of what is known as Precision Medicine: therapeutic solutions that target specific mutations in the genome of some patients.
In recent years, immunotherapy has been added to this revolution in the treatment of tumors (especially those that are metastasized), which is changing the treatment paradigm in some types of melanomas and lung cancers. Advances such as proton therapy, present only in some centers at the moment, are also called to increase their prominence in the coming years.
Follow the topics that interest you
Reference-www.elespanol.com