Many Montreal businesses and services will be affected by the Thanksgiving holiday on Monday.
Here's a list of what to expect to help you plan your holiday weekend.
City services:
Most of the Montreal city offices and municipal offices will be closed, as will the counters and offices of Accès Montréal.
However, the phone line 311 and Online services implemented during the COVID-19 pandemic will remain accessible, although email requests received during the holidays will only be processed starting October 12.
Recycling, trash and garbage collection will take place as usual in most parts of the city, except for Montreal North, where yard waste collection will be delayed until October 12.
The eco-centers are open according to the usual hours from 8 a.m. to 6 p.m.
Service counters and courtrooms will be closed, but detainees' appearances will remain in the building at 775 Gosford Street.
Canadian post offices and banks will be closed.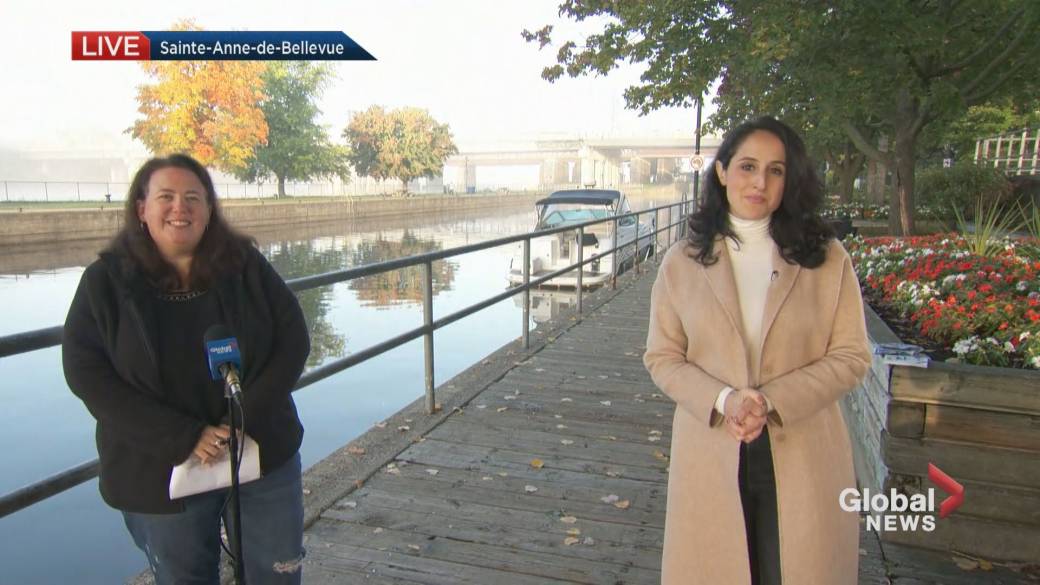 Fall Activities on West Island
Public places:
The Biodome, Botanical Garden, and Rio Tinto Alcan Planetarium are open, but operate at limited capacity due to COVID-19 restrictions. A proof of vaccination will also be required as Quebec's COVID-19 vaccine passport system is now in effect throughout the province.
Visitors are encouraged to purchase tickets online. For more information on opening hours, visit the Space for Life website. The Insectarium remains closed due to ongoing renovations.
Public libraries, cultural spaces, stadiums, sports centers and swimming pools will be open according to the hours established by their respective districts. Telephone in advance. Some of those places also require proof of vaccination to enter, so visitors are told to come prepared.
Read more:
Unvaccinated relatives? These are the risks around the Thanksgiving table
Shopping:
The Eaton Center, Alexis Nihon and Rockland and other shopping centers will be open from 10 am, but closing times vary.
Public markets They are open with different hours. The Atwater and Maisonneuve markets will be open from 9am to 5pm. M. At 5 p. M., While Jean-Talon opens at 8 a.m. M. And closes at 6 p.m. M.
Most SAQ branches will be open on Thanksgiving Monday.
Read more:
Canadians Hit Record Gas Prices Ahead of Thanksgiving Long Weekend
Transport:
STM buses will run on holiday hours on Monday, October 11. Regular transportation schedules for paratransit users they are automatically canceled on legal holidays, except for dialysis treatments. Those traveling on Thanksgiving should request occasional transportation.
the Longueuil transport network and the Laval transport company will operate bus services according to its Sunday hours for the legal holiday.
Exo commuter buses will run on Saturday hours on Thanksgiving Monday.
As for exo commuter trains, the service is canceled on the Mont-Saint-Hilaire, Candiac and Masacouche lines on Mondays, while the Vaudreuil-Hudson line will operate on Sunday hours and the Saint-Jérôme line will operate on end hours of week.
Parking meters and parking signs remain in effect during legal holidays.
© 2021 Global News, a division of Corus Entertainment Inc.


Reference-globalnews.ca