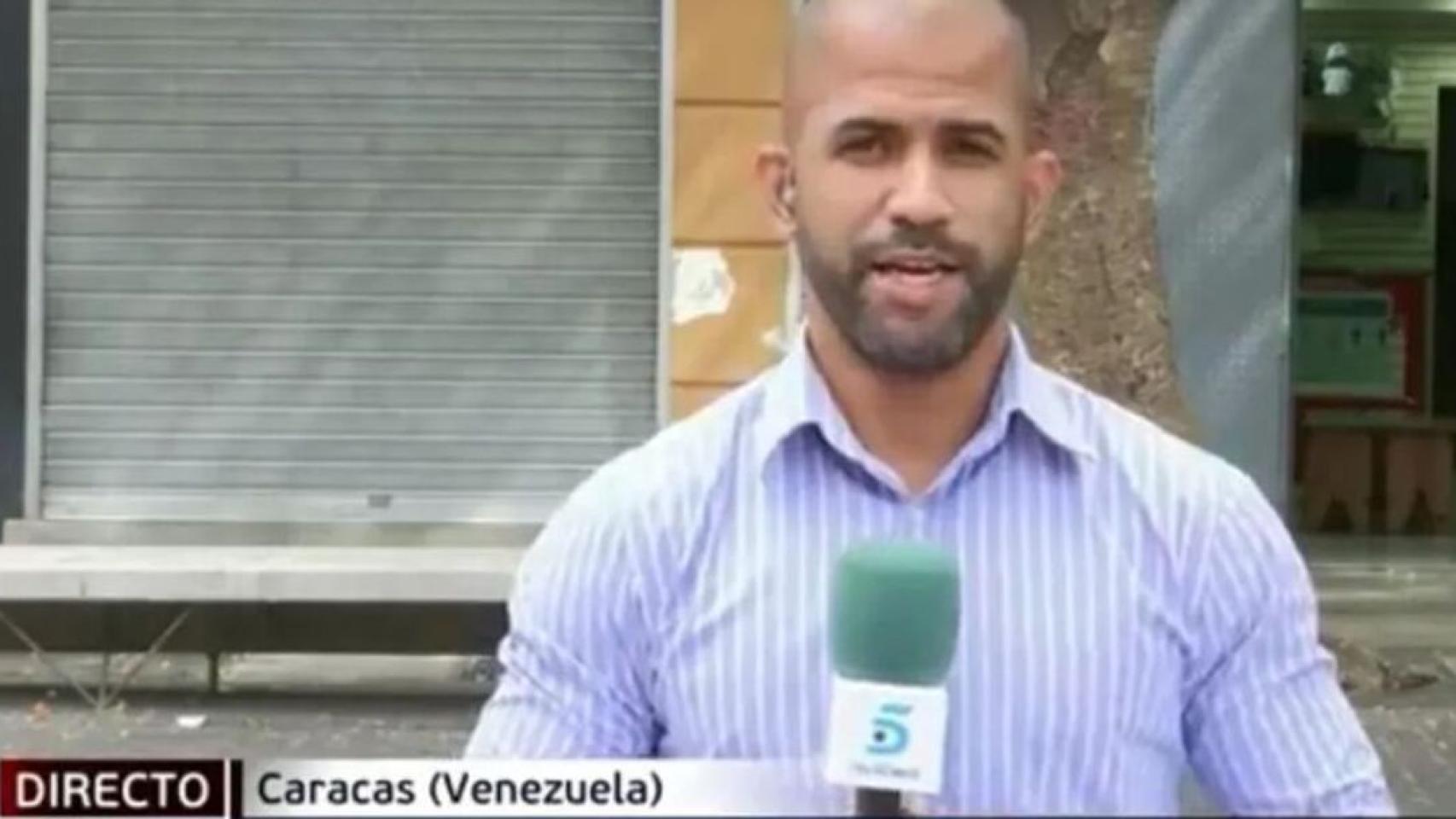 The Telecinco collaborator Angel Rafael Cedeño He has died at 38 in Caracas (Venezuela) due to the terrible condition of the hospitals in the country governed by Nicolás Maduro. Ángel had been married to his wife, Viviana, for two decades, with whom he had three children.
As a Mediaset collaborator, Ángel worked at Telecinco and the newspaper Nius. "He narrated the day-to-day life of Venezuela, but his death also shows the sanitary gaps in a devastated country. That reality that Ángel ended up suffering in his flesh from the bad situation of his country in his last hours of life. We will never know if he would still be alive. of not having been there, "recalled his partner Esther Yanez, of the aforementioned digital newspaper.
Ángel's last hours were a struggle to find a hospital where he would be treated properly. He had no luck in two centers in Caracas. It all started on Thursday, when he began to feel bad and, shortly after, passed out. "I couldn't breathe, I thought I was going to die. And so I had to visit other hospitals until I reached the University Clinic where they treated me with the kicks and in subhuman conditions, "Ángel wrote to a friend the same day he fainted, according to Esther writes in Nius.
"There the patients Covid and non-Covid stay in one place (…) Venezuela is facing a collapsed health system. It is one thing for us to say it in a report and another for us to experience it firsthand ".
When he finally got care, they told him they didn't know what wrong he was blaming him for. Rest and antibiotics (amoxicillin, specifically), even without knowing what type of infection he had. These drugs only fight bacterial infections, not viral. Amoxicillin is one of the few drugs that can be found on the shelves in Venezuela. No tests, no blood tests, nothing. He was killed by a totally collapsed and precarious healthcare system.
Follow the topics that interest you
Reference-www.elespanol.com