Surrey school district scrambling as student enrolment continues to outpace school construction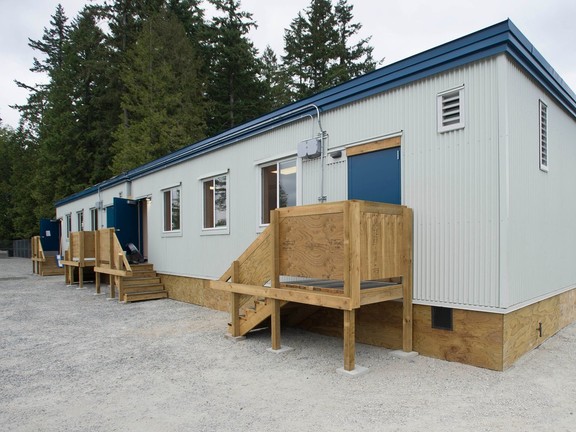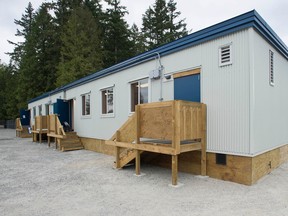 Article content
Surrey schools are swamped.
Kids are being pushed into portables — there are 375 of the buildings in the district — that don't have toilets, and take up playground and sports field space. In the most overcrowded schools, kids already attend assemblies in shifts, missing out on valuable community-building.
Article content
Gary Tymoschuk, vice chair of Surrey's board of education, called the situation dire.
Article content
"We have a problem," said Tymoschuk. "The number of new students coming into our district is more than our schools can manage."
Now the Surrey school district is asking parents for feedback on options that to some, may seem even more drastic. Ideas include a trimester system that would mean school through the summer, busing kids out of their neighbourhoods, having some kids attend classes the mornings and others in the afternoons, using hybrid or fully online models, and even repurposing office, residential or community buildings to handle the overflow.
"There may be little to no appetite for these options, but if we do nothing, we are not going to be able to accommodate our students," said Tymoschuk. "I know what my reaction would be if I was a parent with kids in the system."
In 2017, the NDP promised to fast-track approvals, change some funding requirements, and allow for overbuilding of schools to fulfil its election promise to get rid of portables in four years. But approvals and construction haven't kept pace with Surrey's growing student population.
Surrey's school district is the largest in B.C.
Article content
The district has averaged 2,400 new students in each of the last two years — compared with 800 new students each year historically. Today, the total number of enrolled students to 82,000.
The district has repeatedly appealed to the ministry for more schools for a growth problem everyone saw coming years ago, said Tymoschuk.
"We are in a crisis," said Rina Diaz, president of the Surrey District Parent Advisory Council and mother of a Surrey Grade 10 student.
Busing students means displacement, said Diaz. Options like a third semester in the summer or a shift system would be unmanageable for families who must juggle work, daycare and their kids' extracurriculars like sports.
"The Surrey school board has been put in an unfair situation by the ministry where they now have to consider things like this," said Fallon Vickers. "It's ridiculous."
The mother of three has two school-age children at Edgewood elementary, a new school that opened in 2021. The school already has 15 portables and a temporary exterior washroom.
"As young as Grade 2, our kids are going outside to pee."
Article content
Vickers blames the provincial government for a lack of foresight on infrastructure planning.
"The ministry has access to our city planning and zoning. Why didn't they consult the city plan that showed the coming density?"
Her family lives Edgewood in South Surrey, a developing neighbourhood of townhouses, low-rise buildings, and single-family homes that she describes as tightly spaced with lots of young families.
In a statement, Education Minister Rachna Singh said the previous government failed to build schools, and her government has had "to play catch up."
"My ministry is working closely with the school district to find innovative ways to build schools and classrooms faster, while alleviating budget pressures. This includes the three new additions announced last week that will bring 875 new student seats to the Surrey school district for the next school year, while construction continues on two brand-new elementary schools and the expansion of two more."
But that spending, including $54 million to a total of 36 new classrooms in Surrey that added 875 seats in quick-build modular additions, hasn't kept pace with the booming enrolment, said Tymoschuk. "We are still short 1,600 seats."
Article content
Two new schools under construction, Snokomish Elementary and Ta'talu Elementary, will not be ready until 2025.
Surrey's population hit 568,322 people in the 2021 Census and is projected to increase by 267,640 in the next 26 years.
"We have come up with options. None of them are pretty," said Tymschuk.
Related Stories
Students learning in jackets and gloves in Surrey portables without heat

B.C. hospitals using portable waiting rooms, temporary spaces for overflow patients
---
Factbox
Ideas under consideration by the Surrey school district"
Busing students: Busing students to available classrooms or spaces across the district to attend a school outside of their neighbourhood or community.
Hybrid online classes: Secondary students enrolling in courses with an online component. This could mean that up to 50 per cent of the course content can be completed remotely from home. This online component would be balanced with an in-person component where students would also attend physical, on-campus sessions or activities.
Fully online classes: Secondary students having fully online classes as part of their course load.
Article content
Building schools on district-owned sites in undeveloped communities: Building schools on land already owned by the school district in communities that have not yet developed and busing students to these sites until housing is built and people move into that catchment area.
Dividing the school day into two separate shifts: For example, students would attend school from either 7:30 am until 1:30 pm or 2 pm until 8:00 pm.
Tri-semester schooling: An academic calendar system in which the traditional school year is divided into three equal-length semesters. Each semester has longer school days, but the semester is shorter in duration. Students would attend one of the following: September to May, December to August, or May to December.
Situating schools within residential, corporate, or community buildings: As Surrey becomes more urbanized, and land more expensive and less available, schools would be located within office, residential, or community buildings.
Prefabricated modular additions or schools: Similar to a portable, this refers to pre-manufactured building components that are constructed off-site and then transported to an existing school facility. These modulars can come in groups of 8 or 16 classrooms and can be multi-story which preserves outdoor space for children. These modulars can be constructed much more quickly than a school addition.
Article content
Redirecting students to other schools outside their catchment: Limiting access to a school for students who live in that school's catchment due to capacity issues. These students will be redirected to another school in the district.
Boundary changes: Adjusting the geographical boundaries that determine which neighbourhoods or areas are included in a particular school's catchment area to manage school capacity and balance enrollment.
Relocating programs of choice: Moving programs of choice from their current location to a different area of the district which may have more capacity.
Extended day: In secondary schools, modifying school hours so classes take place beyond the regular school day's typical hours, either earlier in the morning or later in the afternoon. Students may take classes earlier in the day or later in the day, or may have a significant break in the middle of the day.
– Source, Surrey school district
---
Bookmark our website and support our journalism: Don't miss the news you need to know — add VancouverSun.com and TheProvince.com to your bookmarks and sign up for our newsletters here.
You can also support our journalism by becoming a digital subscriber: For just $14 a month, you can get unlimited, ad-lite access to The Vancouver Sun, The Province, National Post and 13 other Canadian news sites. Support us by subscribing today: The Vancouver Sun | The Province.