A man struck the same Whalley Bank branch while Mounties was processing an arrest warrant for the first robbery.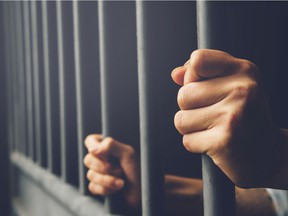 Article content
The Surrey mounted men say they arrested a man after they robbed a bank, twice, in a matter of weeks.
Article content
Police were first called to a bank on King George Boulevard in Whalley on October 16 when it was reported that a man had taken some cash. Surveillance footage led investigators to a man, and officers began processing an arrest warrant on October 30, according to a press release from the Surrey Mounted Police. That's when the man struck again at the same bank branch and ran away with cash before police arrived, cops say.
A subsequent investigation confirmed it was the same man behind both thefts, Const said. Sarbjit Sangha.
Officers arrested a suspect, a Surrey resident, two days later. Jason Beherns, 28, is charged with two counts of robbery. He remains in detention pending his next court appearance.
Sangha said robberies are a priority for the police not only because of the robbery, but also because they can have a "traumatic impact" on victims.
"We are hopeful that seeing this individual accused can bring some comfort to the people involved in these events," Sangha said.
---
Start your day with a summary of BC-centric news and views delivered right to your inbox at 7am, Monday through Friday, by signing up for our Sunrise newsletter here.
---
CLICK HERE to report a typo.
Is there more to this story? We would like to hear from you about this or any other story that you think we should know about. Send an email to [email protected].
Reference-vancouversun.com