This is the fifth in a weekly summer reading series featuring the work of Ottawa-area authors.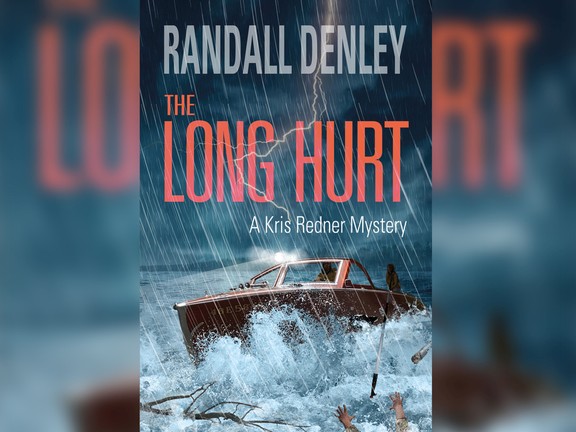 .
Ottawa tech titan Simon Cousens is missing, as is $10 million belonging to his ruthless business partner. Red-haired beauty Alicia Jameson needs to find her new husband and money fast. She turns to Ottawa crime writer Kris Redner and her private investigator partner Jenna Martin for help, but Kris isn't sure if she's the victim or the perpetrator. For Kris, Alicia is a problem in high heels.
.
The following excerpt is from chapter one. This is the fifth in a weekly summer reading series featuring the work of Ottawa-area authors.
***
June 10, 1995
Ashley Tarrant woke up with that good feeling she always got on a Saturday morning. It was her favorite day of the week for her. She didn't have to get up early to catch the yellow school bus, and on Saturdays, her parents took her to the ByWard Market in downtown Ottawa, where they ate breakfast at a place called a diner. She always ate two eggs with whole-grain toast and bacon, plus real orange juice. Then the three of them would go for a walk around the market, looking at the flowers and all the farm stuff that was for sale.
It was early June, so Mom and Dad always left the window open a bit at night. She could smell the cool breeze and hear the birdsong in the maple tree that shaded her bedroom. She was already hot and she thought that this would be the day she would wear the new pink dress that her mother had bought her two weeks ago. It was hanging in her closet, ready to go.
.
Mom and Dad were already up and called her, as usual, when it was time to get up. She could hear them talking downstairs and she could smell her coffee. It was disgusting. She turned around and snuggled up to her stuffed dog Wrinkles. She had had it since she was little, and she was now eight years old. He was her oldest friend.
Then Ashley heard the creak of a car coming down the gravel driveway. That didn't happen very often because they lived in the woods, away from other houses. No matter which window you looked at, you couldn't see any neighbors. She wondered if it was Uncle Alex, her mom's brother. Sometimes he just dropped by. Mom said it was just because she wanted a free drink.
Ashley heard the doorbell ring, then the sound of heavy footsteps as Dad walked down the hall to answer it. She could hear him talking to the person at the door, but she couldn't tell what she was saying because he was in the back of the house, on the second floor.
.
Then Dad's voice got louder and he heard him yell, "Get out of my house." Immediately after that, Ashley heard the door slam against the inside wall like it sometimes did when it was very windy. She then heard the sound of glass breaking and something heavy falling.
Ashley got up quickly from the bed, but she didn't know what to do next. What was going on downstairs?
He heard mom say "John, what's going on?" in a loud and scared tone of voice. Then there was a loud, resounding crash. It was the sound they made on TV when someone fired a gun, but she didn't think her dad had a gun. Ashley pulled Wrinkles against her and hugged him tightly.
Then he heard mom yell, "No! Please don't!" Then there was another loud explosion. Something bad was happening to her parents, something really bad.
.
Then all was quiet and she held her breath so the man with the gun wouldn't hear her. She thought he was a man, and a big one. She would have to be to dominate Dad.
Then he heard heavy footsteps, coming up the stairs. She didn't sound like dad.
Ashley looked around desperately. She could hide in the closet, but wasn't that the first place he would look? She then thought of under the bed. Was that better? She had to do something quick, so she slid under the bed and pressed herself against the far wall. She tried to stay calm and quiet, but her heart was pounding. Was mom and dad hurt or were they dead?
The footsteps stopped. Ashley thought the man had to be looking around her, to see if she could see anyone else in the house. She crumpled up as little as she could.
.
Then he heard footsteps again. He was moving. The sound stopped just outside his door. The door creaked open slowly. Mom always asked Dad to grease it, but he forgot.
He smashed his face into the ground, and then he could see two heavy, shiny black boots and the bottoms of black pants. She began to pray, as Mom had taught her to do, but in her head, so the man couldn't hear.
He walked to the center of the room, then she could see his boots moving as he turned around. She went to the closet and opened the door. She was glad she hadn't chosen that hiding place.
Then he moved again and the next thing she knew he was lying on the ground, looking at her. He wore a dark baseball cap and had mustaches like Dad's when he hadn't shaved for days. The man's breath smelled of cigarettes and his eyes were bloodshot.
.
"Get out now. I won't hurt you," she said.
Ashley knew that was a lie, after what she had done to her parents.
"Nope!" she screamed, and pressed herself against the wall.
"Okay then," he said, his voice calm.
Then he slid a large arm under her narrow bed, grabbed her ankle, and dragged her across the floor. Ashley grabbed the bed frame, but her small hands weren't strong enough to hold on.
The room seemed light after being under the bed. She curled up on the ground like a baby, but when she looked up, she could see that the man had a large black gun in his hand. She made a strange kind of stench. He looked up at his face and was surprised to see that he didn't look bad, just a little sad.
"What did you do to my parents?" she asked, trying to sound fierce.
.
He didn't answer, just looked at his gun and then at Ashley.
"Stand up," he said.
Ashley got up slowly. She could feel urine running down her leg.
Then he said one word: "Run."
*****
Ottawa mystery writer Randall Denley is the author of the four-book Kris Redner series, set primarily in and around Ottawa. The Long Hurt was preceded by Payback, nominated for Canadian Crime Writers' Best Crime Novel in Canada in 2021. His previous books in the series are Spiked and One Dead Sister.
Denley has been a political columnist for more than 25 years and writes regularly for the Ottawa Citizen and the National Post. The Long Hurt is published by Ottawa Press and Publishing. You can buy her books at randalldenley.com