I can't help but wonder how things might have turned out differently if the Habs had better handled Patrick Roy's demand to be traded.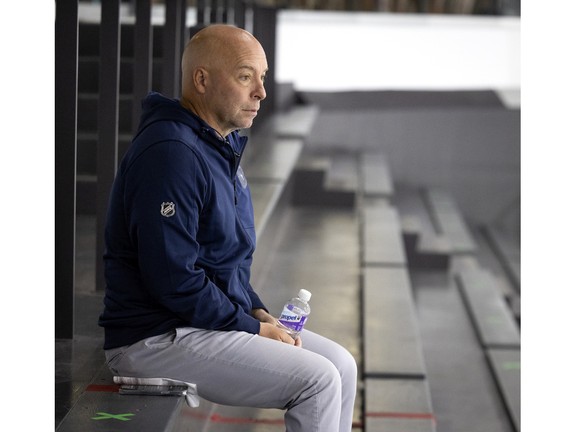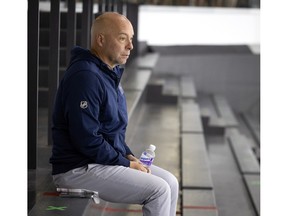 .
As I watch GM Kent Hughes deal with the Jeff Petry situation, I can't help but wonder how things might have turned out differently if the Canadiens had better handled Patrick Roy's demand to be traded out of Montreal.
.
It was on December 2, 1995, that head coach Mario Tremblay netted Roy for nine goals before finally pulling him out in an 11-1 loss to the Detroit Red Wings at the Forum. After leaving the ice, Roy approached team president Ronald Corey, sitting in his usual seat just behind the bench, and told him that he had played his last game with the Canadiens.
Corey and inexperienced general manager Réjean Houle, who had been on the job for less than two months, panicked and announced that Roy was suspended and would be traded. Four days after he broke out, Roy was sent to the Colorado Avalanche, along with captain Mike Keane, in exchange for Andrei Kovalenko, Martin Rucinsky and goalkeeper Jocelyn Thibault.
The Avalanche won the Stanley Cup that season and would go on to win another in 2001 with Roy in the net. Canadians have never really recovered from that swap.
.
Contrast that panicked trade with the calm with which Hughes has handled Petry's trade request. Petry isn't the superstar Roy was with the Canadiens, but he is a key member of the team with three seasons left on his contract. Roy had one more season left on his contract when he demanded a trade, but the Canadiens were quick to cut a deal.
Petry asked to be traded last season because his wife was unhappy with the COVID-19 restrictions in Quebec and had returned to the family home in Michigan with their three children while also pregnant with a fourth child, who was born on Monday.
Hughes was unable to make a move when the NHL's free agency period began Wednesday because he only has $223,334 of current salary-cap space, according to CapFriendly.com. Trading Petry, who has a $6.25 million salary cap, would help Hughes, but he's in no rush to make a deal, though he's still talking to other teams and moving Petry remains a priority.
.
"We can get a trade done," Hughes said when speaking to the media on Thursday during a video conference. "We had trades available for us yesterday. It's about finding that trade that makes sense for the Montreal Canadiens and if we can find it, we will. If not, Jeff will have to go back to Montreal and play here.
"We love him as a player and I think he loves everything about Montreal, as well as the complications from a family perspective," Hughes added. "So we will continue to try. This is not something that has to happen today, tomorrow. It could happen in a week, it could happen in a month and we will continue to work on that."
Hughes said he's not in a position to retain any of Petry's salary in a trade and isn't interested in taking on another salary issue or giving up prospects or draft picks in a trade. The GM added that the Canadiens are better off keeping Petry instead of doing that, as he can still play an important role on a team that is inexperienced down the blue line and doesn't have a lot of depth when it comes to defenders. right. .
.
"Like I've said all along, we're not going to make that trade until it works for us, too," Hughes said.
Asked if a Petry trade could be delayed by what happens with defenseman John Klingberg, who is an unrestricted free agent, Hughes said, "Not necessarily."
Klingberg, 29, is five years Petry's junior and went 6-41-47 in 74 games last season with the Dallas Stars.
I asked Hughes if Petry's situation had become frustrating for him.
"I don't want to say it's frustrating, because I understand his situation," the general manager said. "Listen, I have three children and I would also like to put them in the right situation for them. So I can certainly respect what Jeff wants (with) his family situation. We're not trying to trade Jeff Petry. We think we have a pretty good defender here that helps our team be more competitive and will help our young players learn and grow to a point where they can take Jeff Petry's minutes and take that role away from him when Jeff leaves.
"It probably puts us in a situation where we're spending time trying to do something because of circumstances that we wouldn't otherwise be working under," Hughes added. "These kinds of situations come up all the time in sport and in life in general. As I said, we will try to adapt, but we will only do it where it works for everyone.
Smart move.
Stu Cowan: Defenseman Lane Hutson shines at Canadiens' development camp

Artturi Lehkonen signs five-year deal to stay with Colorado Avalanche