Just a week after a catastrophic storm hit southern British Columbia, the east coast of Canada has been hit by a similar meteorological event that caused damage throughout the region and destroying parts of the Trans-Canada Highway in Newfoundland.
The atmospheric river, a narrow and substantial column of moisture that can create extreme rainfall and flooding, began Monday night and has been moving slowly across Atlantic Canada. In Cape Breton, NS, a county saw intense flooding which is set to take "days or weeks" to repair. Meanwhile, as of Wednesday, Channel-Port aux Basques, NL, is completely cut off from the rest of the province after the city saw around 150 millimeters of rain.
Newfoundland and Labrador Prime Minister Andrew Furey urged people to stay home during a press conference late Wednesday afternoon, warning that the bad weather is not over.
"Environment Canada is forecasting another 100mm of rain today, so with that number, roads and conditions could change. This is an acute and evolving situation, "he said. "… We will repair the roads as quickly and safely as possible."
Travel to, from and within the province has been disrupted by the storm. One of the two mainland ferries serving Newfoundland and Labrador is at Channel-Port aux Basques and has ceased operations. From North Sydney, NS, the trip takes six to eight hours. The other ferry route, which departs from the same city in Nova Scotia, takes around 16 hours to reach a point further afield in Newfoundland and Labrador.
"We have been in contact with [the ferry operator], and they are working with our emergency preparedness team to ensure there is a safe return to operations, "said Furey.
The Retail Council of Canada also warns retailers will find it difficult to move things across the province with the ferry and highway closures, but they say damage is still being assessed.
What people are reading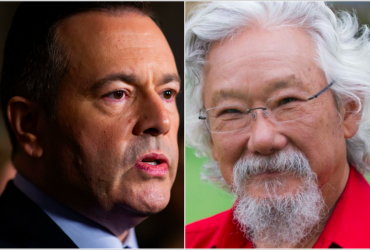 Furey said the government "is not currently concerned about today's supplies, but there is a plan and a contingency in case things change."
Transportation and Infrastructure Minister Elvis Loveless said four portions of the Trans-Canada Highway are razed and infrastructure repair will be difficult. He said that once the rain ends, the government will be able to assess the damage and decide how to repair it.
As of Wednesday, Channel-Port aux Basques is completely cut off from the rest of Newfoundland and Labrador after the city saw around 150 millimeters of rain, destroying parts of the Trans-Canada Highway. #Extreme weather
"This is not a 48-hour solution," he said.
"It's a big storm, we know that, but our teams are ready for the bad weather. It is challenging, but for which we are prepared. And hopefully, over time, we can get the roads up and running and get back to normal. "
Canada is "sandwiched between atmospheric rivers" at the moment, according to Weather Network Canada. During the two-day storm that hit British Columbia last week, Environment Canada says the city of Abbotsford saw 172mm of rain, while Hope received 252mm. Extreme weather on the West Coast so far has claimed at least four lives, disrupted supply chains and forced evacuations throughout southern British Columbia, while the rains also triggered landslides that washed away sections of Trans- Canada and Coquihalla. The province expects another storm later this week.
Atmospheric rivers on the west coast are typically longer than their east coast counterparts, says Weather Network Canada, and the great mountain ranges in the west also cause more precipitation. But other features of the Canadian Atlantic can affect the gravity of an atmospheric river in the region.
"Although the east coast does not have as much land, one feature that does increase impacts is the large river basins [such as the Saint John River], "Network He says.
"These can collect water over a large area and channel it, creating floods comparable to a spring snowmelt event in a short period of time."
Reference-www.nationalobserver.com