The Calgary Stampede will open its doors for its annual Sneak-a-Peek tonight, ushering in the return of a full slate of programming.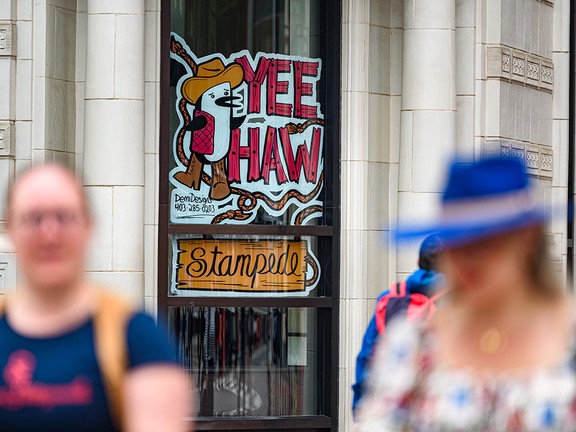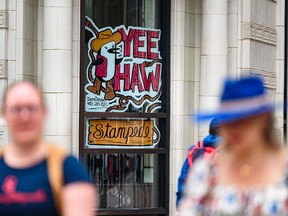 article content
The biggest outdoor show in the world is ready to roar again.
article content
The Calgary Stampede will open its doors for its annual Sneak-a-Peek tonight, ushering in the return of a full slate of programming for those longing for normalcy and a chance to come together again.
Stampede will have new attractions, like the debut of the Super Wheel, a 150-foot-tall Ferris wheel, and always a new menu of adventurous food from vendors.
Chuckwagons will be making their return, as well as a championship-level rodeo and a full artist roster featuring some of the biggest names in country music.
Today gives Stampede attendees their first taste of what's to come over the next 10 days.
This will also be the first full Stampede with Joel Cowley as CEO. He was at last year's pandemic-scarred Stampede and has attended numerous times in the past, but this will be the first time he's seen the inner workings of the big show.
article content
"As a guest, I've certainly seen the fantastic presentation, the diversity of attractions, but to go behind the scenes to understand what our volunteers and staff do, that's really what I look forward to the most," he said. in an interview with Postmedia.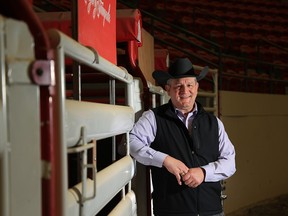 Cowley said they budgeted their expectations in November for a million people to walk through the doors this year, that was before Omicron and subsequent waves of COVID-19 during the first three months of 2022. Before the pandemic, Stampede would attract between 1 .2 million and 1.4 million guests a year and has an economic impact of about $540 million annually in Calgary.
The pandemic took a bullish stomp on Stampede's chest, as the organization suffered multimillion-dollar losses over the two years: $28 million in 2020 and $8.3 million last year.
article content
The big main theme of this year's Stampede will be the return of wagons, but with an adjustment to the number of wagons on the course to improve the safety of horses and drivers.
Stampede will once again offer a full rodeo with the top 20 in the world in each of the six events competing for $1.5 million in prize money.
There will also be a powwow at the Saddledome, drawing competitors from across the continent and competing for $175,000 in prize money. This will be in addition to Elbow River Camp with teepee holders, which has been an integral part of the festivities since 1912.
Cowley said the inclusion of Treaty 7 First Nations has always been a part of Stampede, a connection they are working to strengthen after 110 years.
article content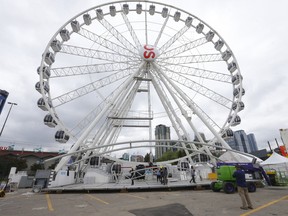 "I don't think it's more important than it is right now as we look at reconciliation and really try to create that understanding between indigenous cultures and those who come here to enjoy the Calgary Stampede," he said.
At the root of indigenous tradition, these lands have always been a gathering place, a place to come together, which plays into this year's Stampede tagline: Together Again.
The festivities really kicked off on Thursday with the first Pancake Breakfast and Prime Minister Jason Kenney will host his annual Stampede Breakfast on Monday at the McDougall Center from 7-9 a.m. Meanwhile, the NDP will continue its Stampede Roadshow events in surrounding communities, which started in 2021 instead of a breakfast in the city. Local MLAs from both parties will hold their own events on their rides.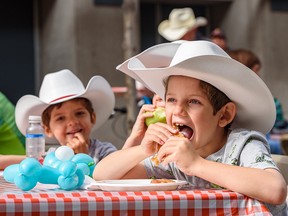 The lifting of travel restrictions means the return of international guests who have been absent for the last two years and will be huge for the local tourism industry.
"We've all learned the efficiency of Zoom calls over the last two years, but they're not a substitute for being with people," Cowley said. "Obviously it's important for the recovery of this organization after two really tough financial years, but I think it's also important for the recovery in Calgary coming out of a pandemic and the recovery of the hospitality industry."
Twitter: @JoshAldrich03