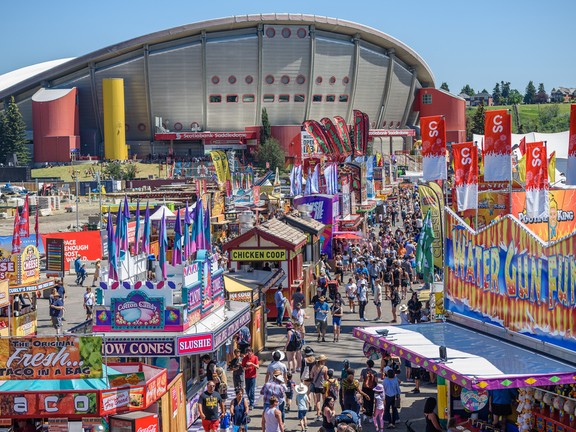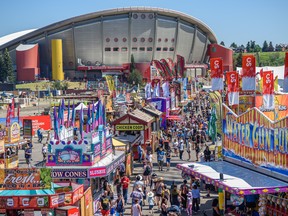 .
With the 2022 Calgary Stampede a weekend away, this year's celebration of Western culture has already proven to be a boon to the tourism and hospitality industry and its recovery.
.
Sol Zia, executive director of the Calgary Hotel Association, said the occupancy rate for local hotels is 85 percent during the Stampede, forecasting 90 percent for the month, largely due to the Stampede. You have to go back to 2015 for similar numbers. Also key is hotel rates in Calgary averaging $280 a night, up from $90 in January, which doesn't go back to the last boom when rooms were over $300.
.
He cautions, however, that this does not indicate full recovery, but is only a start towards it.
"Ten days doesn't change the balance," Zia said. "This has been vital for the recovery that came out of the pandemic. But of course it was more than two years of impact."
To put this in perspective, Calgary hotels had an occupancy rate of 54% in July of last year and 24% in July 2020, while in 2019 it was 80%.
.
The Stampede has benefited from sunny skies, hot temperatures and what Carson Ackroyd, vice president of sales for Tourism Calgary, calls a pent-up urge to travel. He said that hotel bookings are a strong indicator of international and cross-country guests returning to Calgary for the event.
.
As of Thursday, Stampede was on track for more than 1.2 million guests through the doors, far exceeding its budget of one million. This has spread outside the park to bars, restaurants, retail stores and other local businesses.
"It's the boost in the arm, it's the rebound that the sector needed," he said.
For Mark Garner, executive director of the Calgary Downtown Association, the past seven days have been a showcase of downtown's potential for life. He said foot traffic on Stephen Avenue was up 50 percent on the first day of the Stampede from the previous Friday with about 30,000 people.
.
"It gives you hope and optimism," he said. "I think we're going to see a great economy and I think Stampede has had a significant economic impact and brought happiness among our members."
Ernie Tsu, president of the Alberta Hospitality Association, said the week so far has been huge for his live music venues which have seen their crowds jump 15 to 20 percent from 2019 levels. This has been important for musicians who have been mostly unemployed for the last two years.
The good weather has also helped bring people to the bars and restaurants.
"You're seeing all the yards fill up right now, which is extraordinary to see vibrancy again," he said.
There is still a long way to go to full recovery, but Ackroyd said it's about building momentum for the industry with major events like the Calgary Folk Music Festival, Country Thunder and the Canadian Country Music Association Awards, among others. other events, all ready. this summer.
.
He noted that even the conference and meeting calendar is starting to fill up again, which has always been assumed to be the last sector to make the move to recovery due to the amount of planning and booking involved.
The Stampede is a launching pad for recovery this summer, and Ackroyd said people have responded. He is counting on a good finish over the weekend.
"I've heard it over and over again, 'I can't believe how much I've missed the Stampede,'" he said. "As a city we are very fortunate to have this event that not only puts us on the world stage for how famous it is and the impact it has on visitors, but also for what it does to bring the community together and what it does for the local companies".
Pulling off the Stampede has not been without its challenges for the hospitality industry, specifically when it comes to staffing all 10 days.
.
Zia said they are still well below pre-pandemic staffing levels with 800 vacancies out of 4,600 total jobs. Before the pandemic was declared, there were 200 vacancies out of a total of 5,000 jobs. This includes housekeeping, front of house, maintenance, food and beverage, administration, and all other aspects of operations.
He said they have fixed it through Stampede with double and in some cases triple shift employees.
"It's not sustainable," Zia said. "In a way, we've masked the workforce and the workforce challenges from the Stampede, but she's a Band-Aid and it's really going to hit us as we get into late July and late August."
Twitter: @JoshAldrich03