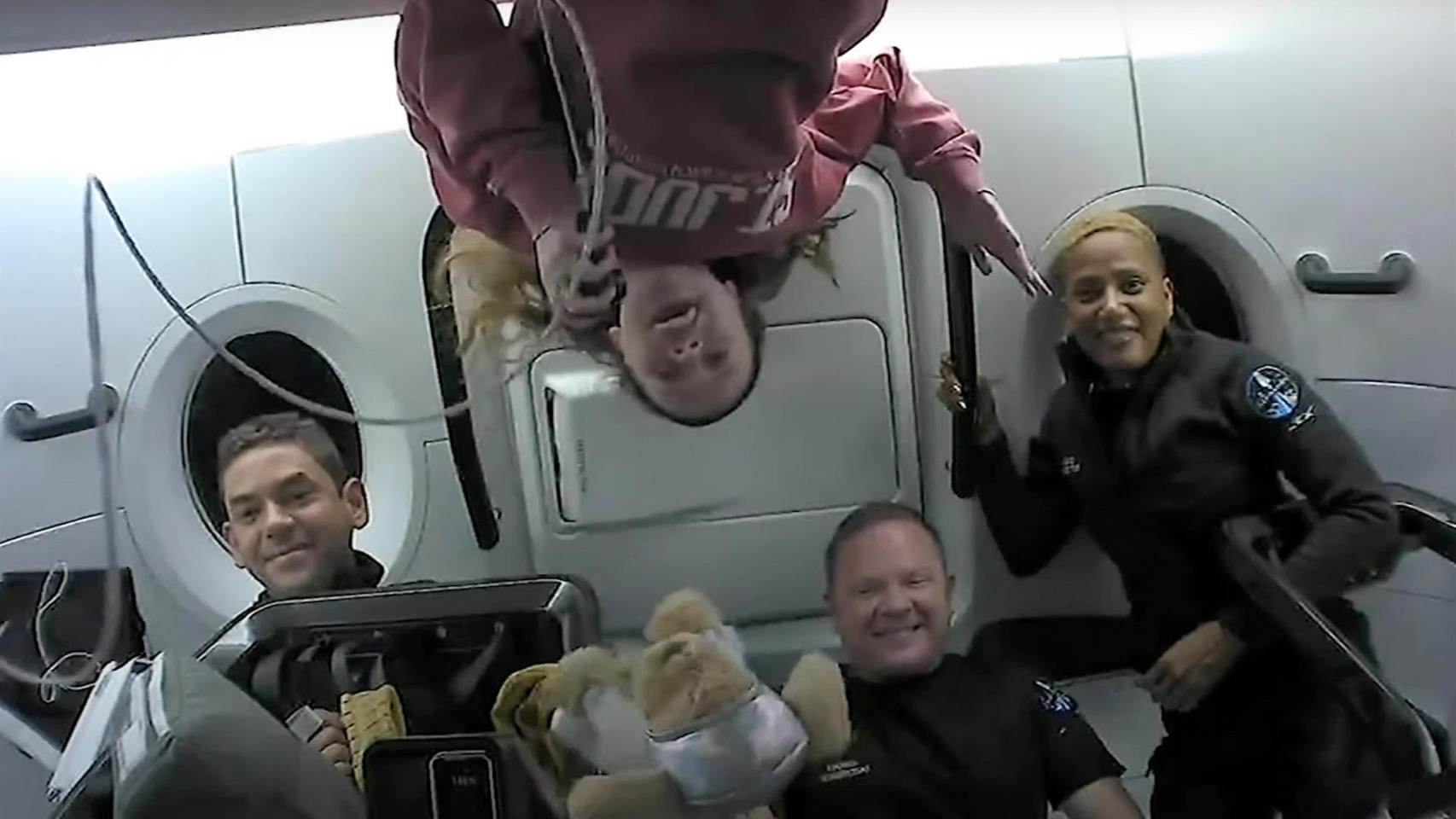 The Dragon capsule, from the private firm SpaceX, has successfully arrived this Saturday in the Atlantic Ocean off the coast of Florida (USA), with the four crew members of the Inspiration4 mission, the first completely civilian mission to reach orbital space. .
The Dragon arrived almost at the scheduled time, 19:07 (23:07 GMT), with the four crew members on board, none of them professional astronauts and who have reached orbit space for the first time in their lives.
"It was a great journey for us, and we are just getting started.", explained the mission commander, Jared Isaacman, seconds after the capsule reached the waters of the Atlantic with the support of four parachutes.
The Inspiration4 thus concludes a three-day trip in space, traveling at a speed of 28,160 kilometers per hour that has allowed it to circle the planet every 90 minutes.
In those days the Dragon reached a height of about 575 kilometers from Earth (357 miles), more than the International Space Station (ISS) and that the missions of the Hubble space telescopes.
In addition to Isaacman, the mission included 29-year-old cancer survivor medical assistant Hayley Arceneaux and the youngest American ever to reach space, as well as aeronautical engineer Chris Sembroski and professor and geoscientist Sian Proctor, who served as pilot.
Members of Inspiration studied the behavior of the human body in space, in addition to observing the planet from a dome at the tip of the Dragon that offered 360-degree views.
The mission also seeks to raise $ 200 million for St. Jude Children's Hospital in Memphis (Tennessee), which cares especially for cancer patients.
On Friday, in a live broadcast with the patients, Arceneaux showed them what the Dragon capsule looks like inside while floating, but especially the great view of the Earth that the four civilians have from the huge window in the dome of the nave.
Billionaire Isaacman financed the other crew members' tickets, and also started the fundraising campaign with a $ 100 million donation.
Follow the topics that interest you
Reference-www.elespanol.com