Cancun, QRoo.- Reinventing and adapting to the new sanitary protocols to avoid contagion by Covid-19 and transmit security to tourists so that they are encouraged to visit the facilities was the most important challenge for the tourism industry in Mexico and the world in the last two years. .
In the case of the Royal Holiday Group, it implemented a business plan that would allow them to generate a balance between protecting the health of tourists and collaborators, thereby maintaining the quality of customer service.
"The strategy included an investment of around 5,000 dollars per room to redesign its mode of operation," said Pablo González Carbonell, president and founder of the corporation.
At Royal Holiday they sought alliances both in products and services that were of high quality and with a friendly approach to the environment. They partnered with the sanitization company Ecolab and thus obtained the Interek Cristal certification, one of the most rigorous evaluations in the world and that covered the public areas, rooms, food and beverages, water system and pool in its 14 properties.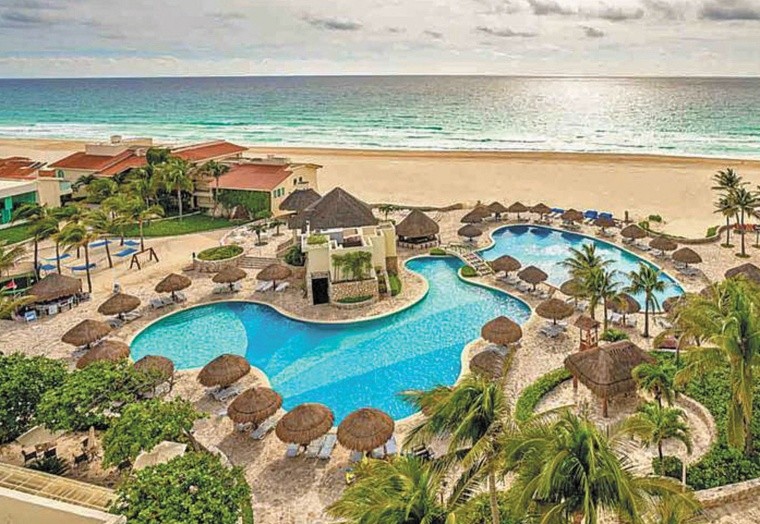 The experience
The tour took place in the facilities of the Grand Park Royal Cancun, which was guided by the general manager of the hotel, Carlos Da Silvia, who shared with El Economista and behind the scenes the work carried out by the collaborators who participate in: kitchen, laundry, maintenance , room service, among other areas, to achieve hospitality in 346 rooms.
The implementation of the assisted buffet stands out, in addition to the creation of more open spaces for coexistence and more outdoor activities.
Benny Muchaud, general director of Park Royal Hotels & Resorts presented the program "The smile behind the face mask", where they faced the crossroads of maintaining a warm, close, pampering service with national and foreign consumers despite the face mask and the protective equipment.
"One of the most representative symbols that conveys empathy and good humor is the smile. The mask made people feel a little bit cut off, especially when it comes to providing care and service," said Muchaud.
"Today we have to be aware of all the gestures on our faces and those of our guests, find a more visual way to show them that even if they can't see us smile, we are happy to have them with us."
"Currently, the way of doing tourism has evolved and the ability to offer tourist services that guarantee experiences according to reality, in addition to ensuring their health, will define the way in which the industry is successful," concluded Pablo González Carbonell.