The number is high for a province where typically fewer than three children a year die from influenza.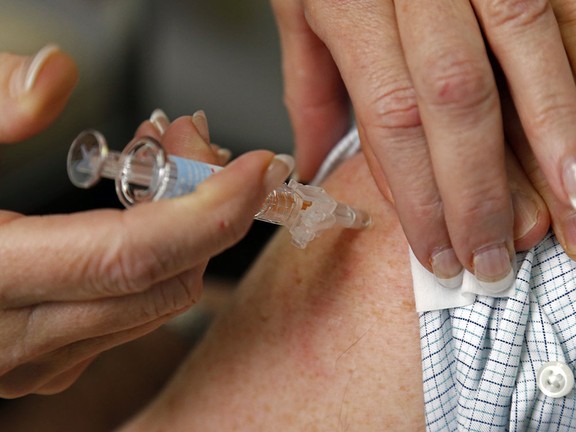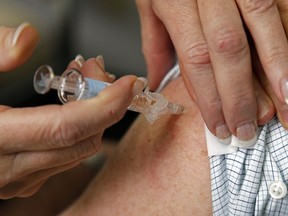 Article content
At least six children have died in BC this season from flu-related illnesses, with southern BC being one of the hardest-hit regions in Canada by the national flu epidemic.
Article content
The number of deaths of children under 19 years of age is high in a province where two children die of influenza in a normal year.
Article content
Dr. Brian Conway, medical director of the Vancouver Center for Infectious Diseases, said it's a landmark year for influenza in British Columbia.
"This is epic. … This is very, very important," Conway said. He said BC has already reached the number of flu cases it normally reports for an entire year, 4,000, in the early part of the season.
Reported cases do not capture all flu cases, as only those who test positive are reported, usually in a hospital setting.
In a normal year, two children could die and would usually have other health conditions.
Of the six deaths, one was in a child under the age of five, three in children between the ages of five and nine; and two were among adolescents between the ages of 15 and 19.
Article content
"Early findings indicate that some of the children experienced secondary bacterial infections that contributed to severe illness, which may be a complication of influenza," provincial health officer Dr. Bonnie Henry said in a statement released Thursday by the night.
"Influenza-associated death in previously healthy children is a tragic but rare event and is especially rare in school-age children and adolescents."
Henry said BC is experiencing an unusual flu season, marked by an "early and intense increase in cases."
Due to the unusual pattern, the province has implemented enhanced surveillance and will report influenza-related pediatric deaths as part of the BCCDC's regular weekly reports on respiratory illnesses.
Article content
Statistics compiled by Health Canada show that, outside of southern BC, Alberta has had the most widespread flu activity.
The flu had declined during the COVID-19 pandemic, but cases spiked as societies lifted restrictions. Countries like Australia and New Zealand in the southern hemisphere they had a high number of flu cases last summer, which is their winter.
Earlier this week, BC health officials warned that after two years of COVID-19 restrictions, young children and other vulnerable people are at higher risk of severe flu illness this season.
BC health officials had not initially released information about the six deaths, but they have since been confirmed by the Center for Disease Control and BC Health Minister Adrian Dix. The BC Coroner's Service says they are investigating five deaths of children under the age of 19 in November where influenza was suspected.
Article content
Asked by reporters Wednesday if pressures on the health care system contributed to the children's deaths, Dix said the problem is influenza.
"This is devastating news for families. It shows the significant dangers that the flu can have for many children," Dix said.
At least two families of children who died of flu complications have spoken out publicly, one of which said their child developed myocarditisan inflammation of the heart muscle and another that says that his son developed a bacterial infection after a case of strep that turned septic.
Community fundraisers were organized for the two families in Richmond and Kelowna: the Cabin Y misses families, who lost daughters, ages six and nine.
In an email, spokeswoman Heather Amos of the Centers for Disease Control said: "It is important to know that influenza-associated death in previously healthy children remains rare."
Article content
Surveillance information compiled by Health Canada shows that the flu season has started earlier than in previous years and has increased rapidly. In previous years, cases eventually plateaued and then declined as the weather warmed in the spring.
An epidemiologist at the University of BC, Sarah Otto, said the flu is largely tracked through this surveillance data and then compared to previous years to determine severity.
During the COVID-19 pandemic, epidemiologists have used computer models to forecast the progress of the coronavirus.
Those same methods aren't used to project how influenza will behave in the future, so it's hard to predict when it will peak, said Otto, a zoologist who specializes in mathematical modeling.
Article content
"Right now, we are seeing it (the flu) skyrocket. But is that going to change in the next week? I don't think we have a very good… prediction toolbox," Otto said.
Both Otto and Conway stressed that the best thing people can do to protect themselves from the flu and minimize serious illness is to get themselves and their children vaccinated. The flu vaccine is free and available at pharmacies, clinics, and doctors' offices.
In addition, they said people should stay home if they're not feeling well, wash their hands — "obsessively," Conway said — and wear masks indoors.
With a file by Katie DeRosa
---
Vaccine blitz
Health officials are launching a blitz of vaccines in an attempt to protect children and families ahead of the holidays.
Article content
Several health authorities will be offering walk-in flu shots this weekend.
People who want to get a flu shot can go to pop-up clinics, without calling ahead or making an appointment. They also do not need to register in the province's vaccination system, unless they prefer to make an appointment.
For clinic locations, visit your health authority website:
• Vancouver Coastal Health
• Fraser's Health
• island health
• Inner Health
• Northern Health
Clinics can also dispense COVID-19 vaccines at the same time. Vaccines are free for everyone over the age of six months.
— With files from Joe Ruttle and The Canadian Press
---
More news, less announcements: Our in-depth journalism is possible thanks to the support of our subscribers. For just $3.50 a week, you can get unlimited, ad-lite access to The Vancouver Sun, The Province, National Post, and 13 other Canadian news sites. Support us by subscribing today: The Vancouver Sun | The province.
Young children at higher risk from this year's flu strain, parents urged to vaccinate: BC health officials

Inside a packed BC children's hospital: How kids, parents and staff are coping with the rise of the virus