Death occurred while he was also consuming methamphetamines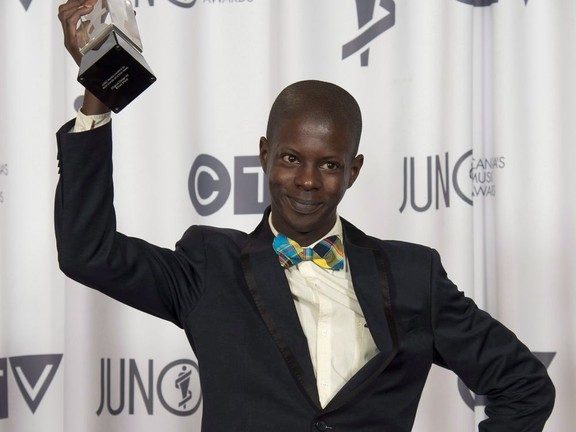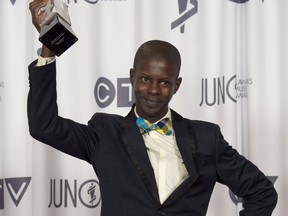 Article content
Quebec singer Karim Ouellet died in November of a complication of diabetes known as diabetic ketoacidosis that occurred while he was also consuming methamphetamines, a coroner's investigation has found.
Article content
The circumstances of the death of the 37-year-old were released in a report issued Wednesday by coroner Sophie Régnière.
Born in Senegal and adopted by Canadian diplomats, Ouellet lived with his family in France, Rwanda and Tunisia before they settled in Quebec City. He won a 2014 Juno Award for Francophone Album of the Year.
The coroner's report states the death occurred on Nov. 15, 2021. Ouellet's body was not found until two months later, on Jan. 17, after the owner of the Quebec City studio where he was staying called 911 following complaints of a foul odour.
According to the coroner, the police and paramedics found the singer's body "at the beginning of mummification."
Ouellet had Type 1 diabetes. Diabetic ketoacidosis is a complication that often occurs in people whose diabetes is poorly controlled.
Article content
Ouellet was aware of his condition and its potential complications, but according to his medical records, he had had difficulty complying with his treatments and accepting his diabetes since adolescence.
The singer had been hospitalized twice in May 2020, notably following diabetic ketoacidosis, and he had told his doctor he hadn't taken his insulin since the previous March.
On Oct. 31, after being found unconscious, he was admitted to the emergency room of the Hôtel-Dieu de Québec, "this time in severe hypoglycemia and in a state of intoxication."
The report notes the singer had started using cocaine recreationally in 2019, to which he "rapidly developed an addiction." In the context of consumption, his insulin intake was more erratic. According to toxicological analyses, the presence of methamphetamines was detected in his blood, as well as a high concentration of ketone bodies, which are produced once there is no more glucose available.
The coroner indicates that diabetic ketoacidosis, if left untreated, leads to electrolyte imbalance and eventually coma, resulting in death within hours.
On the other hand, the serious condition sets in within a few days and "a diabetic who has been well educated about his disease has time to prevent severe ketoacidosis."
Patients' advocates push back against Quebec's plan to partially close several ERs

COVID-19: Wastewater screening a powerful tool, despite imprecision, researchers say