[ad_1]

A 30-year-old man has been sentenced to life in prison for murdering his partner in their Dublin home last year.
Gavin Murphy attacked and stabbed Jennifer Poole to death at her Melville Drive home in Finglas on April 17 last year.
The 24-year-old mother of two young children was stabbed seven times and was later pronounced dead at hospital.
Murphy, of Coultry Drive in Ballymun, admitted to the crime and pleaded guilty to murder.
She has a history of violence against women and previously served two years in jail for attacking a former partner and her mother with a knife in 2015.
Judge Paul Byrnes called this another case of a violent attack by a partner on a young woman and sentenced Murphy to a mandatory life sentence.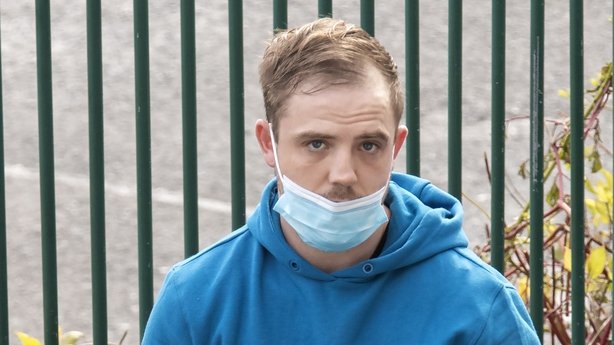 Murphy was in a relationship with Mrs. Poole less than a year before he killed her. They met in May 2020 and he moved into his house on Melville Drive in Finglas.
Mrs. Poole had two young children, a seven-year-old girl and a four-year-old boy. She was a caregiver who worked at the Beneavin Nursing Home.
Friends noticed injuries
However, friends and family noted injuries to Mrs Poole's face and body and although she made "charitable" excuses, her family was deeply suspicious. The day before she died, she asked her friend to take pictures of her injuries.
On April 17, 2021, Mrs. Poole's neighbor and friend, Danielle Tuffy, heard banging and noises coming from her house when Murphy was in it.
He had stayed at his uncle's house that night, but came back to take a shower. Mrs. Tuffy warned Mrs. Poole not to come back, but she came back and left her young child in the car.
Mrs. Tuffy then heard Mrs. Poole yell "please don't do this", and pulled her son out of the car. She put him and her son in a bedroom and told them not to move before going to Jennifer's house. Her son also heard her mother's cry for help.
Mrs. Tuffy asked Mrs. Poole for help when she was at the front door and yelled at her in a loud voice to "kick the door in", but she was unable to do so.
Ms. Tuffy said she then saw her friend "slumped against the wall" and Murphy with a kitchen knife in her right hand held to the side of Jennifer's neck. She then wiped him down with a bath towel, got to the front door and told Mrs. Tuffy to kick the door down.
She said that it looked very strange and told him that she couldn't kick it. She then told him to fuck off and, without opening the door, she walked to the back of the apartment, jumped off the balcony and away from her.
Gardaí arrived and broke down the door, but Mrs. Poole was pronounced dead in hospital at 2:55 pm that afternoon.
Victim received seven stab wounds
She had been stabbed seven times in the front and back in the lungs and ribs, with "considerable force", sustaining wounds up to 8cm deep.
Murphy has a history of violence against women and was previously jailed for two years for assaulting a previous partner and her mother.
He told Gardaí before he was arrested that Mrs Poole had pointed a knife at him and he "blanked out" but that it was the knife that made him react the way he did.
However, Detective Chief Superintendent Finbar Murphy later said that there was no evidence of this and that there was only one victim in this case and that was Jennifer Poole.
Mrs Poole's brother, David, told the court that Jennifer was an adoring mother who loved her children unconditionally.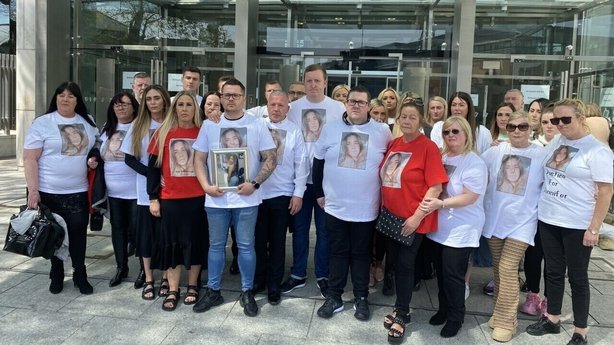 He said they still live in fear and have nightmares about the things they witnessed while Murphy was with his mother.
"They go to school, but they can't bring home Mother's Day cards or Easter cards for their mom. They don't deserve it," she said.
Poole said they keep asking when he will return, but the real impact of this crime, which has changed their lives forever, hasn't hit them yet.
"No child should have to witness or go through what happened," he said.
Ms Poole's other brother, Jason, also made a victim impact statement, saying that Jennifer was murdered by a man she said she no longer loved and that her life was taken in the most horrendous of circumstances, which they couldn't understand.
Gardaí subsequently called on other victims of domestic violence to contact them, warning abusers that their behavior was "unacceptable, abhorrent and toxic".
Detective Chief Superintendent Murphy also said the case was a stark reminder that "we have a problem" in Ireland with domestic violence and abuse.

[ad_2]

Reference-www.rte.ie