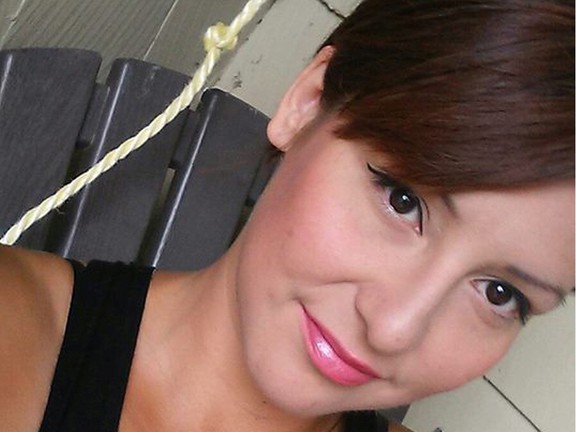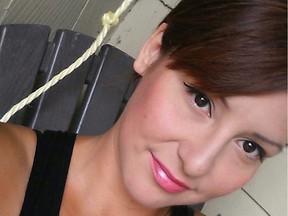 Article content
A few simple screening questions could be added to inmate assessment forms to help prevent self-harm incidents at the South West Detention Center, the inquest into the death of Delilah Blair heard from a veteran forensic psychiatrist Thursday.
Article content
Dr. William Komer, who first started working at the former Windsor Jail in 2006 and still works frequently at the South West Detention Center, testified he had performed a psychiatric assessment of Blair in April 2017 to determine her fitness to stand trial and later treated her as a psychiatrist at the detention center.
Delilah Blair, a Cree mother of four, was 30 when she was found unresponsive in her cell at the South West Detention Center on May 21, 2017 with a ligature around her neck. The inquest into her death de ella, held at the Holiday Inn in Windsor, will answer how she died, and a jury is also expected to make recommendations to prevent similar deaths in the future.
Komer testified that he completed a fitness for trial assessment of Blair and wrote in an April 23, 2017 report that Blair was experiencing mental health challenges and recommended further observation. Komer also worked with Blair on her medications to make changes in her medication.
Article content
On a subsequent court date Blair's condition had improved and she was fit, according to a court transcript, and at that point she was eager to be sentenced, the jury heard.
Blair had previously entered a guilty plea to a charge of robbery and was awaiting sentencing at the time of her death.
As a psychiatrist for more than 30 years, Komer offered some changes to admission screening forms he said could help build relationships and trust between people in custody and those responsible for their care.
Including a question on the inmate screening form asking not only whether someone had thoughts of suicide, but whether they would tell a health-care provider if they developed those thoughts.
He also suggested telling inmates they would consistently be asked about whether they had thoughts of self harm, in order to build trust and make it clear there is help available. Asked if this could help prevent deaths, Komer said he believed it could.
Article content
He also suggested more communication, subject to privacy concerns, between the courts and jails — for instance, if an individual with mental health issues had a high-stress court appearance, communicating that information to correctional officers after court could help prevent problems.
The goal is to "empower" people in custody to tell someone if their mental health takes a turn, Komer said. I have added that suicide often happens without warning, and people can initially seem to be "better," or calm, beforehand.
Komer also suggested a study of the in-custody population at the South West Detention Center on the prevalence of self-harm thoughts and whether they would or had ever told a staff member.
The jury also heard from correctional officer Denis Dupuis, one of two officers staffing Blair's unit the night she died.
Article content
Dupuis testified to a conversation he had with Blair early in the night about the television remote, and said that while originally "belligerent," she calmed and seemed "content" after the remote was returned. Video evidence showed her dancing, later skipping, eventually pacing the unit's day room.
Jury hears from expert, unit mate on third day of detention center inquest

'I knew something was wrong:' Jury hears from Blair's mother as inquest continues

Inquest into death of Delilah Blair at South West Detention Center begins
Dupuis' notes from that night, presented to the jury, also reflect that he had a conversation with Blair when she was concerned she wasn't going to get her medication, or the "proper" medication, Dupuis wrote. He said in testimony that concern wasn't uncommon among inmates, and medication was usually dispensed around 8:30 pm Blair was found unresponsive at 8 pm
Another witness, Dr. Ryan Carlini, is the general physician at the South West Detention Center, and testified to health care-related practices at the detention center.
The five-member jury was reduced to four members Thursday as one member, who had been acting as the jury foreperson, was released from their duties.
The inquiry is expected to continue Friday and next week.