Scientists caution against abandoning social distancing this holiday season, as a new survey finds that nearly half of Canadians plan to ditch some of the fundamentals.

A Leger poll suggests that 45 percent of Canadians and 50 percent of Americans agree to hugs, kisses and holding hands in the coming weeks.
However, that would only give the virus that causes COVID-19 more opportunities to spread, Cynthia Carr, a Winnipeg epidemiologist, told Global News this week.
"We absolutely shouldn't throw any of our layers of protection out the window," Carr said. In European countries, it is not surprising at all, because what we have done is I have gotten rid of many of the strict social distancing measures.
"We go into the coldest climate, the indoor climate where we are again at that higher risk," he said, adding that there is a higher risk if you are surrounded by a higher proportion of unvaccinated people. "There are more people together indoors in recirculated air, so now is not the time to give up those layers of protection."
Trend stories
COVID-19 rules tighten as the UK, Germany and Italy report the first cases of the Omicron variant

Canada cracks down on the Omicron COVID-19 variant. Experts say it's likely 'already here'
Read more:
Nearly half of Canadians will eliminate social distancing at Christmas holidays, survey finds
Microbiologist Jason Tetro, or The Germ Guy as he is known, was not a fan of the handshake even before COVID-19 appeared, opting to bump his elbows and fists.
The risk of contracting something through the transfer of bodily fluids by touching someone's hands extends up to 90 minutes if there is moisture, Tetro said.
"We touch our faces about 16 times an hour, even without realizing it. We don't even realize we're doing it, "Tetro told 680 CJOB this week.
"If you are absolutely and completely sure of your hands, then put them out there to shake, but are you completely sure of the other person?" he said. "Can you be absolutely sure that person didn't pick their nose right before saying, 'Hey, how's it going?'"
Tetro chooses to use "namaste" with folded hands as a way to greet someone with respect, he said.
– with files from Brittany Greenslade and Joe Scarpelli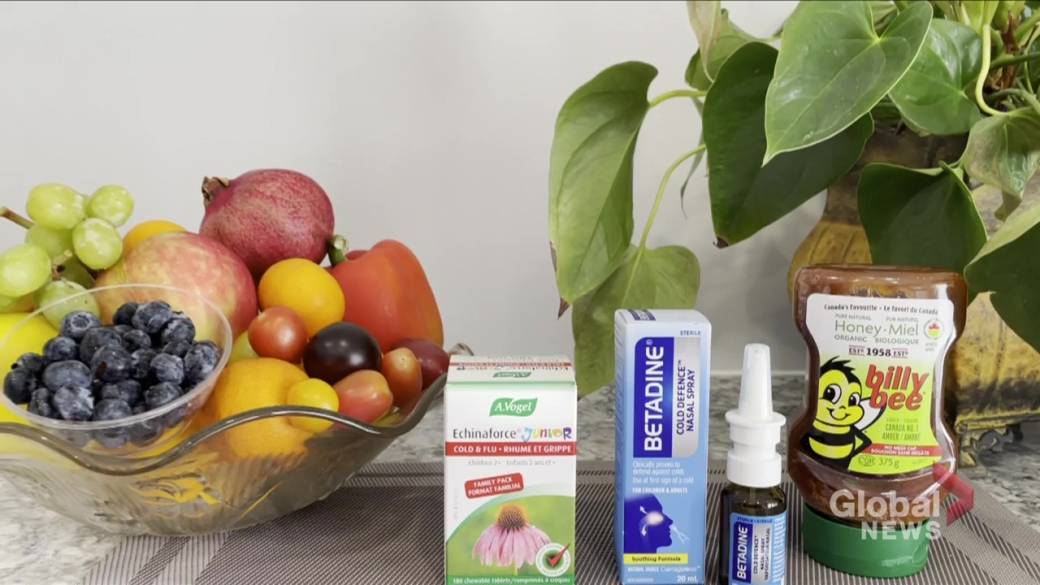 Keeping Your Child Healthy This Cold and Flu Season
See link »
© 2021 Global News, a division of Corus Entertainment Inc.


Reference-globalnews.ca