While many provinces are incentivizing people to switch to pollution-free cars, Saskatchewan has positioned itself as an outlier by imposing a new $ 150 fee for all electric vehicle users.
The tariff went into effect on October 1 and is intended to ensure that electric vehicle users pay their fair share for road use. The move was ridiculed by environmental advocates, who say it will discourage the switch to electric vehicles. However, the government streamlined the measure by noting that drivers of gasoline vehicles already contribute to the maintenance of roads and highways through gasoline taxes that go to different levels of government, including the province.
Meanwhile, the city of Vancouver tried to take the opposite approach. The city council this week debated a proposal for a Climate Emergency Parking Program, which would have charged a pollution fee on high-emission vehicles purchased after 2023. The motion was rejected. But had it passed, fees for large issuers would have ranged from $ 500 to $ 1,000 per year, and owners of SUVs and other large cars would have to pay the higher end of the charge. No decision had been made on the program before the deadline.
Vancouver's plan was designed to encourage those thinking of buying a new vehicle to opt for an electric or hybrid vehicle, and other provincial and federal programs offer similar incentives. The federal government offers a rebate of $ 2,500 to $ 5,000 for those who buy electric vehicles; Nova Scotia put together its Electric Vehicle Rebate Program with similar rebates last spring; and Prince Edward Island offers a host of benefits for electric vehicle owners, including vehicle and charger rebates and exemptions from registration fees. Saskatchewan does not have incentive programs at this time.
The transition to electric cars is seen as an essential step towards meeting the Paris Agreement goal of limiting global warming to 1.5 C. It is important especially in Canada, where cars emit, on average, more than 60 tons of pollution. climate (tCO2) during its useful life, as much as possible. in the world, along with the US.
While $ 150 isn't a huge price for many electric vehicle owners, it's a move that Joel Bruneau, a professor of economics at the University of Saskatchewan, says sends a strong negative message to anyone who may be considering a new electric vehicle. In September, there were only 611 EVs registered in the province, compared to British Columbia, where there were 54,000 registered in April.
What people are reading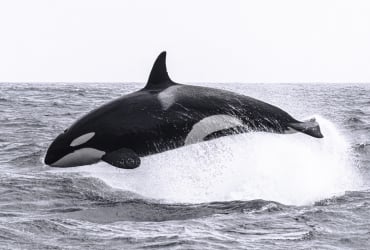 Taking into account the population difference, Saskatchewan has about six percent of the electric vehicles that BC has. The low numbers of electric vehicles in the province mean that only about $ 90,000 per year would be made from the electric vehicle program, which Bruneau said would likely not cover the cost of the new program.
Finance Minister Donna Harpauer said the tax makes electric vehicle owners pay a more "comparable" rate to their gasoline counterparts, as they do not have to pay fuel taxes.
"Electric passenger vehicles are being purchased in increasing numbers in Canada and around the world," he said.
"These vehicles contribute to the wear and tear of provincial roads, but because they do not consume traditional fossil fuels, their registered owners do not contribute to road maintenance through the provincial fuel tax."
There has been a significant backlash from both electric vehicle users and environmental groups, who have started campaigns to express their opposition to the new tariff.
Since the announcement of the fee, there has been a significant backlash from both #EV users and environmental groups, who have started campaigns to voice their opposition. #saskpoli
More recently, a nonprofit called the Small Change Fund announced Wednesday that it is spearheading a campaign for the month of October in which it will reimburse drivers who must pay the fee through their insurance office. Although all electric vehicle drivers can apply for a refund, the idea is that the money is donated to environmental organizations and climate change groups by the individual.
"I don't think … the intention of this campaign is to provide financial aid to the wealthiest," Bruneau said.
"We've seen people do this in other cases, where you get something out of a court challenge and then you just invest it in some charity or some program."
An ironic group, Saskatchewanians for Sidewalk Sustenance (SSS), formed in response to the fee earlier this month. He campaigned on billboards and on the radio using satirical stories of walkers in size 9 shoes littering the pavement, demanding that all users pay a just and much needed "sidewalk tax."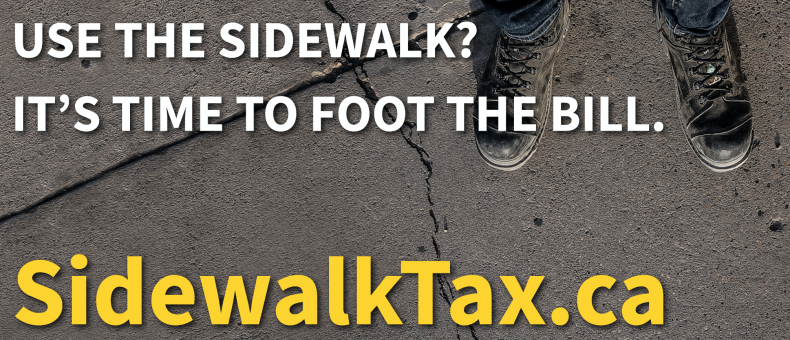 That same group is involved in the rebate campaign and hopes the attention will spur their request: delay the EV tax at least until there are more EVs on the road in Saskatchewan.
Other places have postponed taxes until more people drive electric, including New South Wales in Australia, which expects 30 percent of car sales to be electric before adding more levies.
The group targets California, which instituted a similar tax once 1.3 percent of registered light vehicles were electric vehicles. Saskatchewan needs to hit 10,500 EVs to get there.
"At 1.3 percent, we will see more electric vehicles powered by more types of people, which will increase their appeal," the SSS website reads.
"Sales growth will boost our automotive, infrastructure and related industries, environmental benefits will grow, and the drive toward a healthier future will have begun."
Given that transportation is among the top three sectors behind emissions in the province (after oil, gas and electricity generation), encouraging the use of electric vehicles is key, said Allyson Brady, executive director of the Environmental Society. from Saskatchewan.
She said discouraging the use of electric vehicles is also not good for the economy, as Saskatchewan has the ability to make money from developing electric vehicles.
"Rather than support the global transition to cleaner transportation options, the Saskatchewan government implemented a punitive tax on electric vehicles," he said.
"… I've spoken with dozens of EV owners who are willing to pay their fair share for road maintenance, but the problem with this tax is that it was designed to discourage the adoption of EVs in Saskatchewan."
Reference-www.nationalobserver.com