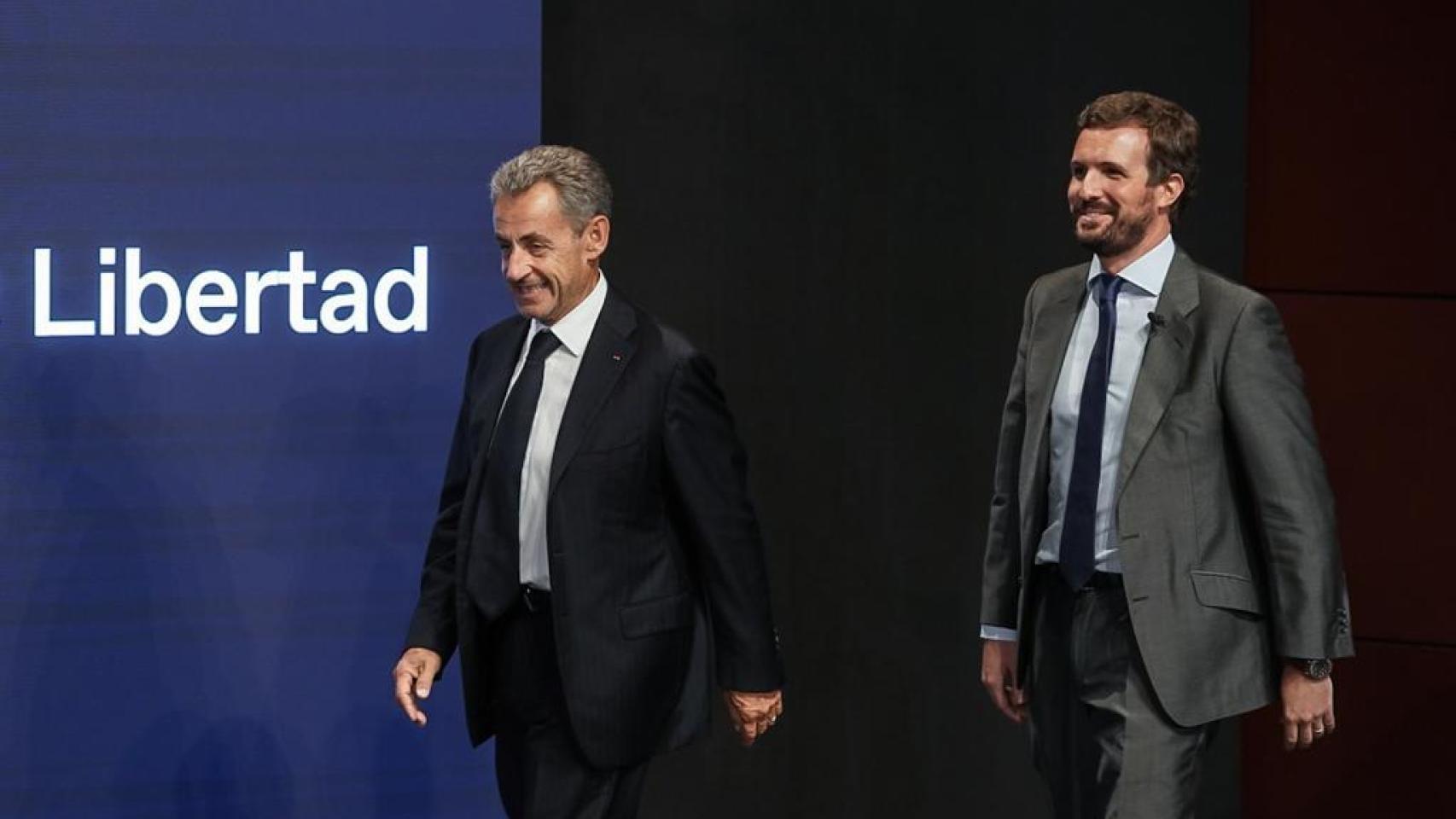 The former president of France, Nicolas sarkozy, monopolized all the lights of the national convention of the PP as it passed through Madrid this Wednesday. In a dialogue with Pablo Casado, with whom he entered the auditorium of the Reina Sofía Museum in the middle of a cloud of cameras after noon, Sarkozy began talking about his relationship with Spain since his days as French Minister of the Interior, before his arrival at the Elíseo Palace in 2007 .
And he did so by focusing on the fight against ETA, since, he said, at first they even told him that the terrorist gang – "the one that has killed the most people in Europe" he stressed – was a "Spanish problem." A postulate that he categorically rejected, stating with emphasis that he, between "cowards and murderers" and "Spanish democracy" had no doubt that "the Republic" would always be on the side of the latter.
Following the thread, Sarkozy warned the European Union (EU) that it cannot adopt the same attitude about Catalan separatism, since, he affirmed, "it is not a problem only Spanish" since, he affirmed, Europe would "pay the price" of the "destruction" of our country. And this is because, argued the former French head of state, a contagion effect could occur given that "elsewhere there are secessionist tendencies", among which he cited France and Belgium themselves as an example. Some statements that provoked the ovation of those present, among them the mayor of Madrid, José Luis Martínez-Almeida, his predecessor José María Álvarez del Manzano or the former president of Madrid, Esperanza Aguirre.
Follow the topics that interest you
Reference-www.elespanol.com