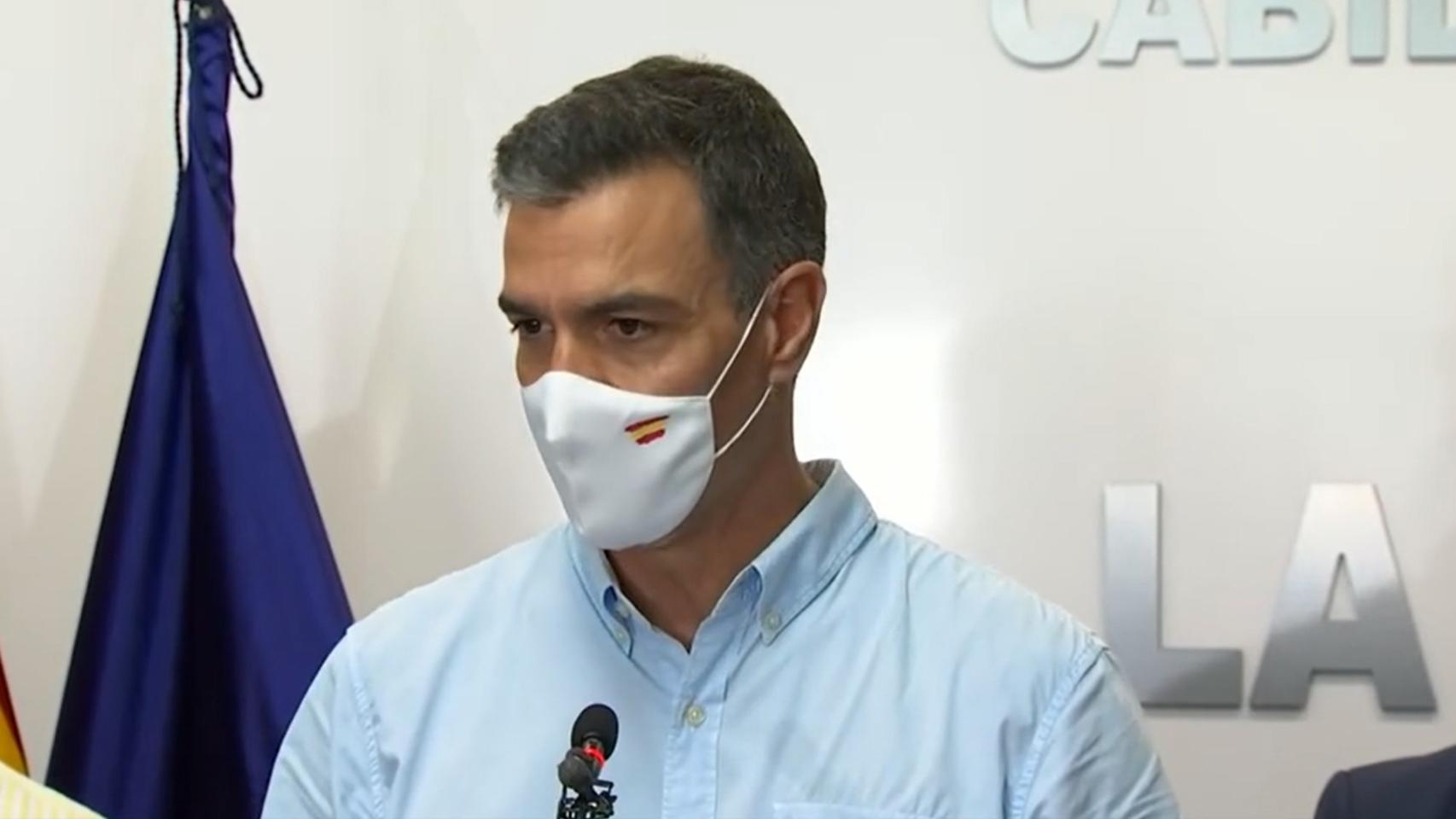 The president of the Government, Pedro Sanchez, has confirmed that this afternoon he will leave La Palma, heading to the UN General Assembly in New York, and will return to the area as part of the official visit that will be carried out on Thursday King Felipe VI. On Friday he will also remain in the archipelago.
On the Canary Island, where he appeared before the media, he also recalled that "the emergency continues" after the eruption of the Cumbre Vieja volcano.
Displaced to the area since Sunday afternoon after postponing the trip that he now plans to resume, the chief executive officer has reiterated that "the management of the crisis will not end when the lava reaches the sea", but will end "when the island regains its normality ".
[La última hora sobre el volcán, aquí]
For this, as Sánchez anticipated yesterday, the regional government will have at its disposal "all the resources of the State".
Likewise, it has called for calm to the palm tree society, after the deployment of troops from the Armed Forces.
Mariano Hernández, president of the Cabildo de La Palma, has insisted on the need to "guarantee security" in the territory devastated by the lava and its surroundings. "The area is far from safe, as was demonstrated yesterday with the opening of a new mouth, so we ask that people not move around the island," he said.
For its part, Ángel Víctor Torres, President of the Canary Islands, has confirmed that he has held a meeting this morning at European level to inquire about the Solidarity Funds, after this Monday the president of the European Commission, Ursula von der Leyen offered "additional" European help, "if necessary", to La Palma. After the King's visit this Thursday – the airspace is still open – on Friday, the Executive of the archipelago will hold an Extraordinary Monographic Council about the eruption and its consequences.
We are with all the people in the Canary Islands before the eruption of the volcano in #LaPalma.
The EU has activated @CopernicusEU to follow up on the situation.
We are in contact with the Spanish authorities to provide additional support if necessary. https://t.co/EMPSoZQqY0

– Ursula von der Leyen (@vonderleyen) September 20, 2021
Follow the topics that interest you


Reference-www.elespanol.com