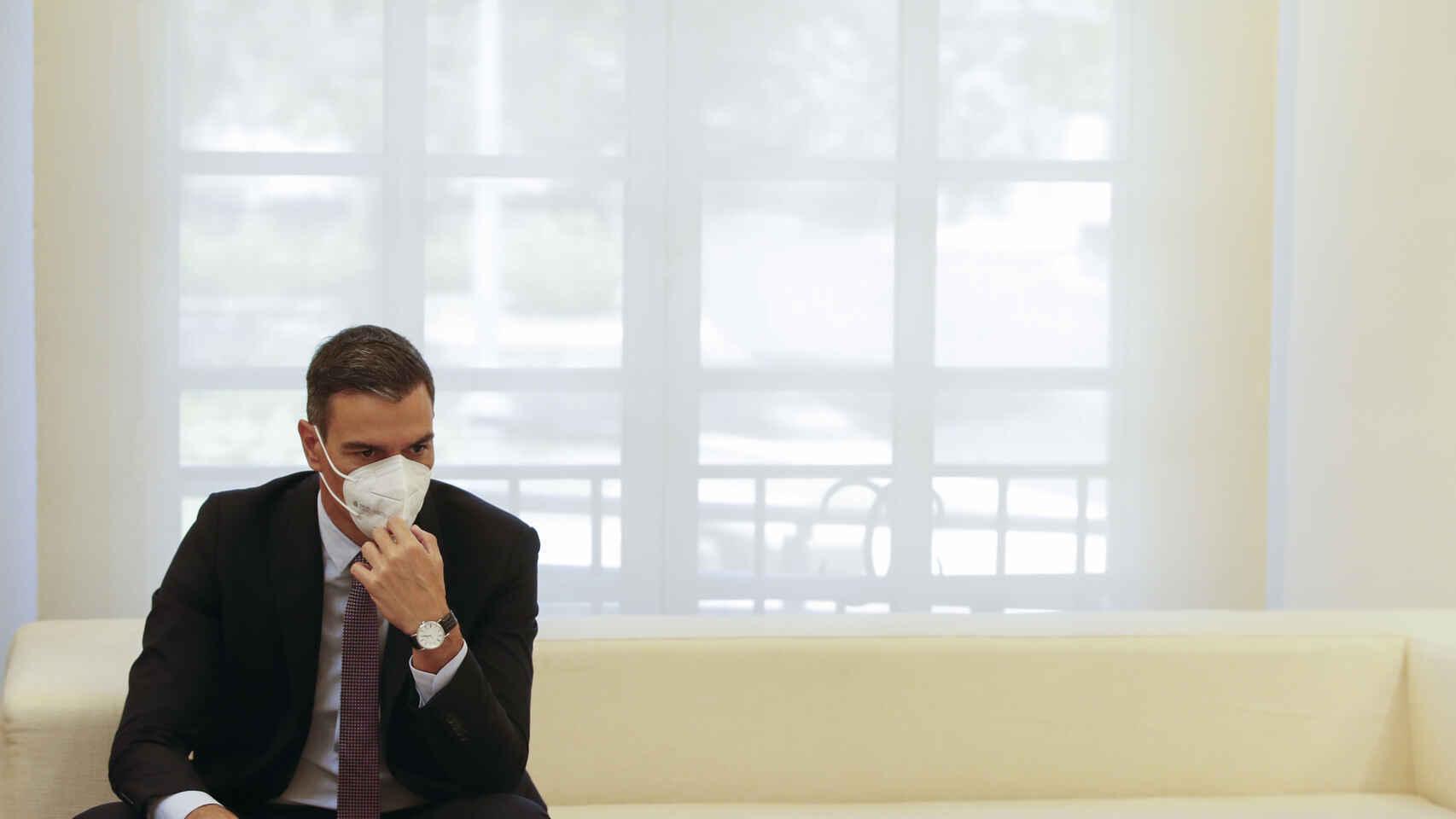 The President of the Government, Pedro Sánchez, has avoided this Wednesday to respond if he knew the entrance of the leader of the Polisario Front, Brahim Ghali, in Spain. "The government did what it had to. He did it as he should, according to the law", he has expressed from New York, where he is to attend the UN General Assembly.
"It must be remembered that there was a humanitarian request to save the life of a person who was about to die. And there was a humanitarian response," Sánchez said in an appearance before the media from the North American city.
On April 18, the Saharawi leader arrived at the Zaragoza military base in a plane from Algeria. The decision of the Spanish Executive to hide these facts from the Moroccan monarchy led to a major diplomatic crisis and the biggest avalanche of immigrants on Ceuta, in which about 10,000 people crossed the border just 24 hours later.
Laya imputation
The responsibilities that the reception of the polisario leader could entail are already in the hands of Justice. The judge investigating the entry of Ghali has cited this week as investigated in the case to Arancha González Laya, the one who was Foreign Minister while this episode took place. When Sánchez remodeled his cabinet last July, Laya was one of those fired.
The until then minister would have given, in the first instance, the order to welcome the polisario leader, supposedly surreptitiously and without him presenting any type of documentation. The Saharawi president arrived at a hospital in Logroño with a false identity after entering the country through the Zaragoza air base.
Questioned by the judge number two of Laya, a few days before the summons was known as investigated by the former Foreign Minister, he assured that the order had been received directly from his superior -the minister- and He added that the Government "is not a kingdom of taifa", suggesting the decision was known in the highest instances of the Palacio de la Moncloa.
Follow the topics that interest you
Reference-www.elespanol.com