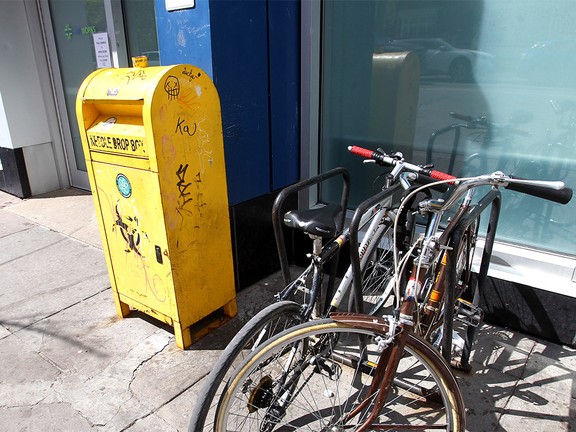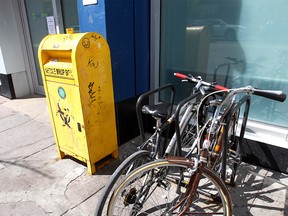 article content
Alberta government says Safeworks safe drinking site at Sheldon Chumir Health Center will remain open until new sites are operational after it officially approached Calgary Drop-In Center to expand overdose prevention services within of the organization.
article content
The Drop-In Center announced last week that it had been approached by the provincial government to explore the opportunity to create a comprehensive recovery-oriented system that would include an overdose prevention site, withdrawal management services, transition and recovery and community support. Executive Director Sandra Clarkson said that if they receive all the necessary approvals in a timely manner, services could be available within six to nine months.
Last year, the province announced it would close the Safeworks site on the Beltline and replace it with two smaller locations. Eric Engler, press secretary for Associate Minister for Mental Health and Addictions Mike Ellis, told Postmedia this week that the site inside the Sheldon Chumir Health Center will remain open until the new sites are operational. Alpha House is also currently exploring the option of adding overdose prevention services.
article content
"There is no timeline yet in place for closing Sheldon Chumir SCS and no action has been taken to close it at this time," Engler said.
The province has committed to moving services to community organizations that help those struggling with addiction. Engler, pointing to a letter signed by community partners, said the commitment is in line with what organizations such as the Drop-In Center have requested.
However, several harm reduction advocates in the province say the decision to move services rather than expand them will do little to address the opioid crisis. Rebecca Saah, a public health sociologist at the University of Calgary, said the change is too small, too late and that the province should add services to Sheldon Chumir instead of trying to replace them.
article content
"Maybe it's positive, it's better than nothing. But, we should be opening overdose prevention sites in addition to the supervised drinking site; we should be expanding," Saah said. "I hope the program is successful. At the same time, I'm very cynical about whether it can be."
Saah said there has been reluctance from various levels of governments and community organizations to expand safe consumption measures.
Petra Schulz, co-founder of Moms Stop The Harm, said she supports decentralizing services in Calgary and adding supports where clients already are, but said that should be done in addition to the Safeworks site, not instead of it.
"We should be adding capacity, not taking capacity away," Schulz said. "I strongly object and am deeply concerned. In fact, I'm scared about the closure of Safeworks."
article content
Shulz said that people who use safe consumer sites have often been stigmatized when trying to access other areas of health care and that shutting down those sites cuts the relationships that have been built. He also noted that while a large number of the people who use the consumer sites are homeless, there are customers who come from all walks of life and some who go to Sheldon Chumir may be left out of the other sites.
Alberta has seen a sharp increase in drug intoxications in recent years, coinciding with the COVID-19 pandemic. A total of 113 Albertans died from drug poisoning in April, down from the peak of 175 deaths in November. However, that number is still slightly higher than the 108 deaths in April 2021 and the 80 in April 2020.
Euan Thomson of Every and Every: Businesses for Harm Reduction said that if the new sites in Calgary are only accessible to clients of the organizations, then they will not adequately address the opioid crisis.
"We absolutely need low-barrier or zero-barrier services," Thomson said.