Andreas Perez. Marcos Garrido. Hugo Millán. Dean Berta Viñales. They all had a common dream: to one day be world champions of motorcycling. They ran for it. They had been doing it almost since they could remember. Everything disappeared when the tragedy crossed with everyone in the same way and they lost their lives in a circuit. None were over 15 years old.
Last Saturday the world of motorcycling was mourned by the death of young Dean Berta (Palau-Saverdera, 2006). Cousin of the pilots Maverick e Isaac Viñales, the engine and the adrenaline of the competition ran through his veins. His illusion was set on that racing weekend in Jerez from the category of Supersport 300 of the World Superbike, but in the first of them he fell, he was thrown in the middle of the track and was run over by several pilots, colleagues, who were coming from behind.
History was repeating itself. Andreas Pérez (Mollet del Vallés, 2003) died in the same conditions in 2018. He had not yet turned 15 and was running the World Junior Moto3. Died in Montmeló.
In 2019 it was Marcos Garrido (Rota, 2004), who ran in the same category as Dean Berta in the Andalusian Championship. He also lost his life at the Jerez circuit when he was only 14 years old.
Spanish motorcycling had not yet recovered from its previous tragedy when what happened last Saturday. Hugo Millán (Huelva, 2006) was also 14 years old when in July he died in another tragic accident in Motorland Aragon. Competed in the European Talent Cup (for pilots between 12 and 17 years old) and was friends with Dean Berta.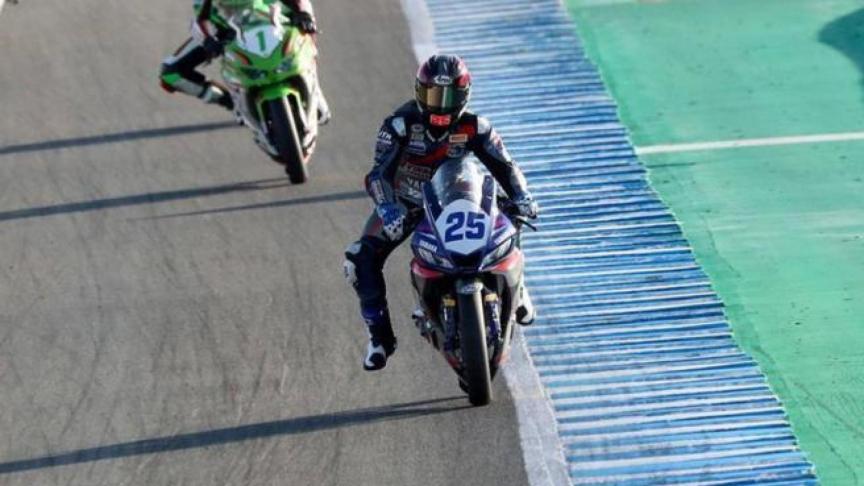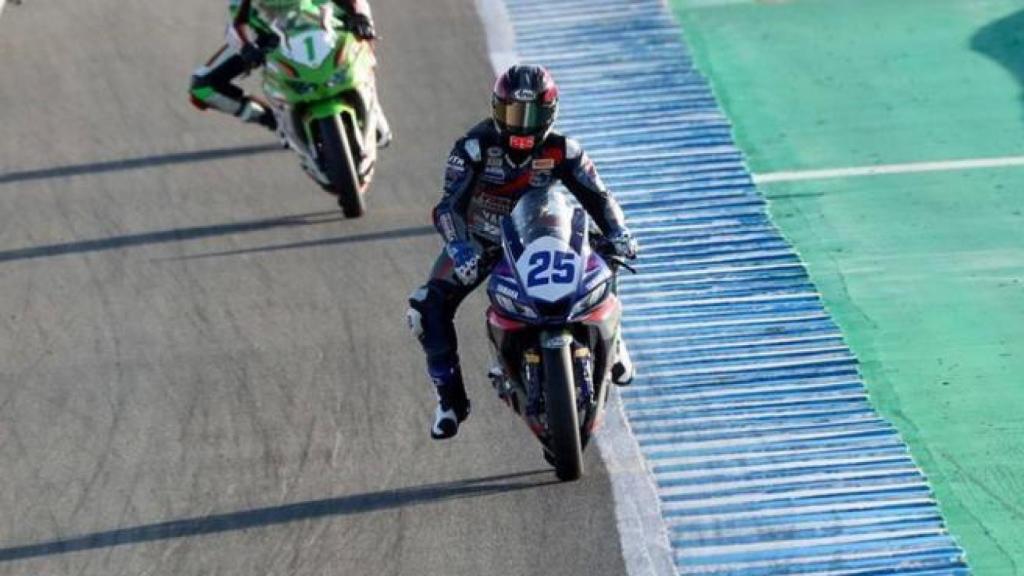 His four deaths in just three years have shaken the engine in Spain hard. It is difficult to recover from tragedies like this, which leave a deep pain in all the workers of these competitions and mark pilots of the same age or older.
I refuse to run for lack of respect for human life
Michel Fabrizio, An experienced rider who raced in MotoGP, at 37 he participated in the championship in which Dean Berta Viñales did. He was twice the age of him and several dozen of his rivals. After witnessing Jerez, he decided that it was time to withdraw as a protest: "I refuse to run due to the lack of respect for human life," he said in a forceful letter in which, unfortunately, he put the focus of blame on the champion Marc Márquez.
The Italian came to say in his letter that the number of children is a danger, because at 15 they still are, competing in categories in which 250 or 300cc motorcycles and about 140 kilos are handled. Charged against the International Federation (FIM) for allowing this and cited precisely the championships in which the aforementioned riders lost their lives: "In motorcycling there has been a massacre lately," he denounced.
Solutions are sought
Something has to change. In statements to The country, Manuel Casado, president of the Royal Motorcyclist Federation of Spain (RFME), recognized that solutions are being sought together with the FMI and Dorna such as increasing the minimum age to compete or reducing the number of pilots on the grid (in Supersport 300 there are a total of 42 pilots).
The situation has worsened since in 2019, after the death of Marcos Garrido, this newspaper contacted the RFME to discuss the danger of letting such young pilots compete: "During their sporting career they progress in displacement based on their abilities and age range. All motorcycling activity is seen as a training process from the lower categories and that is staggered from logic to reaching motorcycles with a larger displacement, "they explained more than two years ago.
Children have dreams and theirs were motorcycles. Did you know the risk involved in these disciplines? Of course they are, they are the first to do so since they have been competing all their lives. Hugo started with five years, Andreas got on a motorcycle with three and Marcos did it with two like Dean Berta.
Dangerousness has always been there. They know it and their parents know it. The problem is that, in favor of the show, with identical bikes and skills among the competitors and high numbers of riders in the races, more risks are taken and these are leaving victims.
[Más información: Muere el piloto español Dean Berta Viñales, primo de Maverick, en un accidente en Jerez]
Follow the topics that interest you
Reference-www.elespanol.com