Article content
An Essex man who set fire to a Tecumseh restaurant in 2020 was sentenced to a 1,000-day prison term.
Article content
Joseph Hanlon was convicted of arson in the Ontario Court of Justice last week for the March 2, 2020 fire at the Wineology store in Green Valley Plaza at 13300 Tecumseh Rd. E. The business was vacant at the time that firefighters responded to the fire at 5:30 a.m. M.
That fire call came less than two weeks after the original Wineology Bar & Restaurant in Windsor's Old Walkerville neighborhood was destroyed in a $ 700,000 fire on February 20, 2020. Police and fire investigators determined that the city fire was accidental, since it started in the escape. System in the kitchen.
Both Wineology outlets have since reopened.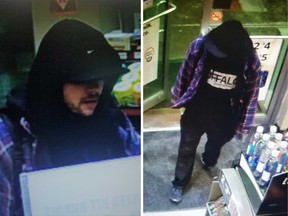 Hanlon, 30 at the time of his arrest, was sentenced to two years and nine months for the arson. Three other charges were dropped, including one for breaking and entering. The judge granted him a credit of 432 days for the 288 days he spent in custody before sentencing, with a balance of 568 days to serve.
Article content
Morning fire destroys Wineology in Walkerville

The enology in Tecumseh burns

Arson suspect arrested after fire at Wineology in Tecumseh
After the Ontario Fire Marshal's office investigated the Tecumseh fire and ruled that it was deliberately set, the Essex County OPP criminal unit made public surveillance camera footage of a male "person of interest." An arrest of Hanlon followed, who was described as having had previous encounters with police in connection with raids, stolen property and vehicle theft.
The Wineology in Walkerville, known for its rustic decor and large communal tables, opened at 1646 Wyandotte St. E. in 2014, with other locations to follow in Tecumseh, Kingsville, and Kitchener. After the second fire in less than two weeks at two of its locations, Wineology owners took to social media at the time to express their dismay at the losses.


Reference-windsorstar.com