The No. 5 seeded Rebels beat the No. 8 Walnut Grove Gators in Friday's semifinals, while the No. 7 Thunderbirds downed the No. 3 Vancouver College Fighting Irish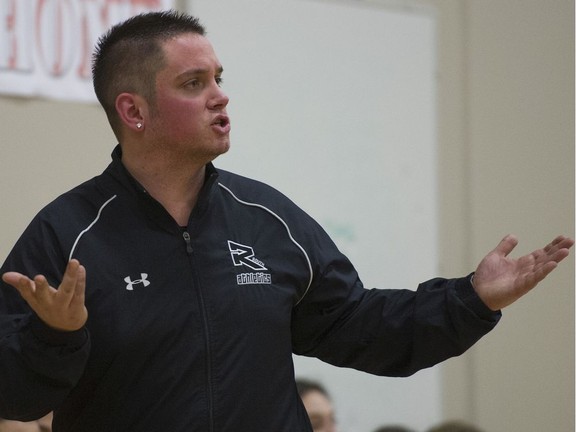 Article content
The No. 5 seeded Burnaby South Rebels and No. 7 Semiahmoo Thunderbirds will meet Saturday in the high school Quad A boys basketball provincial championship at the Langley Events Centre.
Article content
The 8:15 pm contest is a rematch of the 2018 championship game, which Burnaby South won 80-72. The Rebels are the reigning champions as well, having won the 2020 with a 70-58 decision over the Kelowna Owls. There were no provinces last season due to COVID-19 restrictions.
On Friday, Semiahmoo downed the No. 3 Vancouver College Fighting Irish 93-91 in the semifinals. The Thunderbirds were up 28-13 after the first quarter and 46-33 at the intermission.
Semiahmoo shot 61.5 per cent (40-of-65) from the floor and had five players finish with at least two assists on the night. They did turn the ball over 22 times, compared to just nine turnovers by Vancouver College.
Forward Cole Bekkering had 37 points for Semiahmoo, leading four Thunderbirds in double figures. He also grabbed 13 rebounds. Guard Torian Lee finished with 18 for the winners.
Article content
Guard Mikyle Malabuyoc had 35 points and guard Cole Cruz-Dumont put 21 for Vancouver College, who shot 45.2 per cent (38-of-84).
Meanwhile, the No. 5 Rebels outlasted the No. 7 Walnut Grove Gators of Langley 84-68 to move onto the final. Guard Jimmy Zaborniak had 29 points and forward Karan Aujla had 20 points. The two were members of the 2020 Burnaby South team.
The Rebels had four trouble Friday. Aujla was limited to 21 minutes.
Guard Kevin Kao put 24 points for Walnut Grove. Forward Dylan Senft supplied 22 points.
Ahead of the Quad A game, there's the Triple A final (6 pm) between top-seed St. Patrick and No. 2 Elgin Park, the Double A (3:45 pm) beween No. 2 Lambrick Park and No. 4 Westsyde and the Single A (1:30 pm) between No. 1 Unity Christian and No. 2 Glenlyon Norfolk.