[ad_1]

Article content
The city of Windsor and local Ukrainian Community on Thursday staged a rededication of the Holodomor monument located in Jackson Park.
Article content
Roughly 90 years ago, millions of Ukrainians died during the Holodomor — an engineered famine that has been recognized as genocide by the Canadian government.
The Ukrainian Canadian Congress Windsor Branch originally in 2005 paved the way for installation of a monument commemorating the tragedy. It is only one of four such memorial sites in Canada.
But in August, 2019, the city was forced to fence off the monument due to deterioration with major cracking in the granite base. Last year, the city began working on a repair process.
On Thursday a ceremony was held marking completion of the repair work that included Mayor Drew Dilkens, Leisha Nazarewich, president of the Ukrainian Canadian Congress Windsor Branch and Rev. Tom Hrywna of Sts. Vladimir and Olga Ukrainian Catholic Church.
"The Holodomor Monument recognized the tragedy of 1932-1933 in Soviet Ukraine when Stalin's policies resulted in the genocide of Ukrainians," Nazarewich said. "Ironically, today the monument stands as a reminder of Russia's continual war in Ukraine and Putin's attempt to destroy the spirit of Ukraine and its people."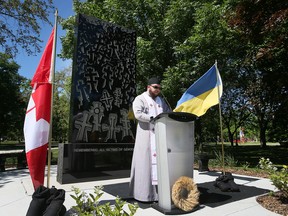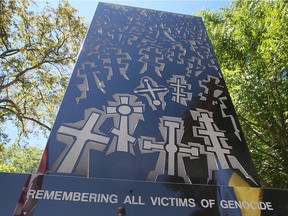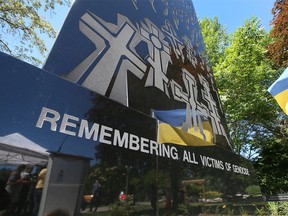 [ad_2]