Police have filed multiple charges following a drug bust Tuesday in the community of Bruno, Sask.

An RCMP report from Friday shares that RCMP officers from Humboldt, Sask., Were on patrol around 1:30 p.m. in Bruno when they noticed a suspicious parked vehicle.
Four occupants were found inside the vehicle, where police found a weapon in plain sight.
Read more:
2 women charged in Meadow Lake kidnapping investigation: RCMP
Officers began searching the vehicle and located 1.16 kilograms of suspected methamphetamine and nearly 38 grams of gamma-hydroxybutyrate (GHB), which is an illicit psychoactive substance.
The RCMP also seized drug trafficking paraphernalia, ammunition, brass fists, and pepper spray.
The four people who were arrested are 20-year-old Trinity McKenzie of Little Red River Cree Nation, Sask., 20-year-old Tyra Ratt of La Ronge, Sask., 54-year-old Victor Bairos of Saskatoon and 58- Lindsay Siemens of Saskatoon, of one year.
Read more:
Saskatchewan RCMP Still Searching for 4 Wanted Men on Human Trafficking Charges
McKenzie was arrested on orders from the Saskatoon police and will appear in court on September 20.
Ratt was also arrested on orders from the Saskatoon police. She will appear in court on September 20.
Siemens and Bairos are scheduled for their next court dates on November 22.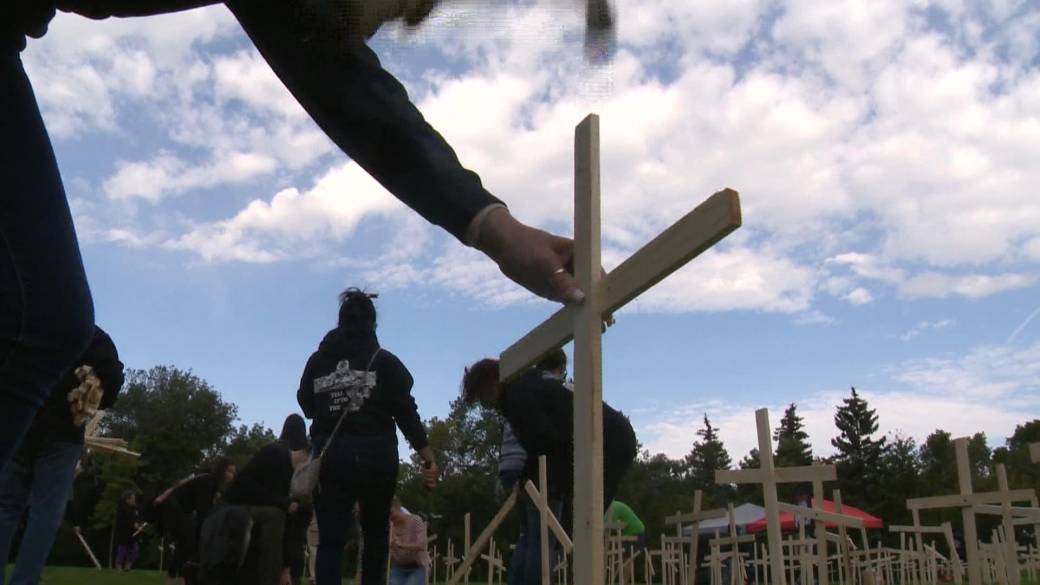 Saskatchewan Joins Moms Stop The Harm To End Stigma Behind Drug Overdoses
© 2021 Global News, a division of Corus Entertainment Inc.


Reference-globalnews.ca