Opinion: For families struggling during the pandemic, it can be a godsend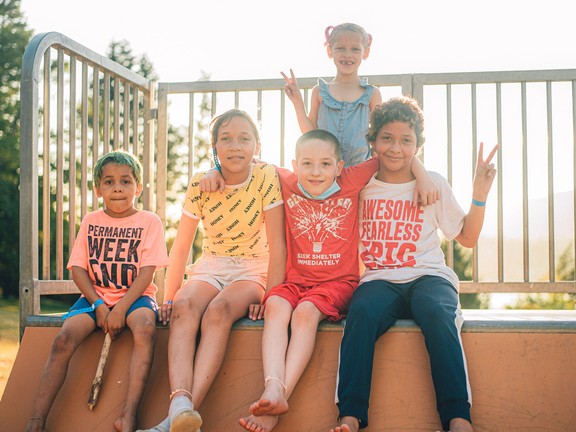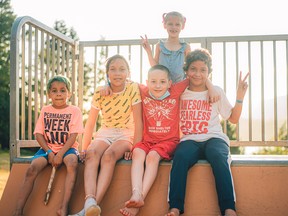 Article content
For low-income families facing inflation, being able to send their child to camp is a godsend. The pandemic brought increased struggles for families and children, including having summer camps cancelled two summers in a row. Yet a week at camp can be a transformative touchstone in a child's life, with fresh perspectives staying with children long after the week is over, potentially impacting families for generations.
Article content
COVID-19 presented profound challenges to our day-to-day lives. For parents who face low-income or poverty, the pandemic amplified the struggle to make ends meet, with tighter budgets and extra stress. Kids were then exposed to more vulnerable situations.
In under-housed and under-resourced neighbourhoods, families were cooped up with more people crammed into small spaces. Youth workers who usually checked in on these families were either laid off or couldn't go into homes when the pandemic first hit. This put some children in unsafe or abusive situations. Older siblings were also tasked with looking after younger ones, missing out on key pieces of their childhood that they often experienced at camp.
Especially now, parents are surviving in a state of heightened stress — from pandemic job losses and difficulties finding work, to living paycheque to paycheque, and inflation drastically increasing the cost of essential items like groceries and clothes. It directly impacts their ability to support their children — especially without having summer camp as a respite.
Article content
The pandemic also hit summer camps across Metro Vancouver hard. With no camps to run and no kids to prepare for, many had to lay off all their staff. Some have now sadly closed for good.
For camps that survived the pandemic, things look different and cost significantly more now. After navigating COVID restrictions and facing the financial effects of inflation, Union Gospel Mission has seen the cost of sending children to camp increase by nearly 30 per cent this summer. This comes as families are already feeling the financial squeeze after two long years — even those who'd previously been able to save to send their children to camp may no longer be able to this year.
We are seeing more families that we haven't seen before applying for camp sponsorships, largely due to the current high cost of living on the heels of the pandemic. Families who are in higher tax brackets — making more than $65,000 in annual income — are now reaching out for help for the first time. One or both parents either lost their job or were laid off during the pandemic and it's been challenging to make ends meet the last few years.
Article content
Yet these families need a week at camp, now more than ever! Camp can have long-term impacts that are foundational in breaking generational cycles of poverty.
When kids find a place where they belong, feel included, and are safe to truly be themselves, the ripple effects can carry into the rest of their lives. They'll know who they are, how they deserve to be treated, and learn to advocate for themselves.
A week at camp for their children gives parents a chance to breathe and even have a rare moment to themselves. They can be encouraged knowing that their child is having these life-changing experiences that they helped make possible.
Being in a place where you need to reach out for help for the first time can feel vulnerable, uncomfortable, or even shameful. But there's no shame in asking for support. It hasn't been easy for parents as they try to support their families. We try to go the extra mile to help make life-changing camp experiences like this possible, which kids may otherwise have gone without.
This one week a year can create resilience and have the power to sustain campers through growth and transition.
Rachael Allen is a spokesperson for Union Gospel Mission.