We are the most transparent state in the country: MKG
From Querétaro we send a clear message about transparency and accountability, assured the Governor.
During the presentation of the results of Declaration 5 of 5, Governor Mauricio Kuri González, affirmed that with this action, Querétaro becomes the most transparent state in the country and from this administration a clear message about transparency and accountability is sent to Nacional level.
He stated that, with this exercise, Queretans can have the confidence that there is an administration that has nothing to hide; in addition to the fact that the women and men who work in this government are worthy people, whose rule is to serve and never use citizens.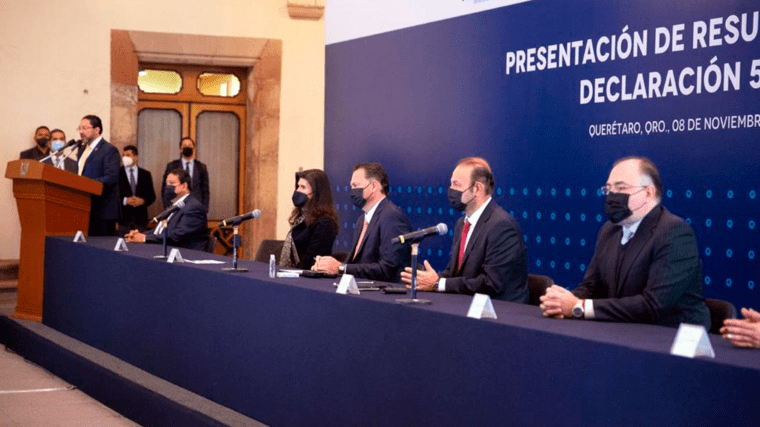 "Today's act positions us as the state with the most transparent cabinet in the country. It is important that citizens know how we arrived, but also, at the end of our government, how we are leaving; With this exercise, Queretans can have the confidence that we are an administration that has nothing to hide, nothing to hide, "he said.
The Queretaro president reiterated that transparency and accountability will always be one of the main hallmarks of his administration, since from the first minute he committed himself with the citizens to be a government open to scrutiny, criticism and the demands of the people. .
The secretary of the Comptroller's Office in the state, Oscar García González, stressed that with this action Querétaro advances to the next level, because in addition to being a national benchmark in healthy finances, clear and precise accountability, transparency and combating corruption, now It seeks to restore trust in the institutions through statement 5 of 5.
He explained that 481 people participated in this voluntary accountability exercise: a Governor, 32 Secretaries or heads of dependencies, 26 Undersecretaries or counterparts, 40 technical and private secretaries, and 382 Directors or counterparts; who presented their declaration of assets, interests, tax and criminal situation, in addition to an anti-doping test, where they had the support of the Autonomous University of Querétaro (UAQ), results that he said are available to Queretans through from the internet portal www.queretaro.gob.mx in the Declare 5 of 5 option.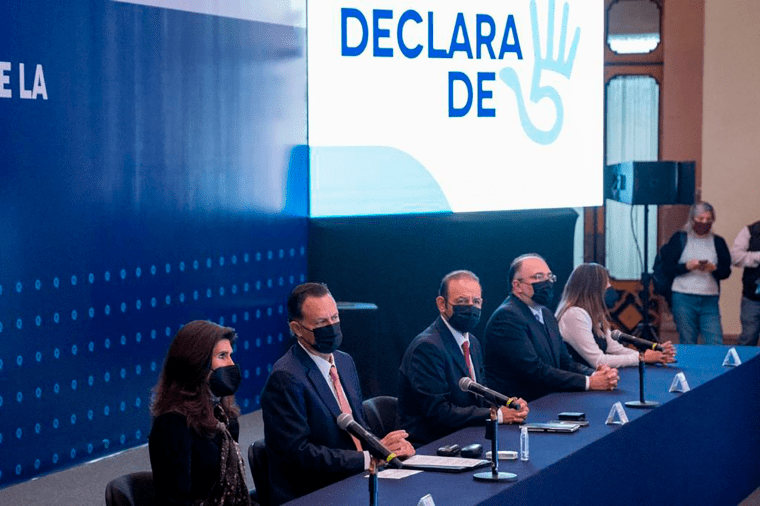 The presentation was attended by the president of the Superior Court of Justice, Mariela Ponce Villa; the Chief of Cabinet in the state, Rogelio Vega Vázquez Mellado; the Technical Secretary of the Comptroller's Office, Lucero Durán Arias; the president of the Coordinating Committee and Citizen Participation Committee of the State Anticorruption System, Héctor Manuel Rivadeneyra Díaz; the head of the Commission for Transparency, Access to Public Information and Protection of Personal Data of the State of Querétaro (INFOQRO), Javier Marra Olea; as well as state officials, and presidents of Chambers, Colleges and Associations.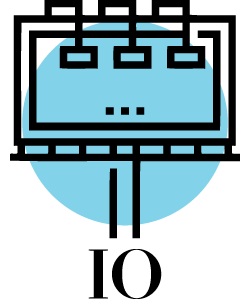 Official Information is a service of El Economista to contribute to the dissemination of information and communications from governments, municipalities and relevant public actors for citizens.


Reference-www.eleconomista.com.mx