Quebec's prime minister will introduce a bill to crack down on protests against the COVID-19 vaccine in front of hospitals and schools.

François Legault told reporters in the National Assembly that he will present the proposed legislation to his group on Wednesday and then to the provincial legislature on Thursday.
"It doesn't make sense," he said, referring to recent anti-vaccination protests.
Quebec's three main opposition parties said Wednesday that it is unacceptable for protesters to approach children in an attempt to influence them not to follow pandemic-related health orders and get vaccinated.
On Tuesday, the liberals' education critic said it had drafted its own bill and sent it to the justice minister.
Read more:
Quebec will not rule out law to ban anti-vaccine protests outside schools and hospitals
All three parties say they are willing to work with the government to pass the law quickly, and Liberal leader Dominique Anglade said they simply want the protesters to leave the children alone.
"Leave them alone," he said.
The bill comes after Legault said earlier this week that it was willing to use "whatever it takes" to prevent people from disrupting students attending school or health workers entering schools. hospitals.
Demonstrations against vaccination and other health orders designed to limit the spread of COVID-19 have unfolded across the country in recent weeks, including in Montreal.
Earlier this month, a small group of nurses protested the COVID-19 measures outside the McGill University Health Center. Anti-vaccine protests have also taken place outside schools in Montreal, including one in the far north of the city on Tuesday.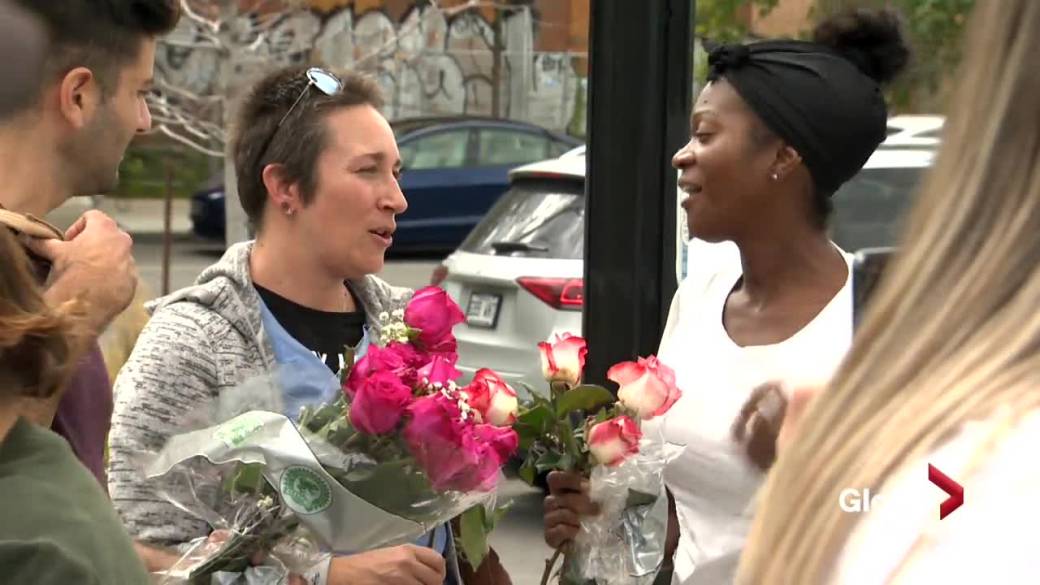 Small group of nurses protest against mandatory vaccinations outside Montreal hospital
–with files from The Canadian Press
See link »
© 2021 Global News, a division of Corus Entertainment Inc.


Reference-globalnews.ca