Montreal is taking on more responsibilities and a budget that relies primarily on property tax revenue is insufficient, says Montreal Mayor Valérie Plante.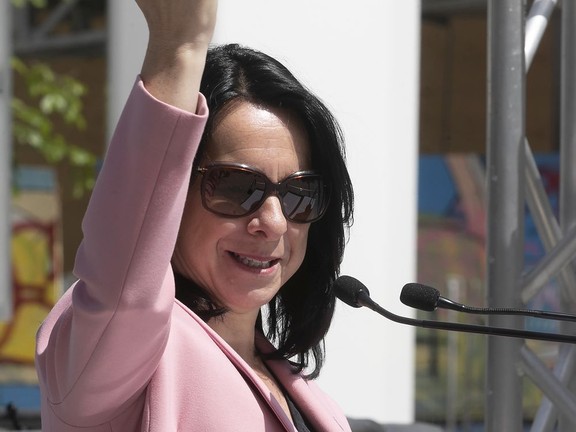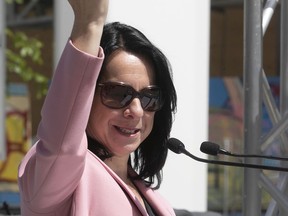 .
Montreal's mayor calls on the next provincial government to give the city urgent access to new sources of revenue, saying it lacks the means to carry out its responsibilities.
.
In a meeting with journalists on Monday, Valérie Plante outlined her demands to the parties in the upcoming provincial election campaign, which is expected to start before the end of the month. Her main point was that the city lacks the financial means to meet its obligations and she asked the province to share a portion of the provincial sales tax revenue it collects.
"We want fiscal equity with the province, not when the next fiscal pact with the cities is in two years, but now," Plante said. "To get there, I ask for a transitory fiscal agreement and that Montreal's financing be up to the responsibilities we assume."
Plante declined to quantify how much money the city lacks, but said that due to its special status, Montreal takes on more responsibilities in the areas of public safety, housing and homelessness, and a budget that relies primarily on tax revenue. to property is insufficient. He added that the city wants to go further in areas that are under provincial jurisdiction, but is limited by a lack of funds. Homelessness is a provincial responsibility that plays out mostly on the streets of Montreal.
.
"I would be more than happy, because I have more responsibility in this file, to have more financial resources," he said. "I am willing to go even further than us, but we are limited."
Other items on Plante's wish list include:
Modernization of the expropriation law.

Reimbursement of 100 percent of the provincial sales tax paid by cities and para-municipal organizations, as well as the federal tax on goods and services.
Finance the transition to carbon neutrality for city-owned infrastructure, such as water treatment plants.
Better financing for social and affordable housing.
He also called for more funding for crime prevention, public safety and public schools.
While the list is long, opposition councilor Abdelhaq Sari said the mayor lacked hard numbers to back up her demands and returned from vacation too early, without investigating the issue.
.
"What he should have done was outline the projects he has put in place and figure out how much he needs to get them done," Sari said. "He should have taken more time to come back from vacation and not have done this on the corner of a table."
He added that he was surprised Plante did not make public safety the main point, saying Montrealers are afraid to leave their children on the streets amid rising gun crime in the territory.
"Everyone is talking about public safety except the mayor," he said.
Analysis: Quebec parties in prep mode as election call nears

Premier Legault says business as usual with Mayor Plante