The council members "will examine whether or not the alleged facts may constitute a violation of the code of judicial ethics and, if so, whether there are grounds to investigate the complaint."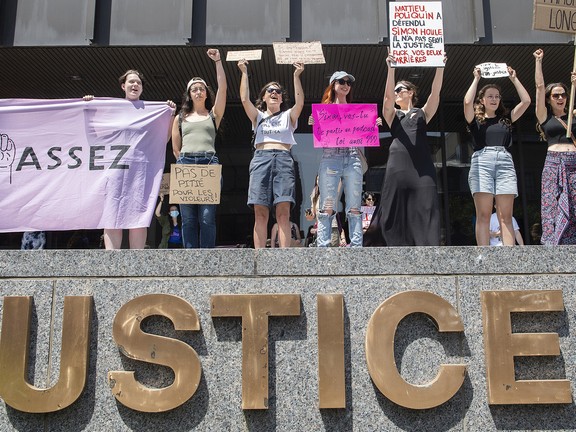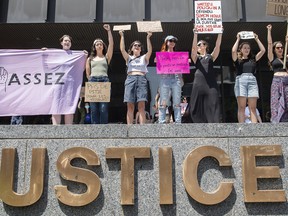 .
quebec council of the magistracy is studying a complaint filed against Quebec court judge Matthieu Poliquin, who last June paroled a man convicted of sexual assault because the crime had been committed "quickly" and the criminal record would make things difficult for him. accused, an engineer. , to travel for work.
.
The sentence was handed down at the Trois-Rivières courthouse after the defendant, Simon Houle, pleaded guilty to charges of sexual assault and voyeurism following an incident in 2019.
In a message to the authors of a petition calling for Poliquin's removal from the bench and obtained by Presse Canadienne, the Conseil acknowledges receipt of the complaint and confirms that "in accordance with the applicable procedure, the members of the Conseil will undertake their examination in a Next meeting".
The note also adds that the members of the Conseil "will examine whether or not the alleged facts are likely to constitute a violation of the judicial code of ethics and, if so, if there are reasons to investigate the complaint."
.
The petition, posted online on July 7, has garnered more than 4,600 signatures in a week.
Poliquin's decision generated a stir not only because of the discharge itself, but also because of the reasons given by the judge to dictate it. In his decision, Poliquin found that the sexual assault had occurred "definitely quickly" and that the defendant had been drinking and was "a person of good character."
The decision also noted that a criminal conviction "would have particularly negative and disproportionate consequences for him, as he would have difficulty traveling outside the country, potentially hampering his career as an engineer."
The prosecution in the case, which was seeking an 18-month prison sentence for Houle, has said it will appeal Poliquin's decision.
.
Quebec Justice Minister Simon Jolin-Barrette, who has traditionally refrained from commenting on court proceedings, who appointed Poliquin to the post in September 2021, said he was "deeply shocked by the decision."
Poliquin's ruling prompted a protest outside the Montreal courthouse last Sunday and an open letter published Tuesday and signed by nearly 40 engineers objecting to the fact that Houle's profession was a factor in reducing his sentence.
Houle, who lost his job due to the publicity surrounding his case, also admitted during the course of his trial to committing a sexual assault in 2015 that did not make it to court. Meanwhile, another woman has filed a complaint against Houle for allegedly sexually touching her during a recent trip to Cuba.