The World Cup is the biggest celebration of the most popular sport in the world. It is a global event with the ability to overshadow everything and, this time, Qatar will be the epicenter. Thirty-two teams and 736 players will seek to win the most coveted trophy in football, and while that happens, billions of dollars will change hands as a direct or indirect consequence of this tournament.
According to Raúl Torres, commercial director of Promo Life, when an event of such magnitude is experienced, the attention of consumers is centralized, so brands must find a way to ride the wave. Those who don't join the conversation miss out on a unique compounding opportunity that only comes around every four years.
And it is that, according to information presented by the International Federation of Football Association (FIFA), the combined audience that was registered in the 2018 World Cup in Russia was 3 thousand 572 million viewers. In other words, more than half of the world's population was aware of the tournament.
"The projection for Qatar 2022 is even more encouraging. With this potential audience, it is logical that all brands want a slice of such an attractive cake", said the director of Promo Life.
In Mexico, World Cup fever is lived in a big way and fans are not limited when it comes to spending. In fact, at the end of 2021, FIFA reported that Mexico was the country in which fans had bought the most packages to attend the tournament (with the exception of the organizing country).
"From an advertising point of view, we are facing a gold mine: the World Cup is a long-lasting Premium event (just under a month), with multiple emotional factors present, where the public is totally diverse and in which In addition, the user's attention is not shared with any other event. During the World Cup, the real trench will be in the differentiation of the brands", commented Raúl Torres in this regard.
The question that marketing directors should ask themselves, Raúl said, is not whether or not brands should take advantage of the event. Rather, they must be focused on designing a creative enough campaign that allows them to stand out from the rest.
"After several years of experience in the market, at Promo Life we ​​have always wanted to take the relationship with our clients to the next level. We do not want to be seen as just a supplier of promotional items; what we are looking for is that the brands see us as a strategic supplier, with the ability to provide comprehensive advice and with the talent to design a tailored suit in terms of promotional items", he concluded.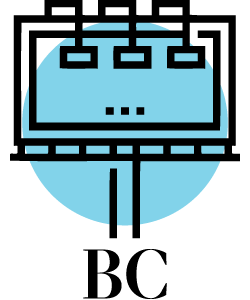 Branded Content is the commercial content unit of El Economista that gives value to brands with content that is worth reading.