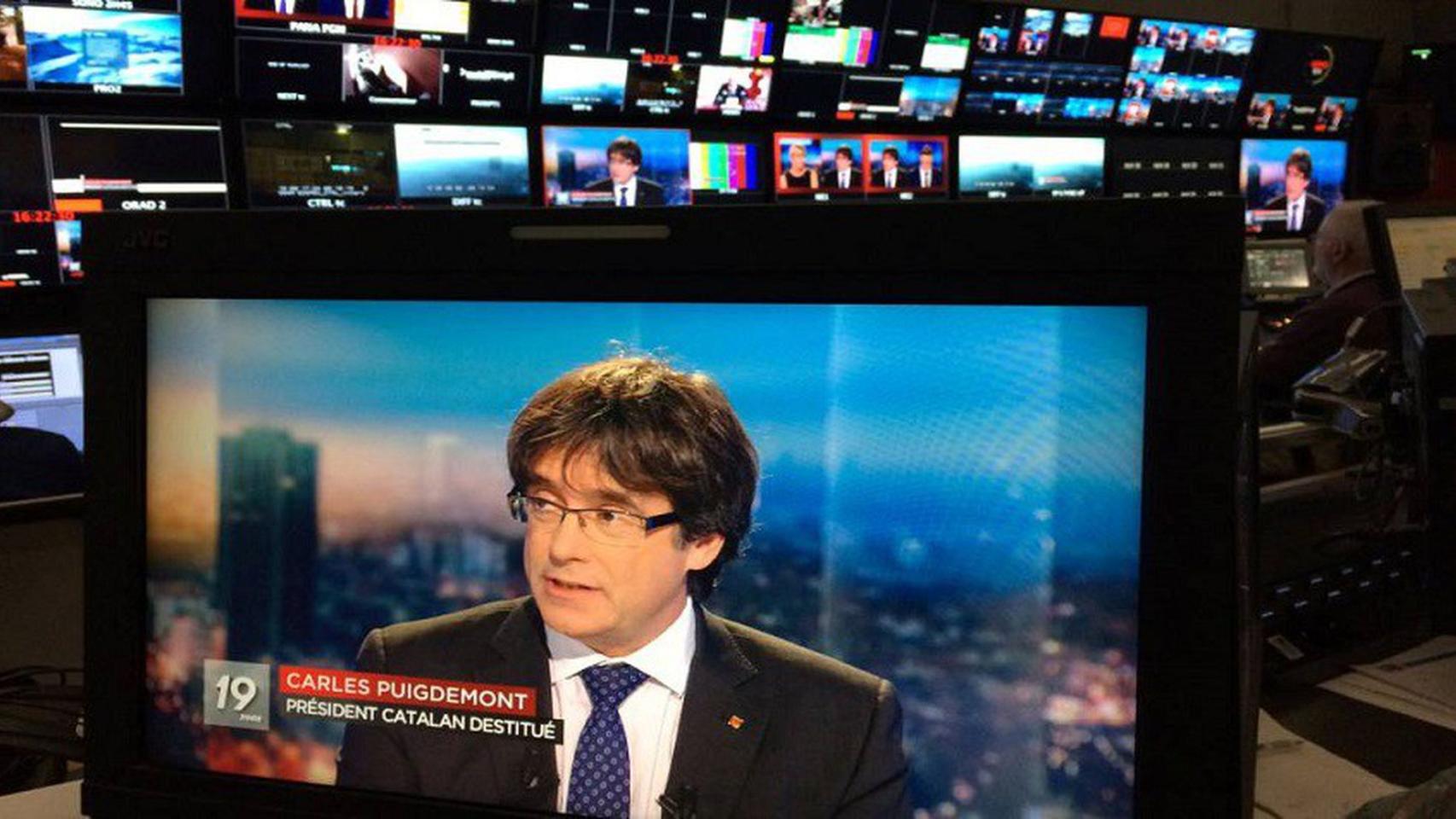 We haven't heard of the President for a long time Puigdemont. De Puigdemont yes, understand me, although rather little. But of President Puigdemont almost never. Even on TV3 it appeared the other day subtitled as "Junts", for the party that it is supposed to still lead, while, logically, the title of "President" was reserved exclusively for Pere Aragonès. Today, even Aragonès has had to re-recognize him as president, although he did so in lower case and on Twitter, tweeting about amnesty and self-determination but without saying a word about independence or Spanish Justice.
A message not very institutional but very institutionalist, let's say, in which, due to those informalities of Twitter, which seems to have come to stay, it is addressed to an entire President of the Generalitat, to the exile and reprisal although no longer the only legitimate one, as a such @krls. Puigdemont is already a twitterer. And although he is not just another twitterer, he is already less President. And the worst of all is that it is not only for Aragonès. Because time is oblivion, distance cools everything down and Puigdemont and Junts were finding this silence very cold and very long.
Junts had a serious problem, one of many, let's say, because Puigdemont appeared little and neither wanted nor could it appear much more. It is the paradoxical condemnation of the legitimate President, who in order to remain more President than others, he has to be less so. The more cheese, the less cheese. He cannot be burned in the minutiae of daily management so as not to belittle his figure as a historical statesman, but that implies gradually disappearing from the memory and consciousness of the citizens whom he supposedly represents more and better than anyone else. Like a king, but without a crown and with a palace instead of everything else.
They were forgetting Puigdemont even his own and time and the stability, albeit precarious, of this decadent legislature were working against him. Neither he knew what to do nor his people knew what to do with him. Now yes. And now the brown one has it Esquerra, who would be better off than arrest or remain in nothing or in trial, conviction and acquittal as quickly as possible.
In the electoral battle and, even more, in the battle for the hegemony of processism, Esquerra played until yesterday against a decomposing party, without clear leadership, with an unusual percentage of geeks and that he insisted on a failed path, defeated before the State and abandoned by the majority of Catalans. Esquerra had cynicism and hypocrisy and even Junquerian Machiavellianism, which is love, but one of those who kill on his side. And it could continue working slowly but surely in its consolidation as a great central force of independence.
It would be very cynical to assume that this is the photo Junts wanted, but maybe it is the one he needed.
But all this work must be done calmly and discreetly. The Catalan evil "no vol soroll". And Esquerra's task is to get used to the independence movement to accept defeat without having to acknowledge it. It is basically about getting the heroes of the retreat to continue to be called heroes of the resistance in 20 years. And for this to work, it is imperative that no one with a certain legitimacy or credibility can remind us of what they are doing.
That is why the indepes are only allowed to denounce that the king is naked if it is to assume the cynicism of the processist parties or to adopt the distant pose of ironic amusement. Whoever chooses, on the other hand, to continue talking seriously about independence and others, who decides to really speak about what the dialogue table implies and implies, who dares to remember how these ruffians laughed at the ridiculous and empty speeches that now they sell overheated but with the same sufficiency as always, whoever ultimately intends to preserve the same discourse while the interests of power change, will have to accept passing as hyperventilated, stubborn, stubborn …; in short, crazy. Well, it seems that crazy days are coming.
It would be very cynical to assume that this is the photo Junts wanted, but perhaps it is the one he needed. Its survival as a party and as a movement was to denounce the autonomist deal and the use and abuse of times and words and the negotiations in which Esquerra and the PSOE are mired. And for succeeding in convincing the pro-independence voter that there is still an open conflict with the State here and that there is, that there still is, a unilateralist and uncomplexed alternative and so on. And for this, there is no one better than Carles Puigdemont, the fugitive from injustice, the last of the independentistas who could walk the world as the winner.
His arrest could, of course, mean his final defeat. But for now, and while the process is still open, Puigdemont returns to the center of the scene and to the center of the debate and does so through the front door, as a permanent reminder of everything they promised and have not and will not deliver. Junts recovers like this and after a long time what the corny call the momentum. And they are capable of wanting to take advantage of it.
*** Ferran Caballero is professor of Contemporary Thought at Pompeu Fabra University and of Thought and Creativity at LaSalle-Ramon Llull University.
Follow the topics that interest you
Reference-www.elespanol.com