Enrique Ruiz Escudero placeholder image, Minister of Health of the Community of Madrid, has confirmed during the last day of the II Symposium of the Health Observatory, organized by EL ESPAÑOL and Invertia, that the Public Health Commission will debate during the afternoon of this Thursday the decision to inoculate a second dose of the Janssen Covid-19 vaccine to those people who had been immunized with this preparation.
In the same forum, the counselor has also advanced the possibility of completing the inoculation with a third dose of people in group 7, as is already done in transplant patients. solid organ. That is, groups of people with very high-risk conditions.
It should be remembered that those extra doses had already begun to be inoculated to a part of this group (such as solid organ transplants) but not to all. In this way, people with an oncohematological disease, solid organ cancer, HIV infection and Down syndrome, as requested by several autonomous communities and we advance in this newspaper.
Public Health has received the proposal from the experts from the Vaccine Conference to assess the possibility of a second dose of Janssen for those who have already received the first and (in principle) definitive, being the only single dose among those approved and available. The concern of these experts has as its origin outbreaks in the prisons, where Janssen was administered.
The decision on this aspect is still in the air and members of the Vaccine Committee assure that "it is not clear." What seems to receive the most unanimity from the experts of the Public Health Commission is to finish giving a booster dose to the people with high-risk conditions (Group 7).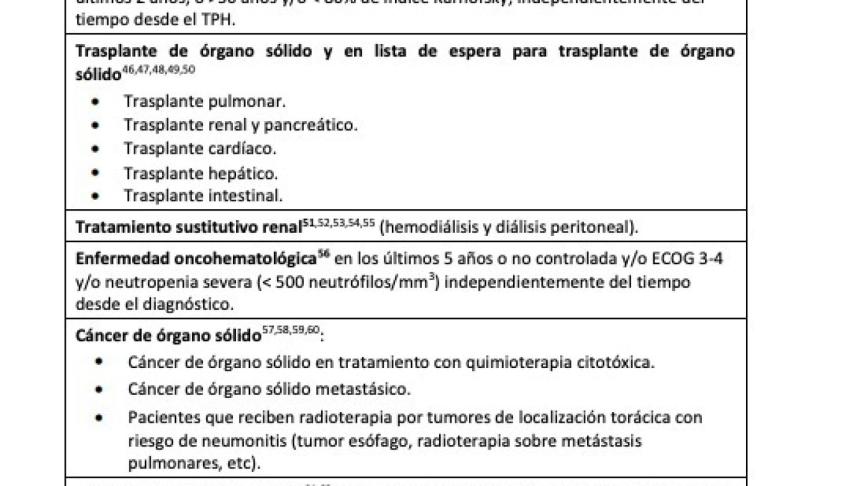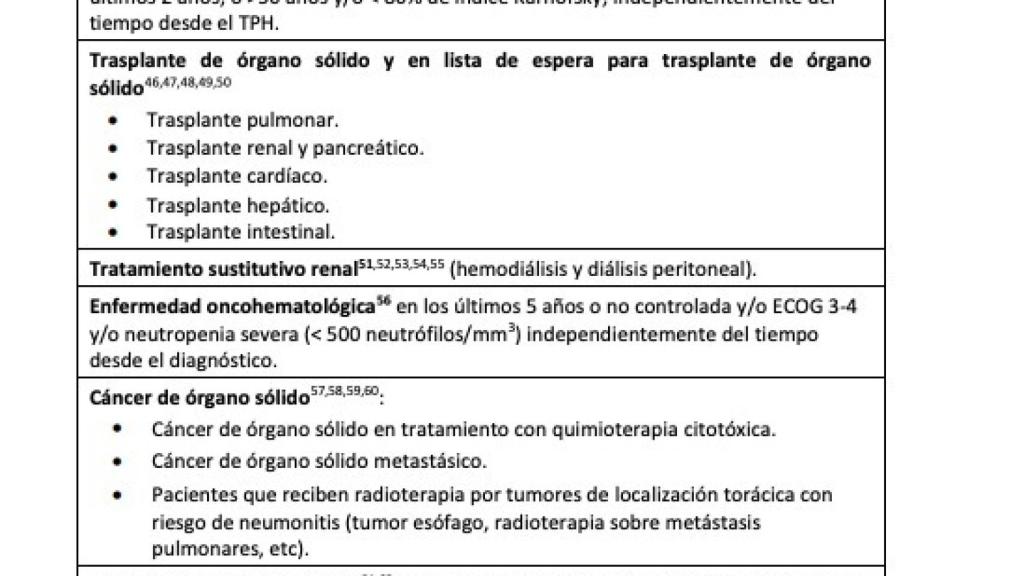 All of them will join the decision made by Health to administer the third puncture to users of residences for the elderly, also pending that the European Medicines Agency (EMA) he allows it.
From Johnson & Johnson They have also warned of the need for a second injection of their Covid-19 vaccine, eight months after the dose startsl with the aim of increasing people's immunity to disease caused by SARS-CoV infection.
And it is that, Johnson & Johnson has been testing the effectiveness of boosters in people who previously received their single-dose vaccine. The latest findings show that people who received an additional injection saw an increase in nine times in antibody levels, as reported by the pharmacist itself.
The company said researchers observed a "fast and robust" rise of antibodies in people 18 to 55 years old and in people 65 years and older who received a lower booster dose.
Follow the topics that interest you
Reference-www.elespanol.com