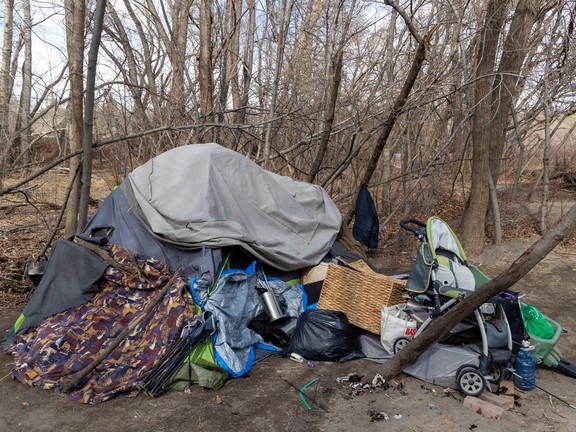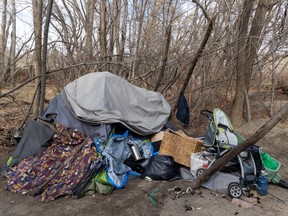 .
The Alberta government on Saturday committed nearly $200 million to the province's ongoing fight against homelessness and addiction, a move Calgary Mayor Jyoti Gondek said will be "incredibly meaningful" for the local population of Alberta. homeless.
.
Premier Jason Kenney announced the province's commitment of $63 million to help reduce homelessness and $124 million to fight the addiction crisis in Calgary and Edmonton, both spread over the next two years. The announcement is multi-faceted, containing multiple new facilities and updated approaches that are recovery and housing oriented to help connect the homeless and addictions to resources.
.
"When we were first elected more than three years ago, Alberta was hit with an addiction crisis," Kenney said. "Help was not available due in large part to a fragmented system coupled with a funding model that was insufficient, unfocused and failed to help people access recovery. In fact, in most cases, recovery was not even presented as an option."
.
Funding for homeless people comes from the province's new Homeless Action Plan, based on a report from the Coordinated Community Homeless Response Task Force the province established last year. The plan will allow provincially funded shelters to operate 24/7, and will introduce a pilot "service center" model for shelters in Calgary and Edmonton. The province says such a model "will connect clients directly to supports and services such as recovery, housing, and emergency financial support."
"On the homeless side, expanding 24/7 shelter service is huge. That is very significant for both cities," Calgary Mayor Jyoti Gondek said. "(The service center model) will make sure that we are not storing people, which is very inhumane. We are allowing people to have a dignified approach to get out of the situations they are in by having all those supports located in the shelter."
Addiction funding includes $65 million to build two "recovery communities," which will offer long-term treatment in Calgary and Edmonton, and $8 million to fund harm reduction and recovery outreach teams. A further $28 million has been set aside for new hybrid health and police centers in the province's two largest cities, though details on how those facilities would operate are still in the works.
.
District 7 County Terry Wong said he is appreciative of the provincial investment, but is awaiting word on a replacement for the recently canceled overdose prevention site at the Downtown Calgary Drop-in Center.
"The question is, where are the supports for the people who are not going to be in DI? Will they be on the street? Where will they be? Wong said. "We need to find a way to address where people are using drugs."
While the province has earmarked $9 million to fund new shelter spaces, none will be in Calgary. Provincial officials said Calgary has long had higher levels of provincial investment in homelessness than Edmonton and that the number of shelter spaces has lagged behind as that city's homeless population has grown.
.
"I think it's important to recognize that there was a historical mismatch in funding between Calgary and Edmonton and what the government has tried to do now is fix that," Gondek said.
"Instead of focusing on more shelter space, the focus that has been put squarely on making sure people have access to services is a better move."
Patricia Jones, president of the Calgary Homeless Foundation, said Calgary is forecast to have enough space throughout the winter to provide shelter for those who would otherwise be sleeping rough in the cold. She praised a recent investment by the City of Calgary to fund the organization for the next four years.
"What the Calgary City Council just recently did is give the Calgary Homeless Foundation $2.9 million for a coordinated winter response and they are doing it in partnership with the province," said Jones, who co-chaired the Coordinated Community Response Task Force. to Homelessness.
"I have never seen such unprecedented collaboration between the city, the province and the federal government in my career. The key is coordinating (to) get people into shelter so we can get them housing, which is why housing-focused recovery is really important."
— With files from Brodie Thomas
Twitter: @miguelrdrguez