"It's such great news for them and what they've done in the city."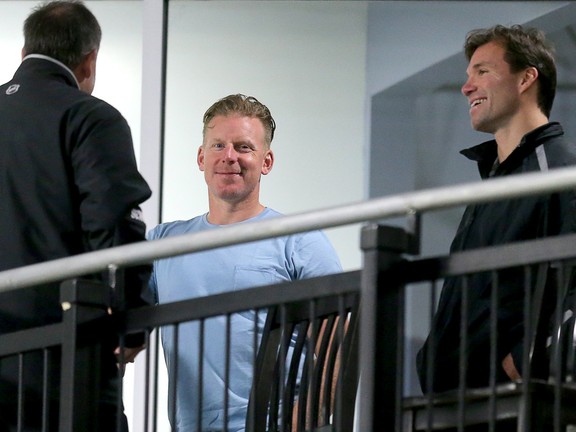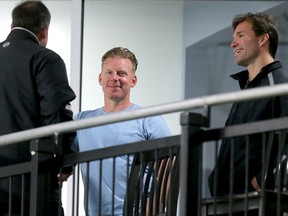 Article content
For a dozen years, Daniel Alfredsson and Luke Richardson have been inextricably linked as Ottawa hockey icons and champions of mental health issues.
Article content
So when the two realized long-awaited hockey dreams in a crazy coincidence of timing Monday — in a spell of a couple of hours, Alfredsson was finally inducted into the Hockey Hall of Fame and Richardson was named head coach of the Chicago Blackhawks — the celebrations we were everywhere.
"It's such great news for them and what they've done in the city," Royal Ottawa Foundation president Chris Ide said in a telephone interview. "If there was a Hall of Fame for Mental Health Awareness, Daniel Alfredsson, Luke Richardson and (Luke's wife) Stephanie Richardson would be the first three inductees."
Article content
As most of the hockey community is aware, the on-ice honors were long overdue.
Alfredsson, who owns Senators all-time records for goals and points, won the Calder Trophy as rookie of the year in 1995 and an Olympic gold medal with Sweden in 2006. Eligible for the Hall since 2017, he had repeatedly been passed over.
Article content
After Richardson's 22-year playing career ended with the Senators in 2008, he coached the Senators' American Hockey League affiliate and served as an assistant coach with the New York Islanders and Montreal Canadiens.
Accordingly, there was civic pride in the air at Monday's news.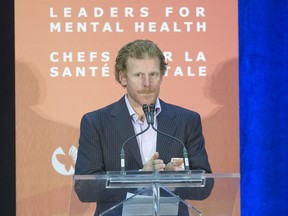 The way Alfredsson talked following the Hall of Fame announcement, Ottawa has become his adopted home thanks to a two-way street of giving and taking since he first arrived from Sweden in 1995.
Over and over again, the longtime captain talked about the incredible support he has received from Ottawa during and after his playing career ended in 2014.
Being so welcomed has opened the door for him to pursue causes close to his heart.
"Ottawa is probably one of the best cities in the world to raise a family," he said. "It's also the community where I can make the most difference in."
Article content
Central to that has been Alfredsson's work with the Royal Ottawa.
Back in 2008, he became the poster (currently the billboard) boy for the "You Know Who I Am campaign," drawing attention to mental health and substance abuse issues. Alfredsson's sister, Cecilia, suffers from generalized anxiety disorder.
Carleton University offers a scholarship in Alfredsson's name for the study of neuroscience and mental health.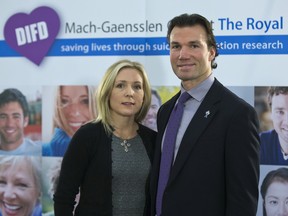 Richardson, meanwhile, finished out his playing career as Alfredsson's teammate from 2007-09, before stepping into the player personnel and coaching ranks.
Richardson was a Senators assistant coach in 2010 when his daughter, Daron, committed suicide.
Stephanie and Luke Richardson channeled all their pain into the formation of the DIFD (Do It For Daron) campaign that has been a remarkable success. The wave of purple support has since raised more than $4.2 million and 21,000 students have taken part in education and awareness classes.
Article content
"The Richardsons turned their personal tragedy and public pain into a call for action and made the decision to help others," said Ide. "(Mental illness) is still deeply stigmatized, but because of the leadership (of Alfredsson and the Richardsons), there has been a lot of movement in that space. They've created an environment and culture for so many people to talk about their struggles and take them down better paths."
According to Ide, the presence of marquee names serves as a tool of "persuasion" in leading others to donate cash to the cause.
There's also deep respect for Alfredsson and Richardson within the hockey world for their bravery, according to former Senators defenseman Mark Borowiecki.
Borowiecki was a tyke growing up in Kanata when Alfredsson first arrived in Ottawa — "I had his rookie card," he said — and he lived through the successes of the team as he developed as a player.
Article content
Once he's turned pro, though, he's battled through some self-doubts and confidence issues with the Senators' AHL team in Binghamton, NY
Borowiecki says a series of "heart to heart conversations" with Richardson helped him to make the jump to the NHL.
"Luke is a huge part of my development as a player and a person," he said. "He did so much for me. As a player, we played similar styles, but he helped me grow my leadership style. He kept me focused. I think he's a perfect fit as a head coach in today's NHL."
All the while, Borowiecki says, he marveled at how the Richardsons dealt with their personal tragedy.
After Borowiecki finally made the jump to the NHL, he says he was in awe of Alfredsson at first.
Beyond the captain's incredible statistics and leadership abilities that resulted in his Hall of Fame nod, Borowiecki says Alfredsson has made an enormous difference in the community for sticking his neck out to draw awareness for mental health causes.
Article content
"Looking back now, where the game was then, it took incredible leadership to make that an issue," said Borowiecki, who now plays for the Nashville Predators and has dealt with anxiety issues himself. "He's such a big part of the Ottawa community. He's an ambassador for the city."
The commitment is far from over. Earlier this month, Alfredsson played in the Feherty Golf Classic, raising $25,000 more for the Royal Ottawa Foundation.
Alfredsson remains passionate.
"One of the first meetings I had was with Daniel and it was unlike any I've ever had before," said Ide, who stepped into his current role last September. "He was motivated about what's next. He was quite specific. What he wants is to see more research into diagnostics (of mental health), blood tests to see if issues can be discovered early on, to see if children have PTSD or bipolar disorders.
"We're 100 years behind physical illnesses, but it's near and dear to him." Clearly, life is bigger than the sport for the first modern day Senator to enter the Hockey Hall of Fame.
Twitter.com/Citizenkwarren