Motorcycle enthusiasts are heading to the streets of Port Dover today in droves.
A tradition that started in 1981, the motorcycle rally on Friday the 13th on the town's shores of Lake Erie is happening today, and it's expected that, for the first time, attendance will be at pre-pandemic levels.
The occasion was last held in August 2021 and dubbed a "non-event" due to the pandemic restrictions. Despite the limitations, the rally still drew about 40,000 people. This time around, street vendors, beer tents, and live music from nine different bands return under sunny skies.
"It looks like Mother Nature will cooperate on Friday," Acting Sergeant of OPP West Division, Edward Sanchuk, tells CityNews. "It's supposed to be sunny, 25 degrees, clear skies, and roads will be dry."
In the past, when the Friday the 13th rally has taken place on a nice, warm summer day.
"We've seen over 100,000 people descend on Port Dover," Sanchuk says. In August 2010, the weather was similar to today's, and the rally drew in over 150,000 people.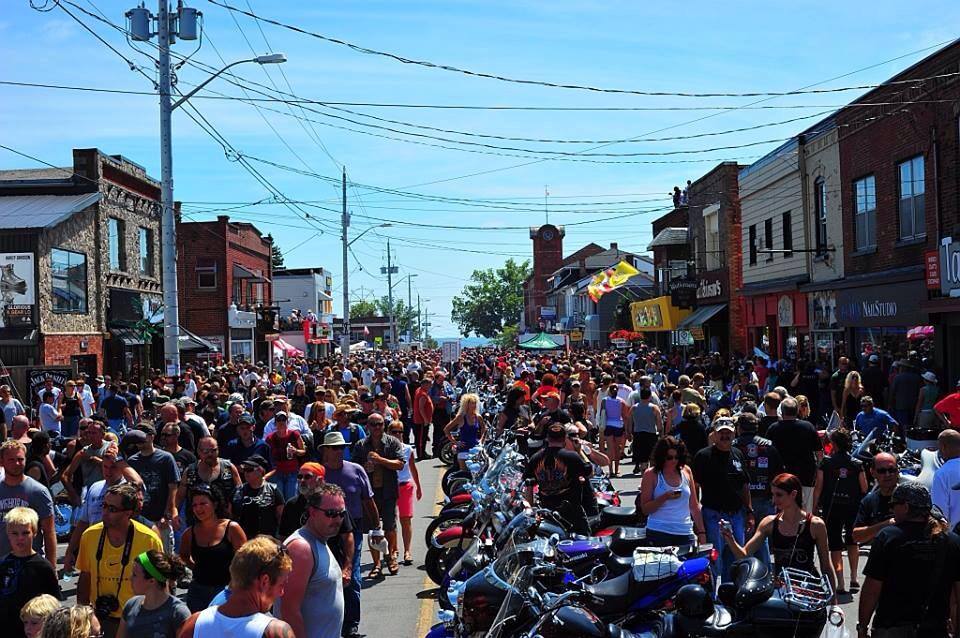 ---
The roads surrounding Port Dover in Southwestern Ontario will be busy with motorcyclists from across the province, and some perhaps from the United States, as was the case in past years.
Sanchuk and the OPP are urging motorists to proceed with extra caution, and he says police are "Asking people to check their blind spots, look over their shoulders, signal their turns. And if you're coming into an intersection, please do me a favour. Check twice. It'll save a life."
---
---
This reminder is especially imperative, as statistics released last week show that fatal motorcycle crashes in Ontario have constantly increased over the past ten years, with over a third of these deaths occurring in Southwestern Ontario.
Sanchuk adds, "If you come down to Port Dover and plan on drinking or having any other intoxicating substances, please make sure you plan for a ride home." He also stressed that there would be ride spot check programs.
"We want to ensure that everyone has a great, enjoyable time. But the most important thing is getting home safely to your families," Sanchuk said.
Sanchuk said there would be enough officers in Port Dover to respond to any calls for service or traffic issues that may arise.