The Vatican released the itinerary for Pope Francis' July 24-30 trip to Canada, saying he can travel despite knee problems.
This will be the fourth papal visit to Canada and the first since Saint John Paul II's journey in 2002.
The upcoming trip will see Pope Francis visit the cities of Edmonton, Québec and Iqaluit. Francis is expected to begin the week visiting with survivors at the Ermineskin Indian Residential School in Alberta before attending an Indigenous church in downtown Edmonton.
Alberta is home to the largest number of former residential schools in Canada.
A large mass is planned at Commonwealth Stadium, home of the Edmonton Elks CFL football club. The Pope is then to visit Alberta's Lac Ste. Anne County, the site of a large annual pilgrimage.
The Pope will then travel to Quebec City for other events and meetings and head to Iqaluit before flying back to Rome.
Francis is expected to apologize for the Roman Catholic Church's role in residential schools.
In late March, the Pope met with the Métis and Inuit delegations and the First Nations delegation. At the time, Pope Francis also offered an initial apology for the "deplorable conduct" of some individual Roman Catholic Church members in Canada's residential schools from the late 19th century and through subsequent decades.
On June 10, Francis canceled his planned July trip to Congo and South Sudan on doctors' orders because of ongoing knee problems.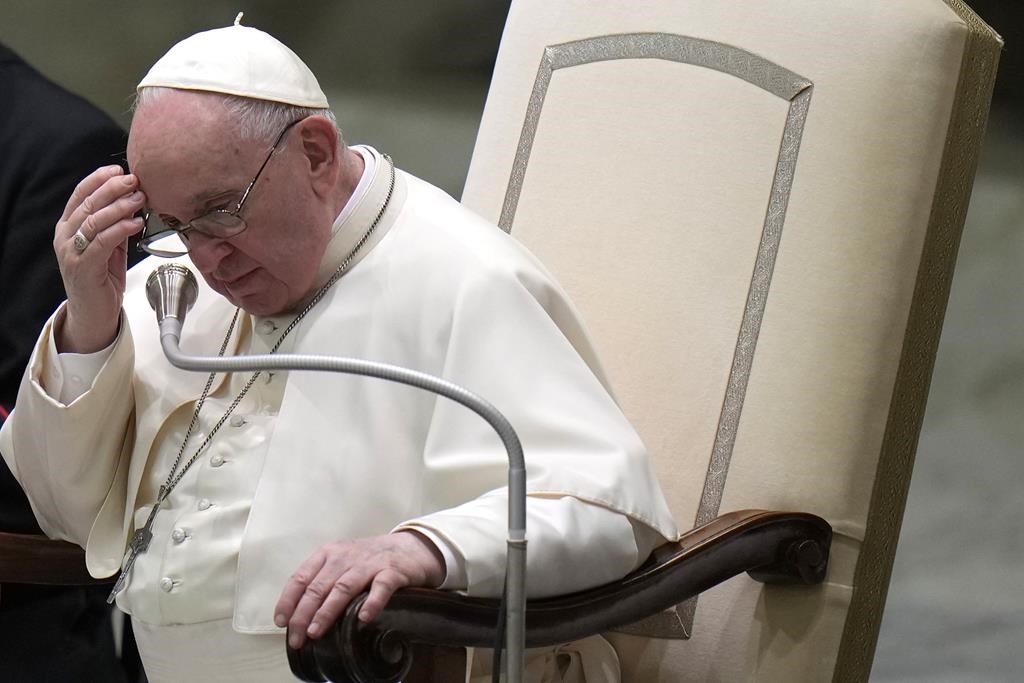 ---
The Pope has been using a wheelchair for more than a month due to strained ligaments in his right knee that have made walking and standing difficult.
His health has recently been a topic of discussion, which fueled rumors and the belief that the 85-year-old would resign. On Wednesday, the Pope's top advisor spoke out, calling the speculation "a cheap soap opera."
Canada's Catholic Bishops welcome Pope's visit
In a statement, Canada's Catholic Bishops said it welcomes Francis' return to the country, adding that his trip will "focus on Indigenous healing and reconciliation."
Canada's Catholic Bishops noted that due to the Pope's advanced age and limitations, his participation at public events is expected to be limited to approximately one hour.
"We know that the Holy Father was deeply moved by his encounter with Indigenous Peoples in Rome earlier this year and that he hopes to build on the important dialogue that took place," said Archbishop Richard Smith.
"We pray this pilgrimage will serve as another meaningful step in the long journey of healing, reconciliation and hope."
---
With files from The Canadian Press